zistemo allows you to choose which reports should (or shouldn't) be visible to your staff members.
Just go to Contacts -> Staff -> click 'Grant Permissions' on the end menu of needed member: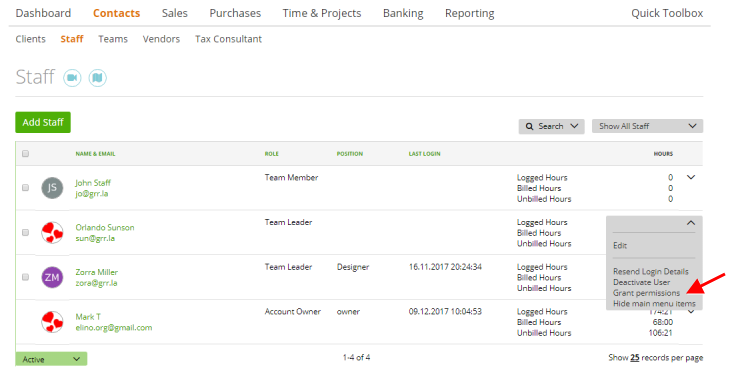 Then check the reports which should be available on this member's account and uncheck the reports they shouldn't have access to: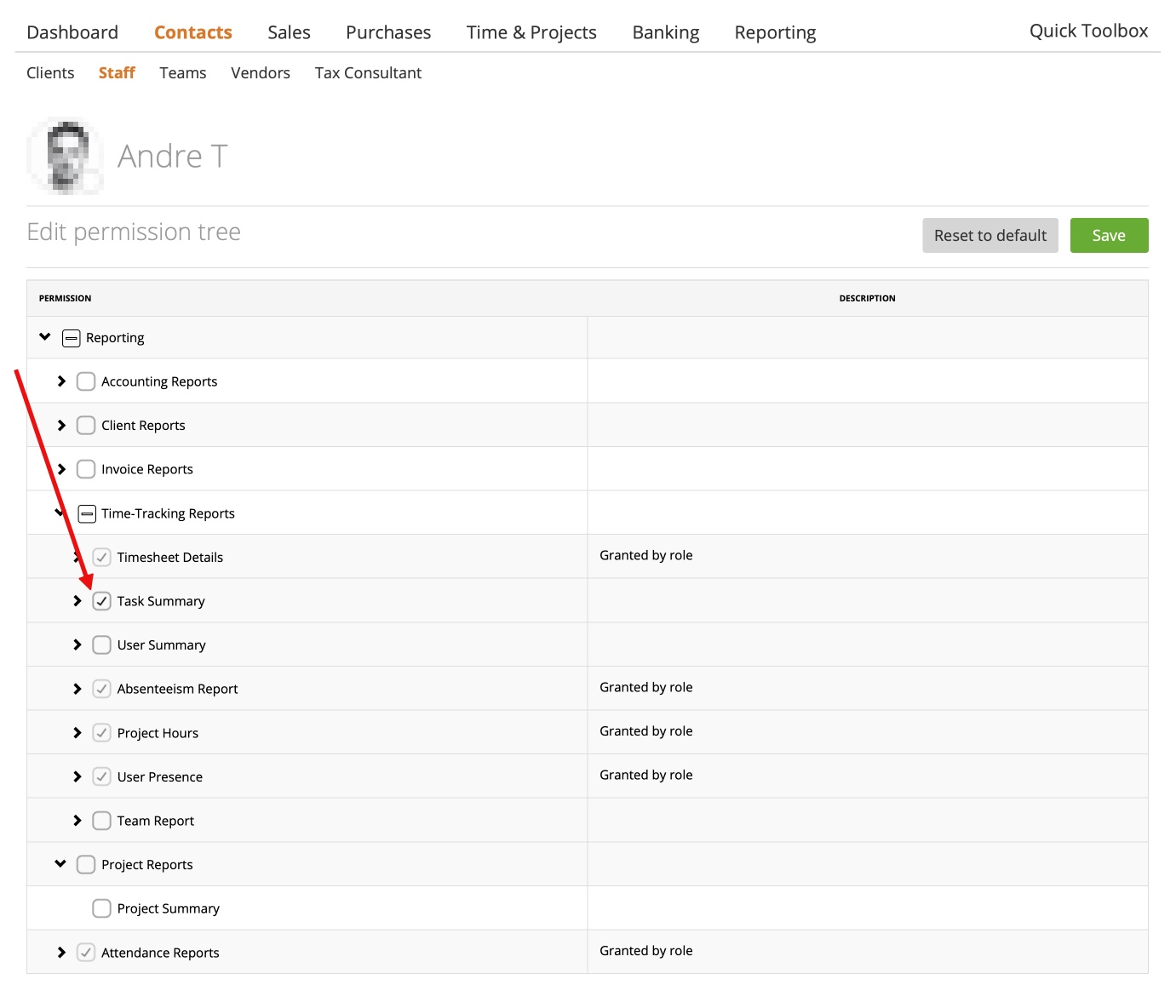 Very Important: some reports are 'granted by role' and cannot be switched off – it depends on the role of the staff member.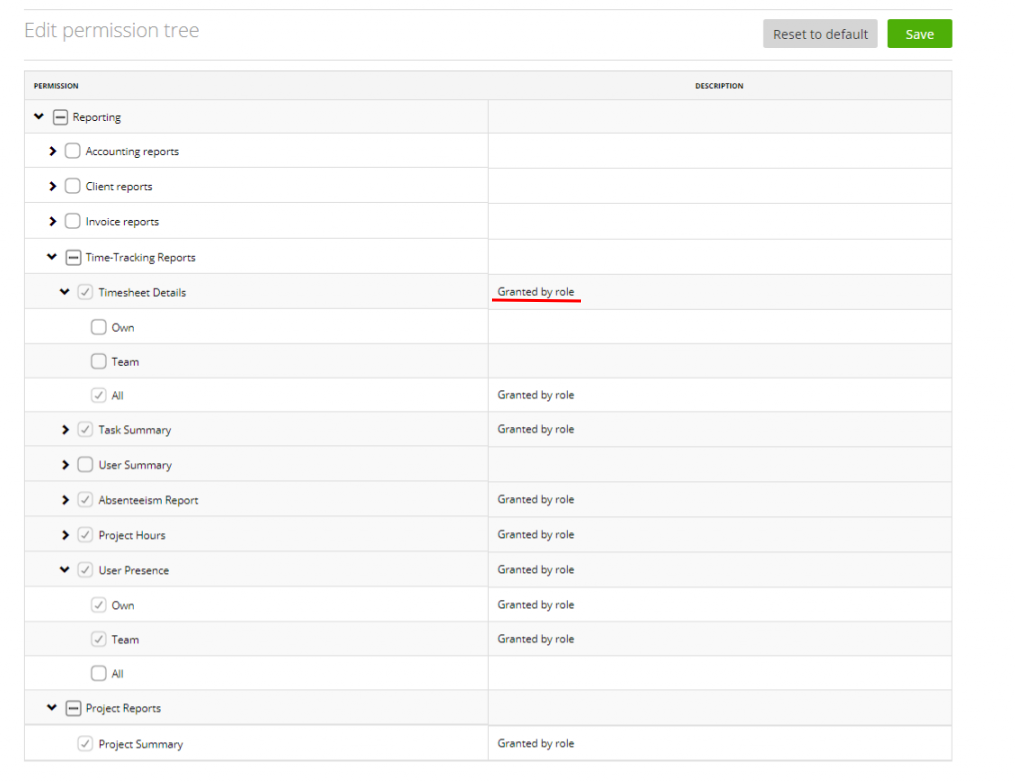 Also, on some reports, you can select which data should be accessible:
– Own – only own data
– Team – own and data of members of the team where this user is a department leader (more about teams here)
– All – all data (data of all members).