Personal Days
Default Billing Method
Project Comminssions
Project Assignment
Temporary Tasks
On preferences/projects you can customize pre-setting for your projects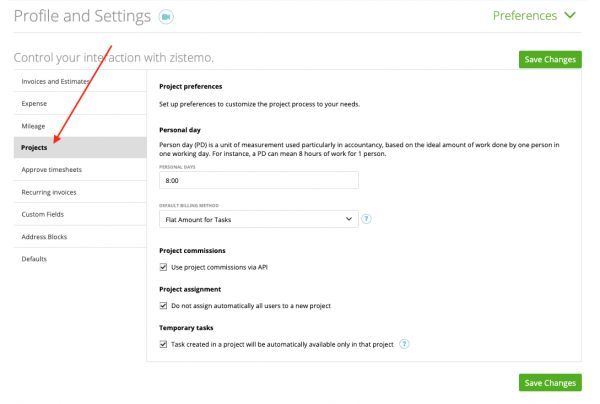 Personal Day Hours
Set up the amount of working hours that a regular working has for you. Often, it's 8:00 hours per day.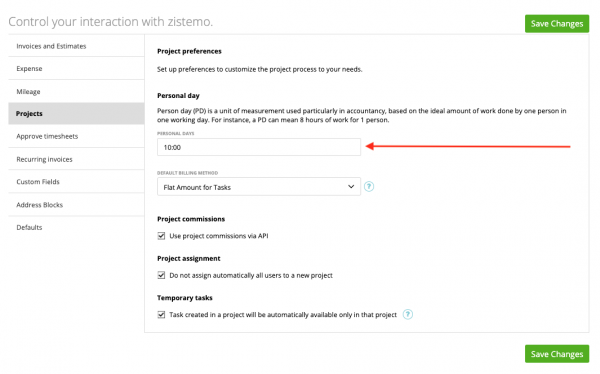 You can see the personal days on the project dashboard: learn more
Default Billing Method
You can set up the default billing method. This means that every new project your create will have this billing method as default.

Project Comminssions
You can enable to use commissions for project which you can use via the API.
Click here to learn more about commission via API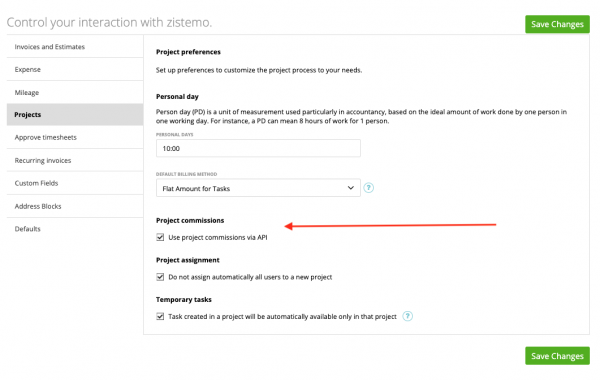 Project Assignment
You manage the assignments to your project. Usually, if you create a new project all users will be assigned to it. If you don't want that activate "Do not assign automatically all users to a new project". If active, only user who will be assigned to the project is the creator of the project.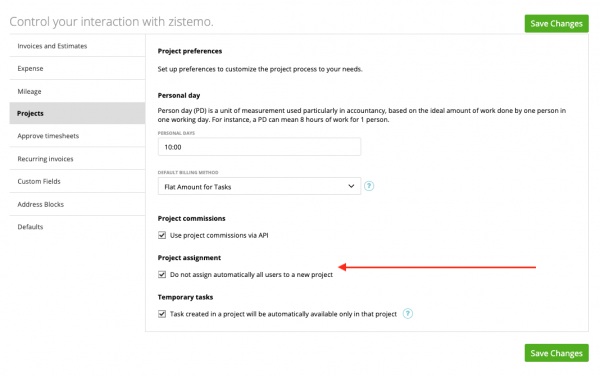 Temporary Tasks
You can mark tasks as temporary when create one in/out of a project. That means, that this task will be only available for that single project. You also don't see this task in your task list.
If you active, all tasks you create out of a project will be temporary which means they are only usable for the project you created it. Click here to learn more about temporary tasks