On zistemo you can record a full or partial payment to an invoice.
To do that, just go to the invoice list, choose an invoice and click "Add a payment":
On the "Enter Payment" page, uncheck "Pay in full" and enter the needed amount.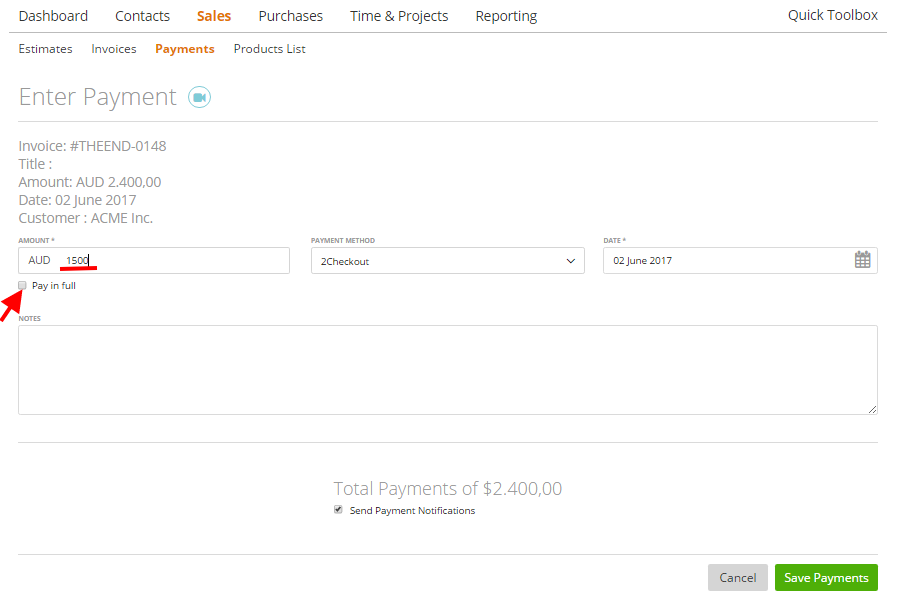 After clicking "Save Payments", the invoice will get the status "partial" meaning it is partially paid.
Furthermore, you can edit payment amounts at any time on the "Edit Payment" page or delete it by clicking "Delete Payment":