What is the zistemo Expense Report?
The zistemo Expense Report is a quick and handy reporting tool which helps freelancers, startups and small businesses. Use the 'Expense Report' to track your business spending.
Using the Expense Report?
You can easily access it by going to 'Reporting', then click on 'Accounting Reports' and choose 'Expense Report'.
Here you can customize, filter and organize the data in many ways, for instance, you can group the information by an expense category, a vendor, an author of the expense, a client or a project (if you have assigned specific expenses to the clients or the projects)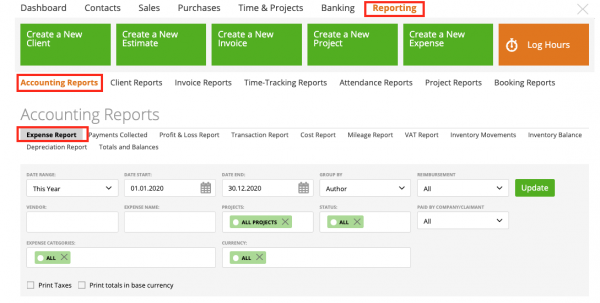 You can filter for expenses by author – the person who claims the expense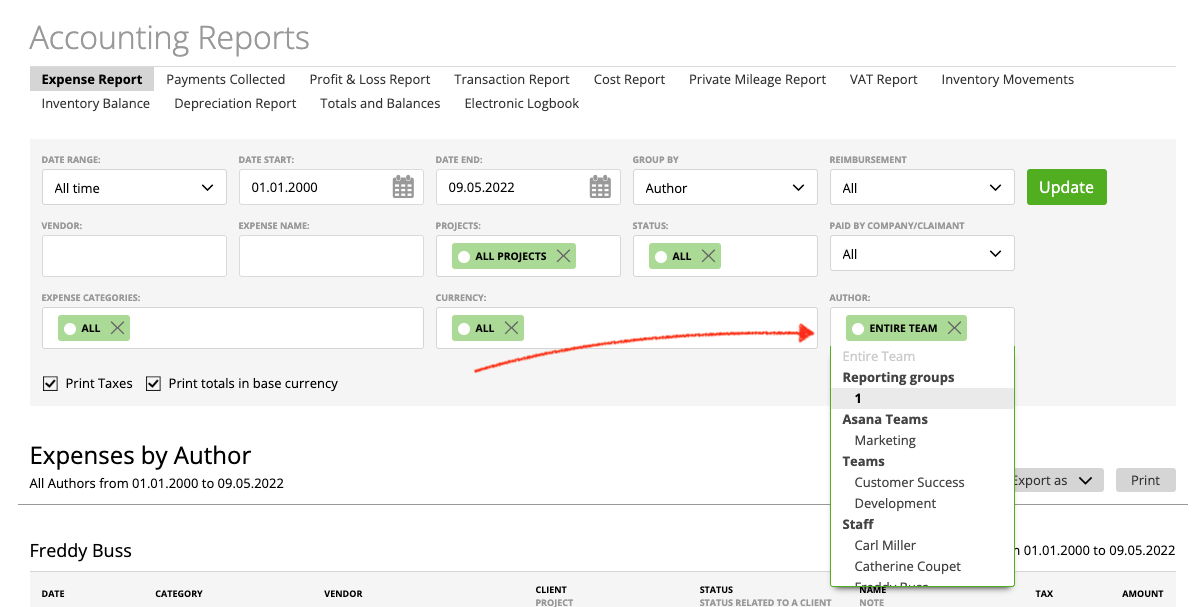 If you only want to see the expenses related to some projects, simply pick these specific projects from the special filter: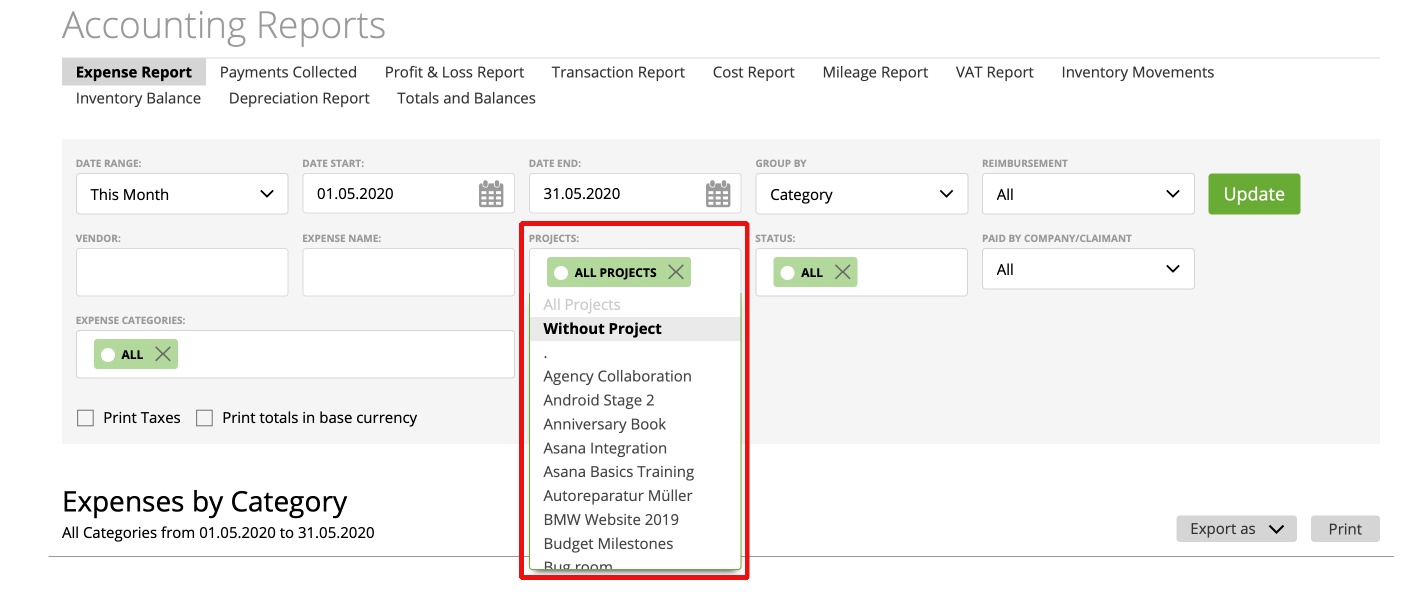 If you're interested in viewing the expenses with some statuses – unbilled, billed, non-billable, paid, partial – just pick the statuses yourself from the advanced filter, as shown below:

Also, you can filter for specific currencies: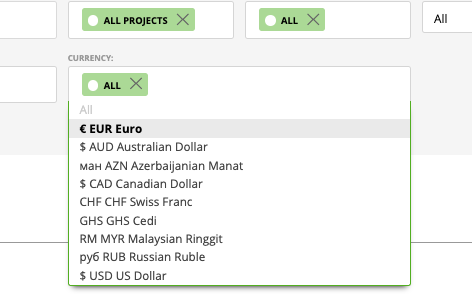 As well as you can switch to see the amount of taxes in the total expense amount – just mark the 'Print Taxes' checkbox: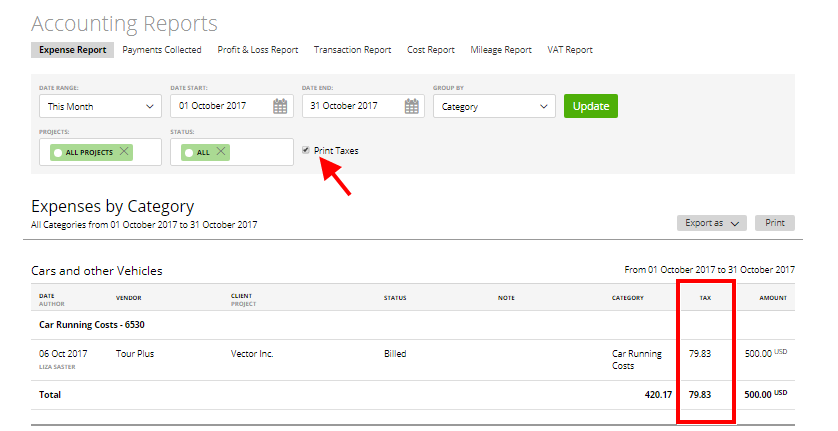 You can review the expense report in your base currency only:

You can filter data by the Reimbursement (more about expense reimbursement here):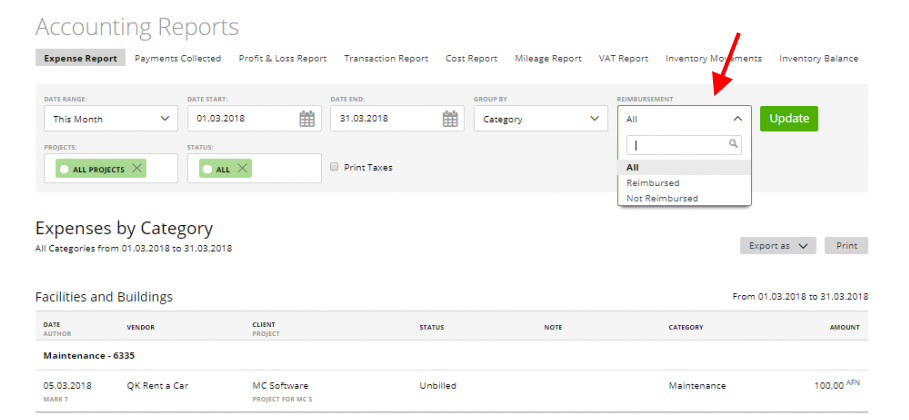 Furthermore, if you want to:
– print this report – just click the 'Print' button;
– export it to a PDF, a CSV or an Excel file, simply click the 'Export as' button.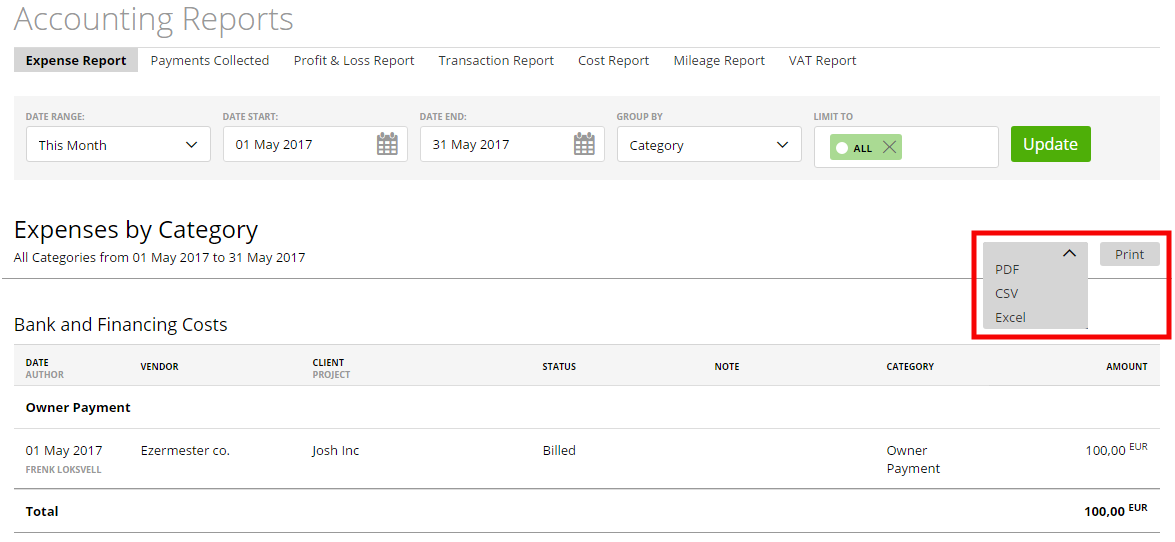 The zistemo Expense Report helps you:
– Monitor and analyze spending;
– Automate expense reporting;
– Organize useful budget information;
– Access business intelligence & enterprise-wide data reporting;
– Save the time used to manually create expense reports yourself;
– Significantly reduces the risk of error throughout the reporting process.
Expense Categories Numbers in Expense Report
In the Expense Report, the expense category number appears next to each Category name.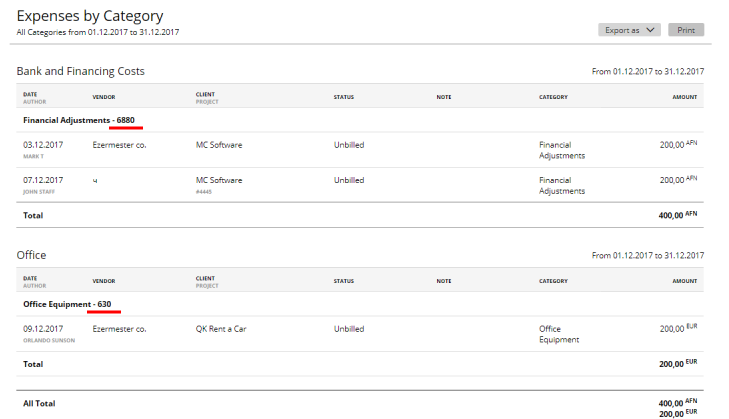 For your convenience and to make it easier for your accountant we've added an 'expense category number' column to your Excel report. So now you have it all organized: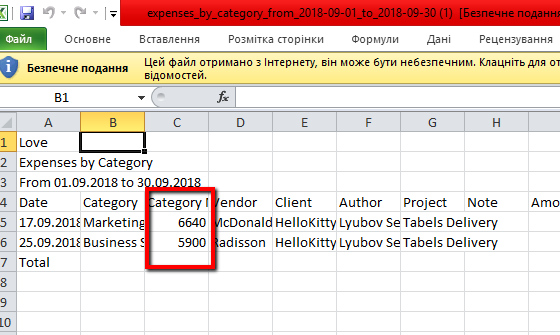 These are DATEV expense numbers that you can find in Purchases -> Expense Categories.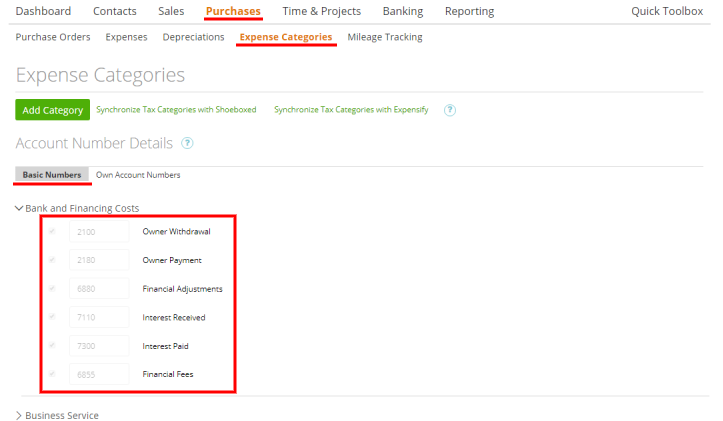 Very Important: If your company is in Germany, the Expense Categories will have SKR03 or SKR04 numbers: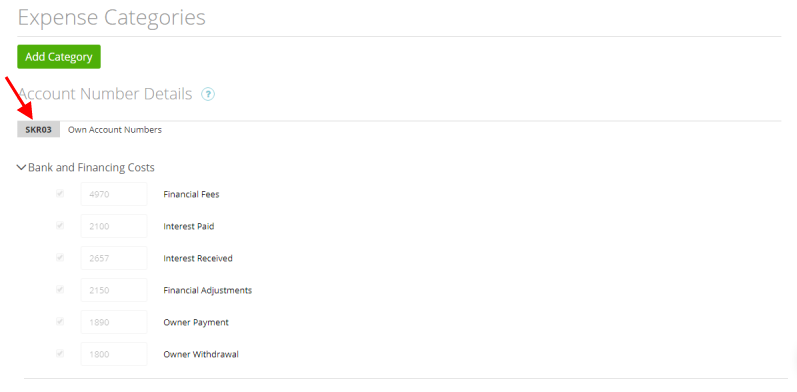 You can choose SKR03 or SKR04 in the Company Profile Settings: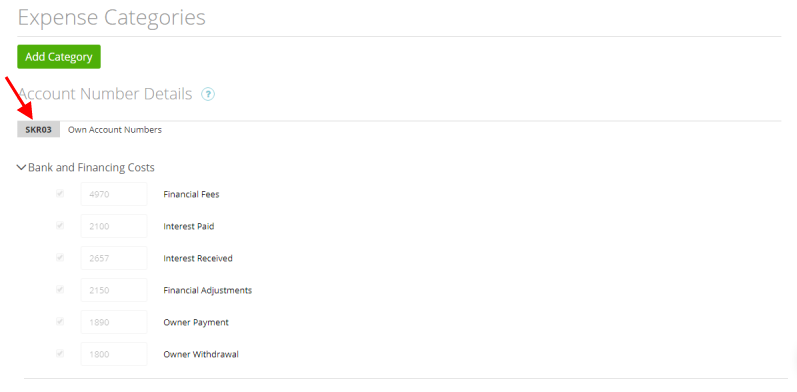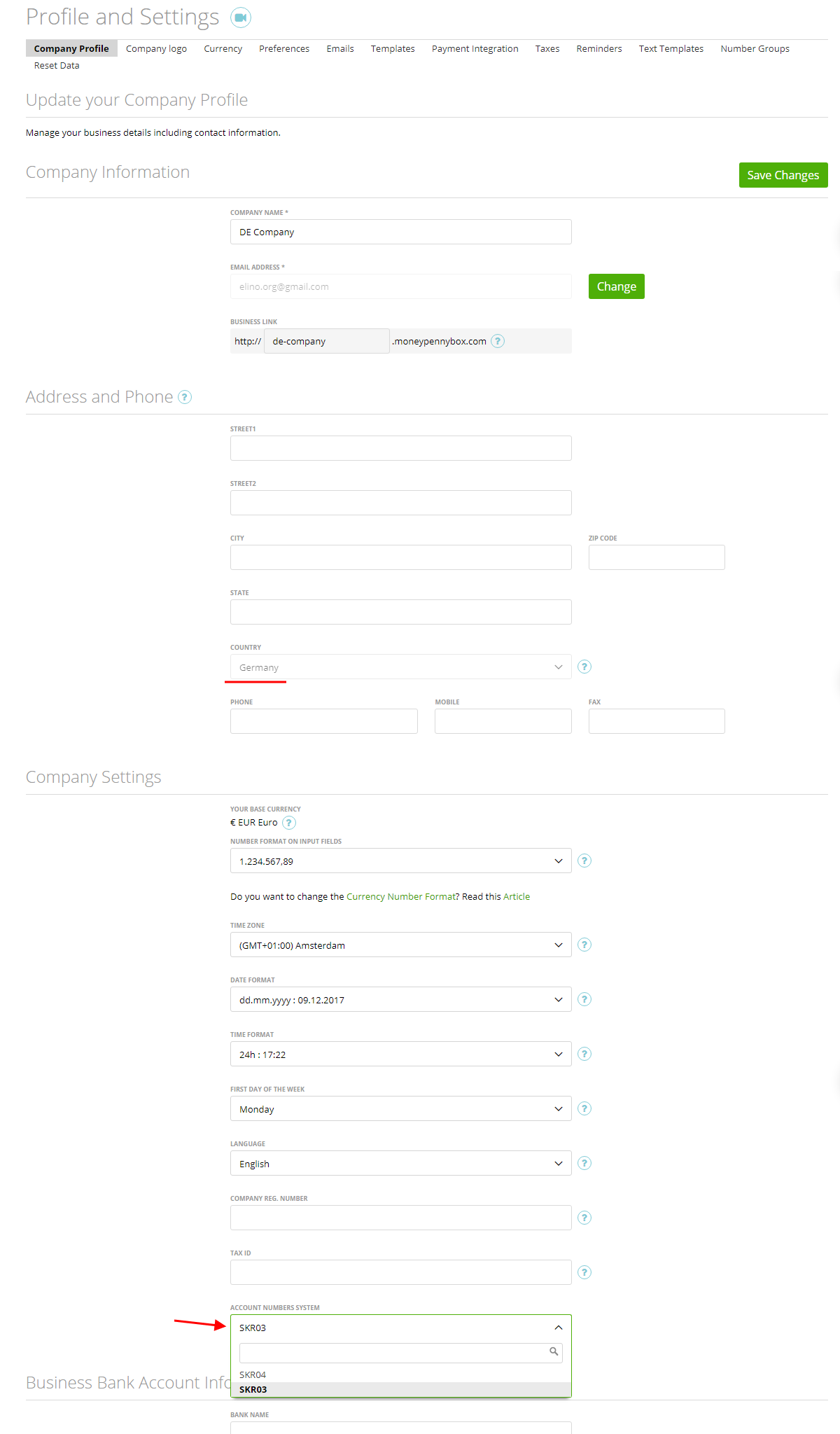 Therefore these numbers will be displayed in the Expense Report for German companies.