The "Transaction Report" is a report that includes the invoices you created, the payments you received and the expenses that have been made. Find it in "Reporting" -> "Accounting Reports" -> "Transaction Report".
This report consists of 4 tables, as you can see below: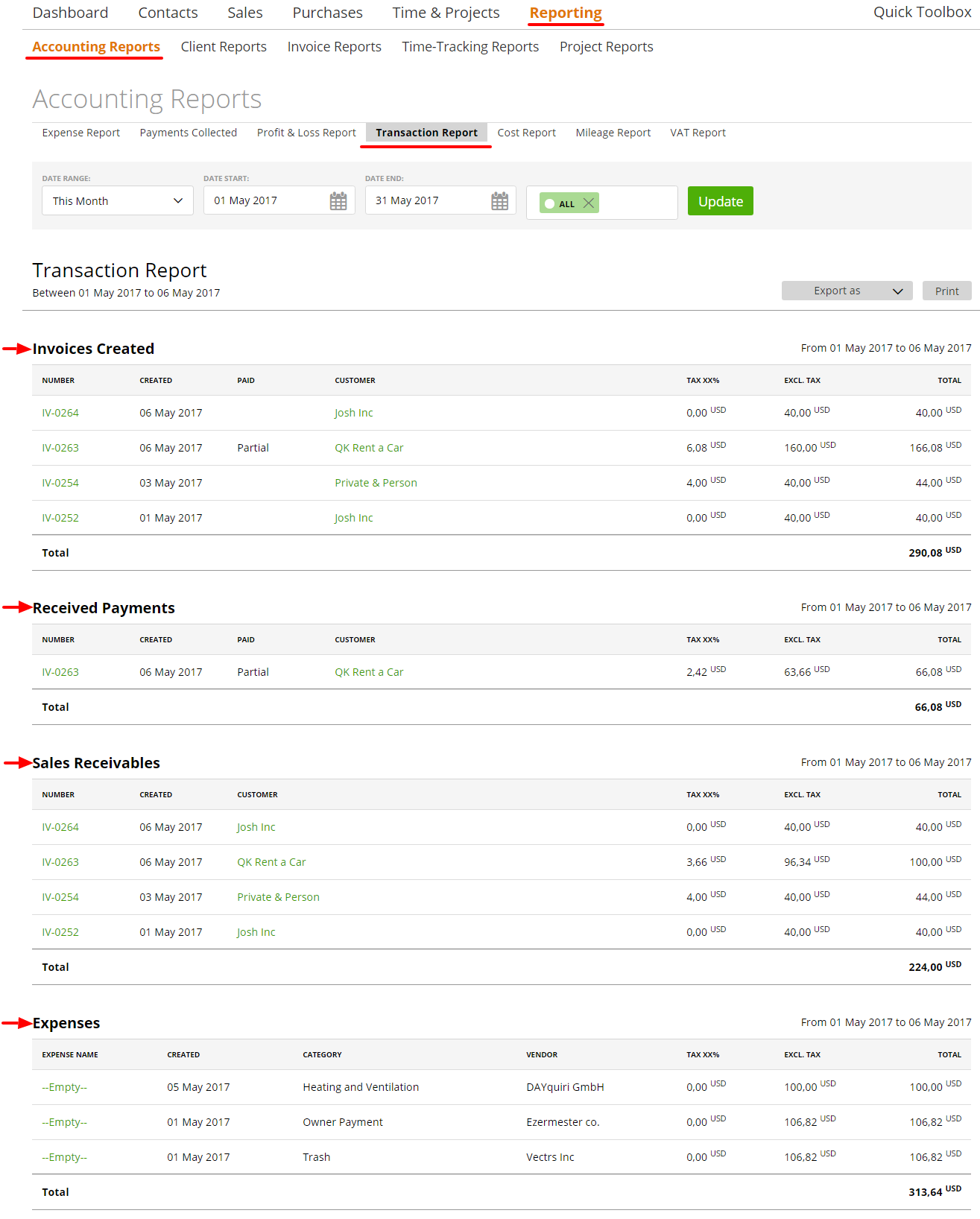 – Invoices Created – includes all invoices from the chosen period, shows the amount of invoice taxes, amount without taxes and total amount. All data is recalculated and displayed in the base currency (if your invoice currency isn't the base one, the exchange rate is taken from the invoice data)
– Received Payments – shows all received payments data. Amounts are displayed in base currency (exchange rate is drawn from the Payment page)
– Sales Receivables – the difference between "Invoices Created" and "Received Payments" shows the unpaid invoices. All information is calculated in the base currency (the exchange rate used is from the Invoice page)
– Expenses – shows made-expenses data.
On this report, you can filter information by date or choose to display only invoices or only expenses:


You can print this report or export it as a PDF/CSV/Excel file.



This report has one special tool: "Package as ZIP".

By clicking this button, both you and your Tax Consultant will receive the report in a ZIP file, by email. The file will include all invoices as PDF and expense attachments.