1. How to make expenses 'Not Reimbursed'?
2. How to make expenses 'Reimbursed'?
3. Mark several expenses as reimbursed
Now you can control whether your expenses are reimbursed or not.
For example, if staff members covered some business expenses from their own pocket and now are waiting to get a reimbursement from the company.
1. How to make expenses 'not reimbursed'?
When a staff member creates an expense, he should mark the checkbox 'Paid by author' (or you can do it by yourself on the Update Expense page):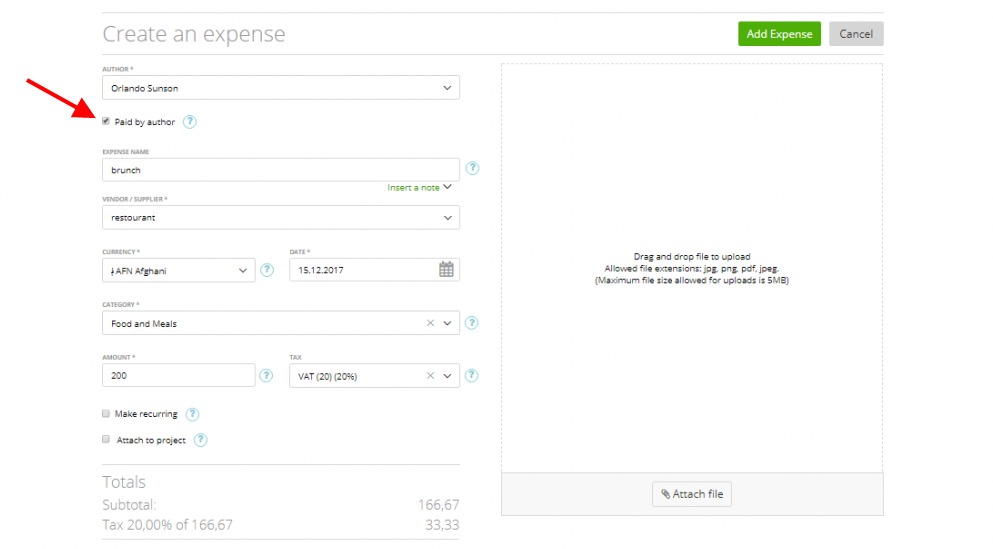 After saving this expense, it becomes 'Not reimbursed' and you will see it in the Expenses table: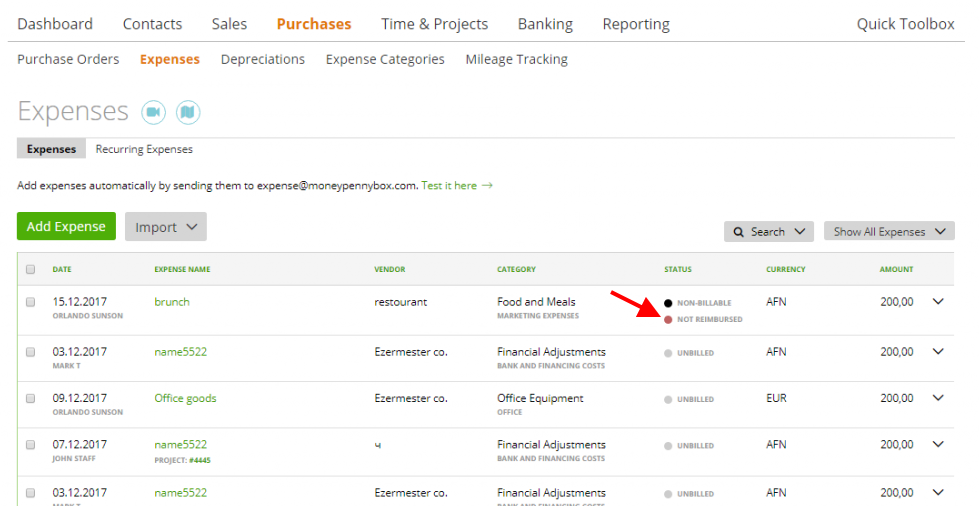 2. How to make expenses 'Reimbursed'?
When the staff member gets the money back, you can mark it as 'Reimbursed' (only if you are an admin or an account owner) by simply clicking on 'Mark as reimbursed' in the end menu: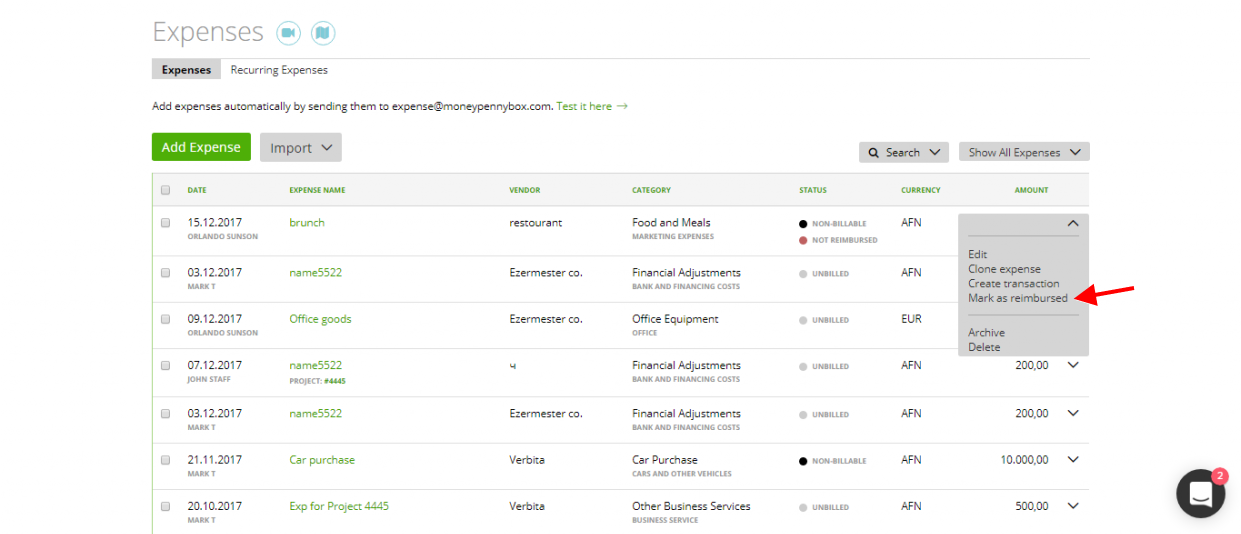 In this way, you will always see which expenses were paid by its authors (creators) and which have been reimbursed or not haven't been reimbursed yet.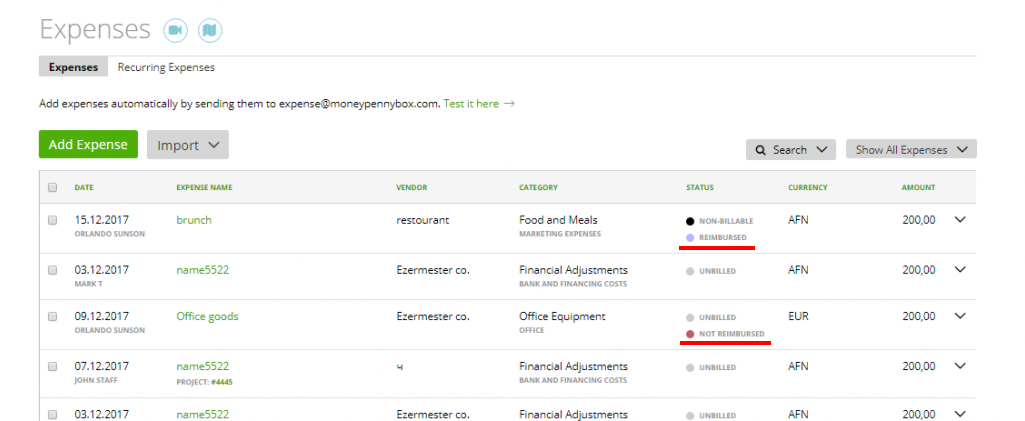 3. Mark several expenses as reimbursed
The fastest way to reimburse a couple of expenses in one step, is to mark several expesens and select "mark as reimbursed":