Your personal document space
Buy extra megabytes for Document Space
Your personal document space
Since we started zistemo to help you run your business from one place – your zistemo account – we also give you some personal document space where you can safely store files, as it follows:
– 20 MB ( for free accounts)
– 1 GB/2 GB or 5 GB (for paid accounts: if it is Starter Plan/Professional Plan or Enterprise Plan')
If you would like to access your files, check how much space you have available or upload new files to the cloud, click on "Document Space" in the menu, below your name.

All your files and documents will be listed here.


Please Note: Data Capture, Team Member and HR Admin Role can only see the files that they uploaded. Team Leader, Admin and Account Owner can see all documents. It might be that there will be files with the same name.
To attach a document to an invoice or estimate, go to the bottom of the creation page. Here you will find the options to "Upload a File" or "Choose an existing file" from your document space. If you would like to attach the files to the e-mail when you send the invoice, just mark the checkbox "Add attachment when sending an e-mail".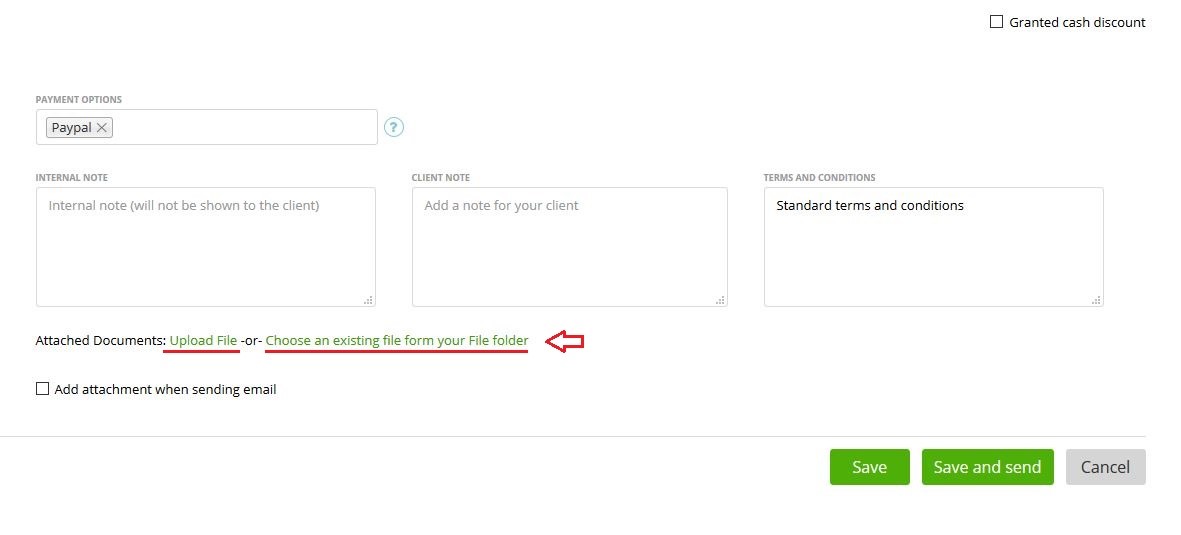 Buy extra megabytes for Document Space
By default, your free zistemo trial comes with 20Mb of storage space for your documents and attachments. If you need more, you can buy one of the subscription plans, and in this case, the document space will increase to 1 GB (for Starter Plan), 2 GB (for Professional Plan) and 5 GB (for Enterprise Plan).
When you reach the maximum storage capacity, you will see the following message: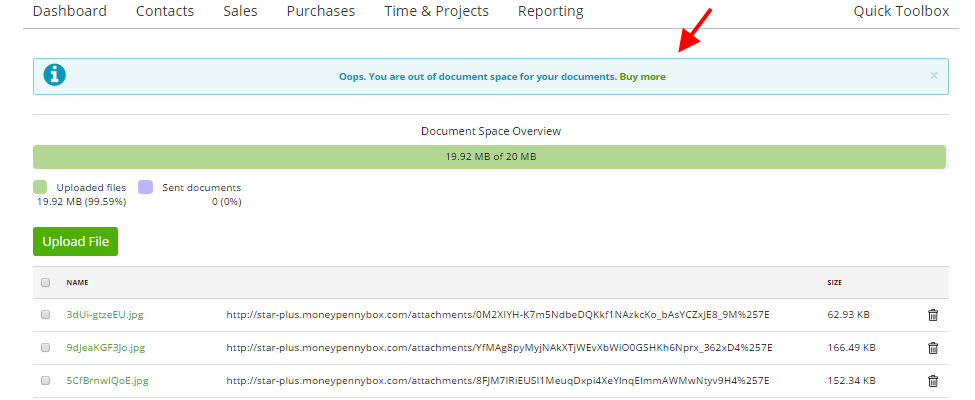 If you need more storage space, click the link "Buy more" or go to User Menu -> Subscription to buy an extra 5GB.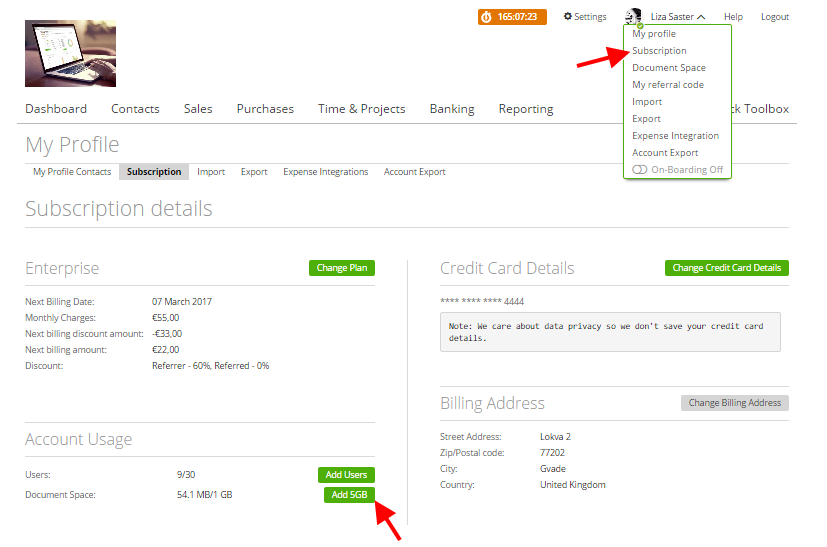 After clicking "Buy it now'", you will get an additional 5GB of space for your files.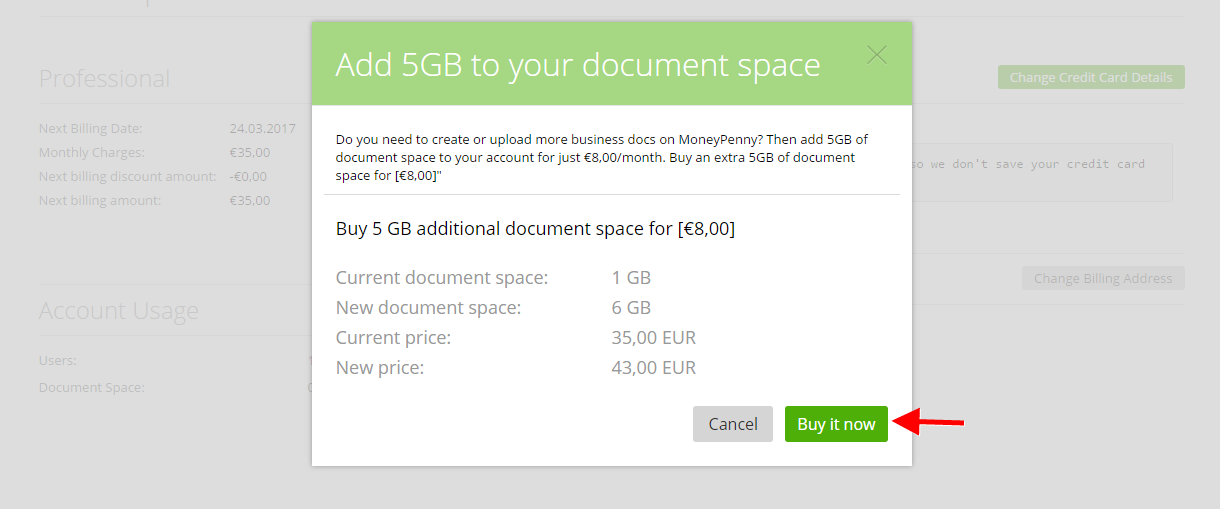 Note: The money will be automatically charged from your saved credit card (User Menu -> Subscription -> Credit Card Details). You will also receive a purchase notification by email.