Enable the Two-Factor Authentication
Switch off the Two-Factor Authentication
To enable the Two-Factor Authentication please go to 'My profile' and use the slider 'Enable two-factor authentication':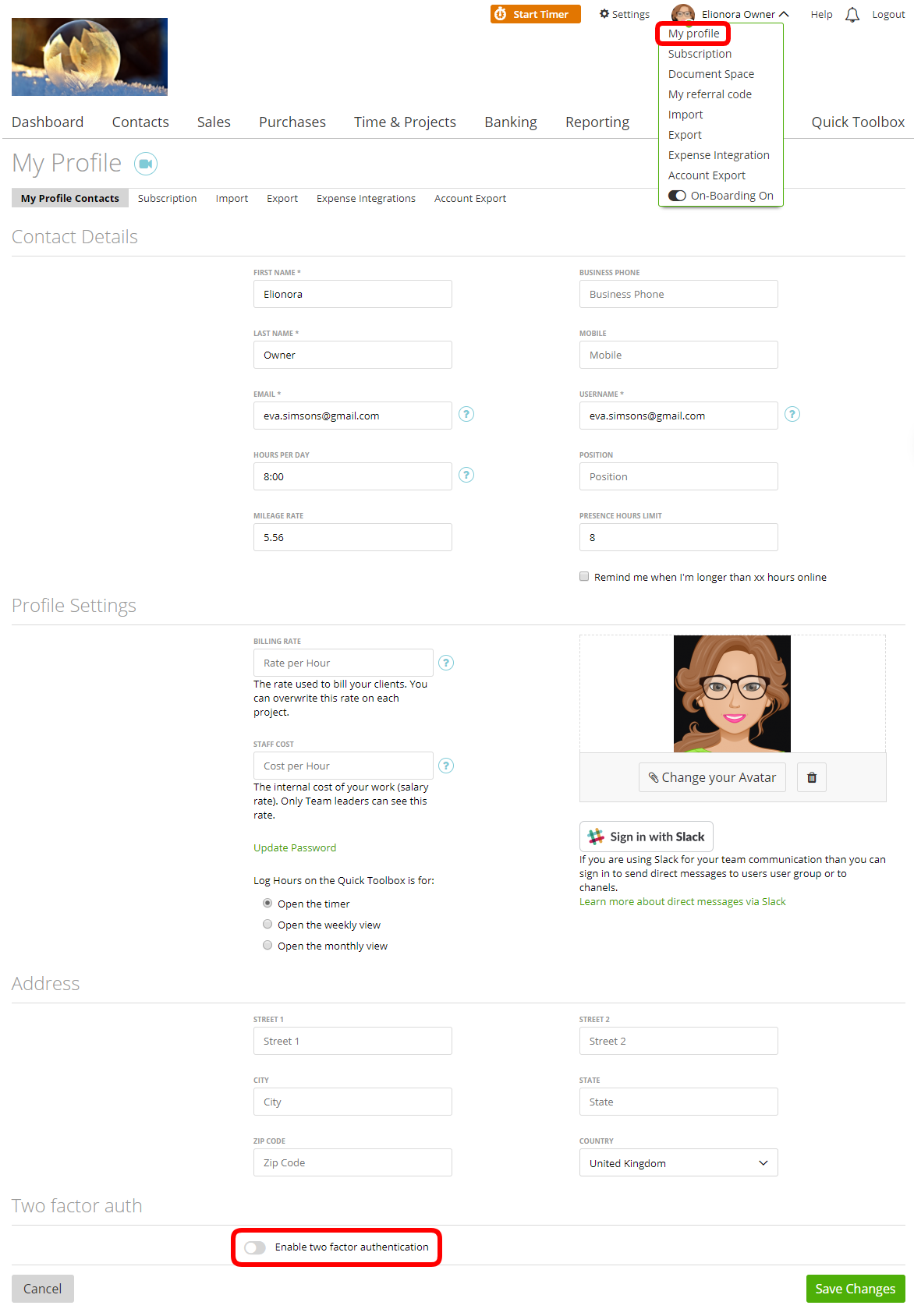 To install the Google Authenticator application on your mobile phone, you need to select your way to uploading: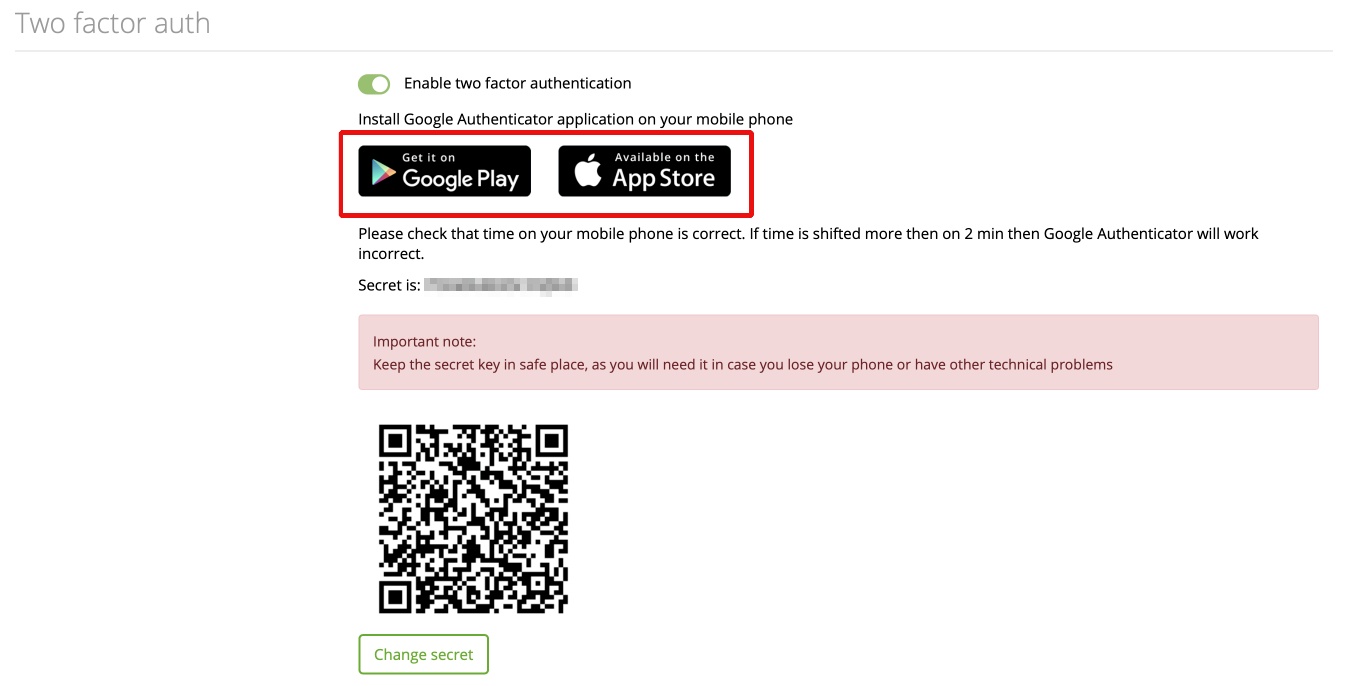 Please make a scan of this secret code to your Google Authenticator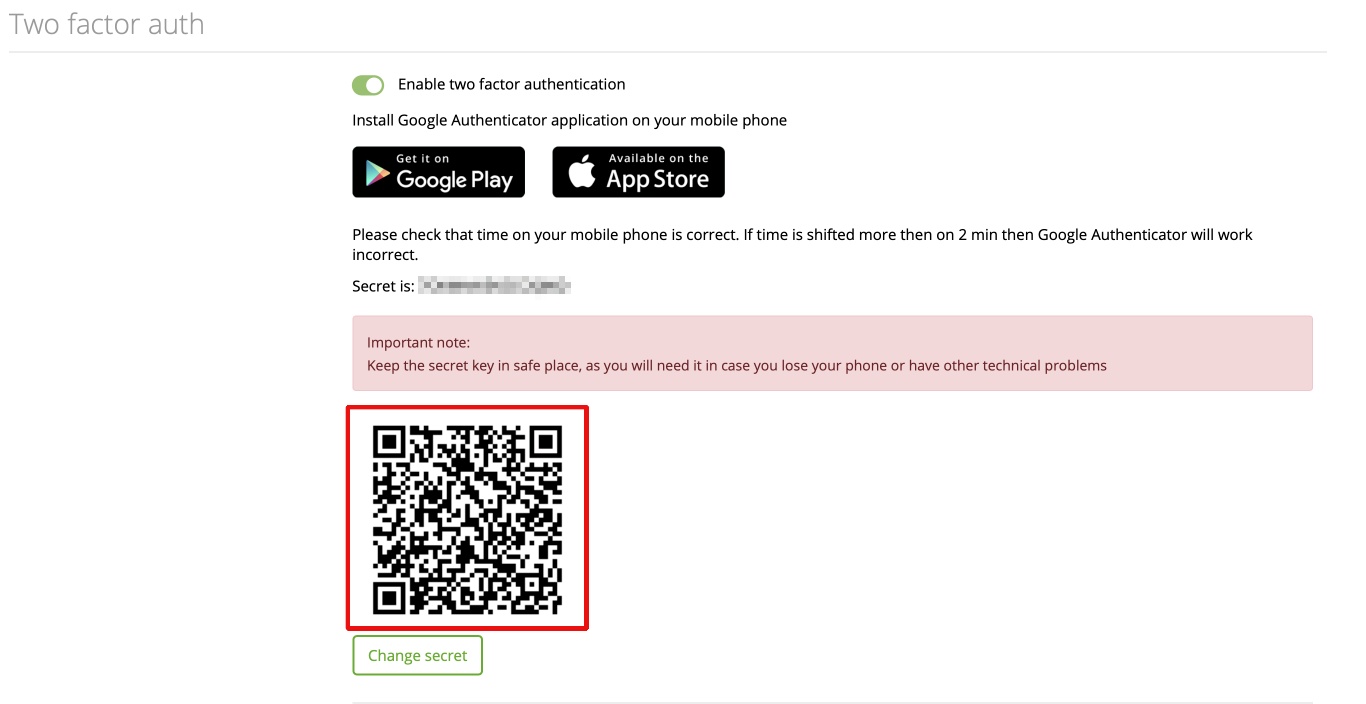 Note: if you change your secret code, please don't forget to make a scan of your new secret code again.
zistemo added an example of how you can use the two-factor authentication in the correct way: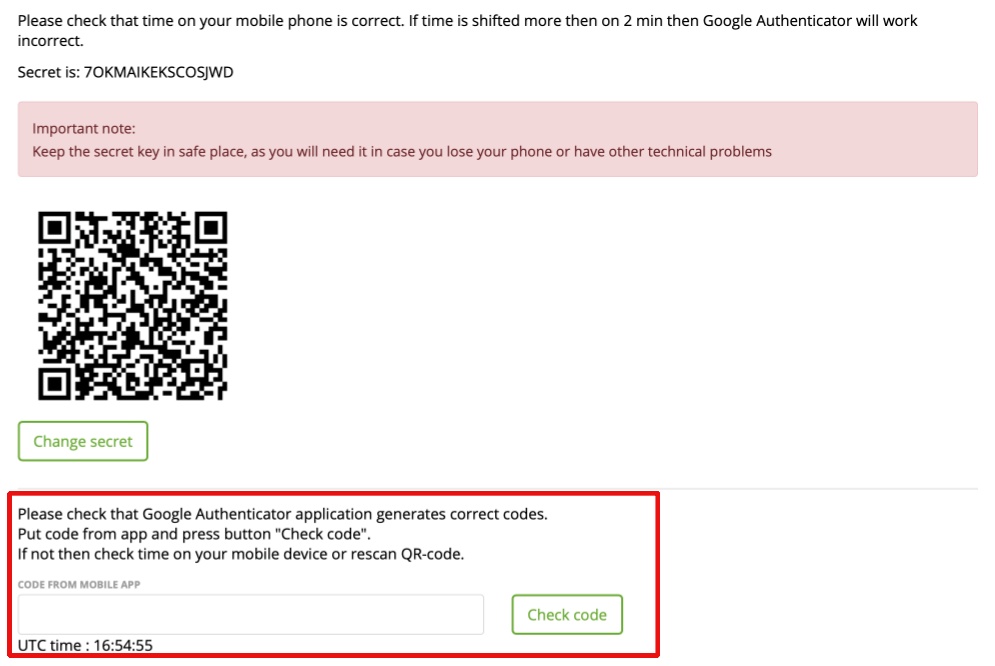 …after all please, don't forget to Save Changes.
Important:
Your secret code can be wrong if there is a time difference of more than 2 mins between your phone and your computer; if you changed the secret code and forgot to scan to the authentication application and if you lost your phone. In this case, you should contact your Account Owner and he can switch off the 2-factor authentication for you.
Extension Login: 
If you are logged into the web app with 2 factor Auth, you are also logged-in into the extension. Note: If you aren't automatic logged into the extension – after you logged into the web app – please check the extensions API Token. The Api Token might be disabled.
To switch off the Two-Factor Authentication for your staff (as the account owner) you can do it on the Staff's profile page: go to Contacts -> Staff -> click the needed person's name: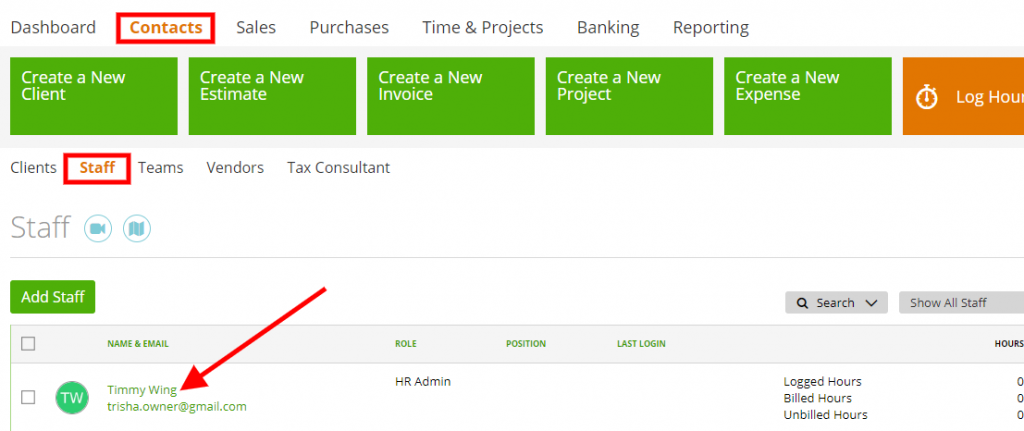 The profile page will get opened. Scroll down to the Staff Details -> Two Factor auth -> Make sure the button is grey -> click save:

Now your Staff Member can log in just with the username and password.  If you are an Account Owner and have troubles logging in yourself then the zistemo Support team is here for you, do not hesitate to contact us and we will help.