Document space images in the templates
'No image available' on Invoices
You can use images from the Document Space (more about Document Space) in your Templates.
You can add it as placeholders in blocks 'Document info' and 'Placeholder':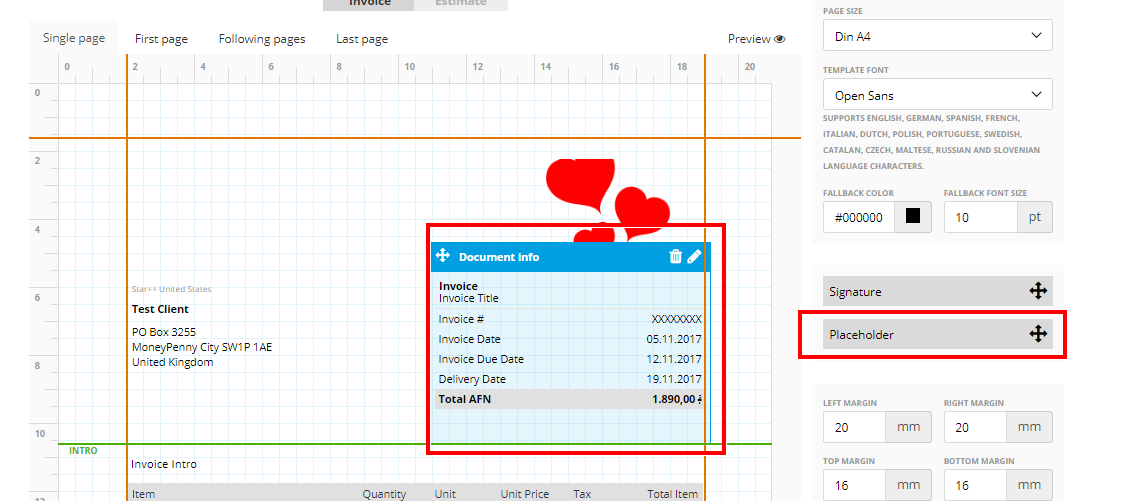 When you are editing it, click on 'Placeholder' -> 'Document space images' -> choose the image -> save changes: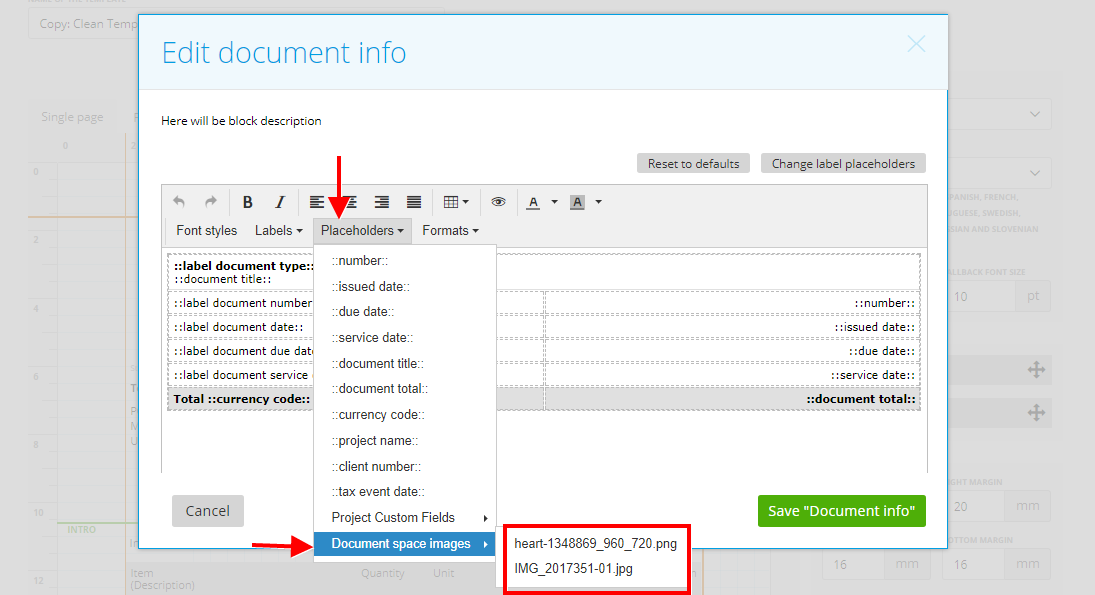 So this image will be displayed in your template as below:

'No image available' on Invoices
If there is a "no image available" message on Invoice preview or on Print Invoice…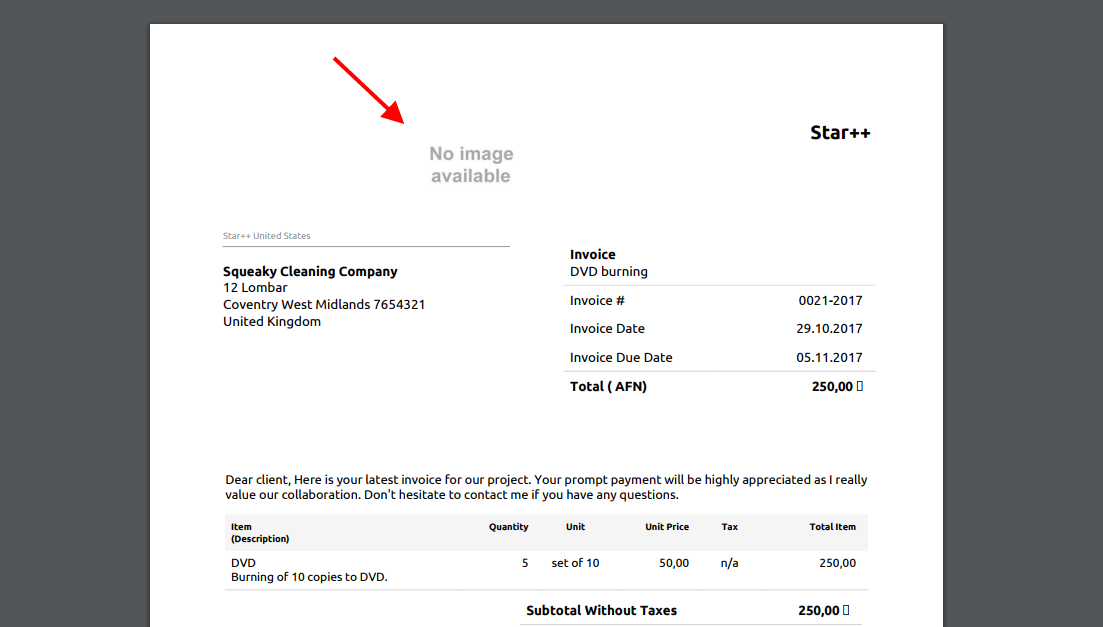 … it's probably because this template was using an image uploaded to the document space.
So when you deleted this image from the zistemo storage space, on the Invoices/Estimates and anywhere it was used – the message 'No image available' will show up instead.
If you want to remove this message from the invoice, you can:
1) choose another template
2) delete this image from the template used for this invoice (on Template editor) -> then go to the invoice page and refresh the page.