In zistemo, you have two ways of billing your clients based on the times your staff worked for them:
1. You can create an invoice based on the project (this will include all the time your staff spent working on a specific project). More about this type of invoice creation here.
2. Or you can add staff hours to the invoice during the invoice creation step. In order to do so, first, choose the client: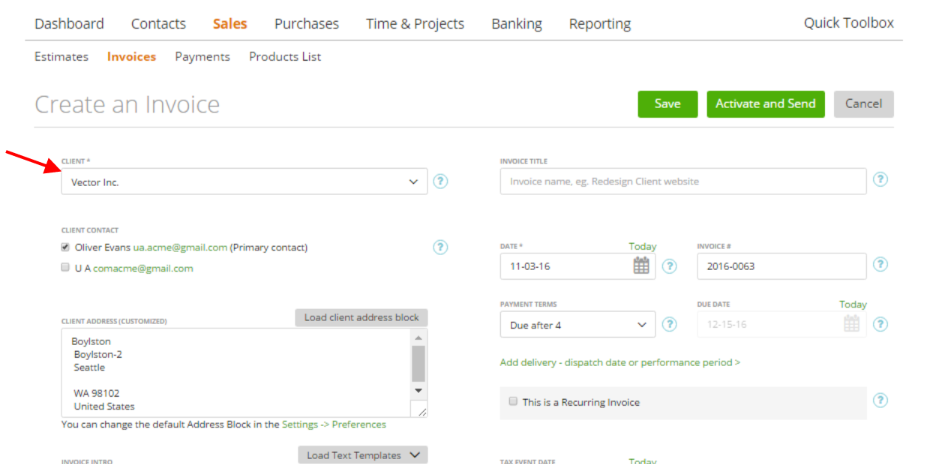 If this client has projects with unbilled time, you will see a link to attach these hours to the invoice: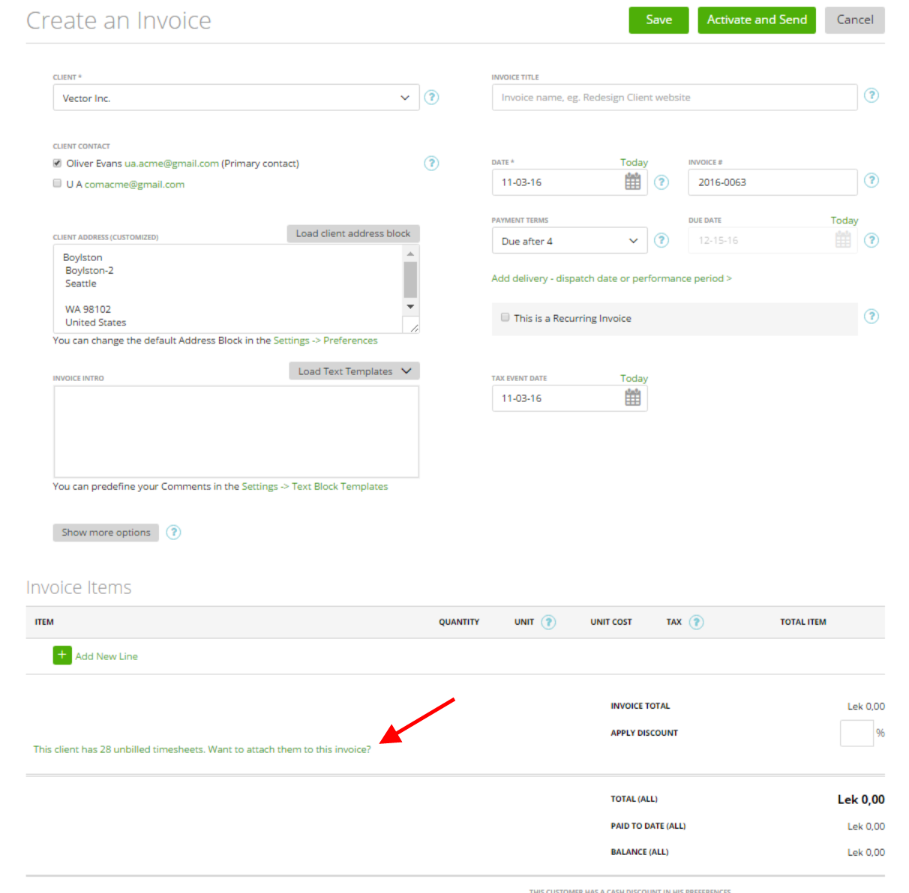 Click the link and choose the time entries that qualify for invoice creation: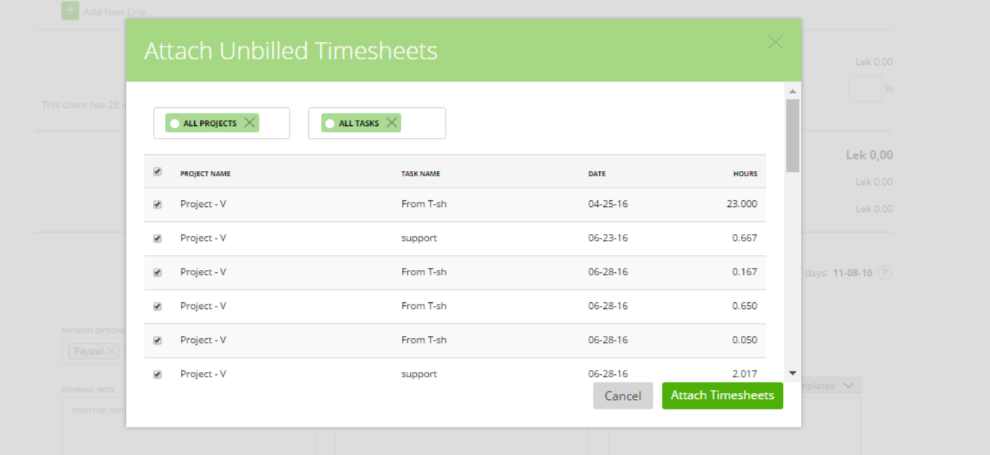 Simplify the process and filter data "By projects" or "By tasks" to make sure you feature only the information that's suitable.

As soon as you click "Attach Timesheets", these time entries will be included in the invoice.