The Client Account gives your client access to the following:
– Dashboard – his own reports
– Invoices (invoices, retainers, payments) – created for this client
– Estimates – generated for this client
– Own settings.
On the Dashboard page, the client is able to see some general information about his business relations with you:
In the 'Invoices' table, he can see the number of invoices received, paid and the amount which should be paid. Also, on the right side, he can see the number/amount of overdue invoices and their overdue period: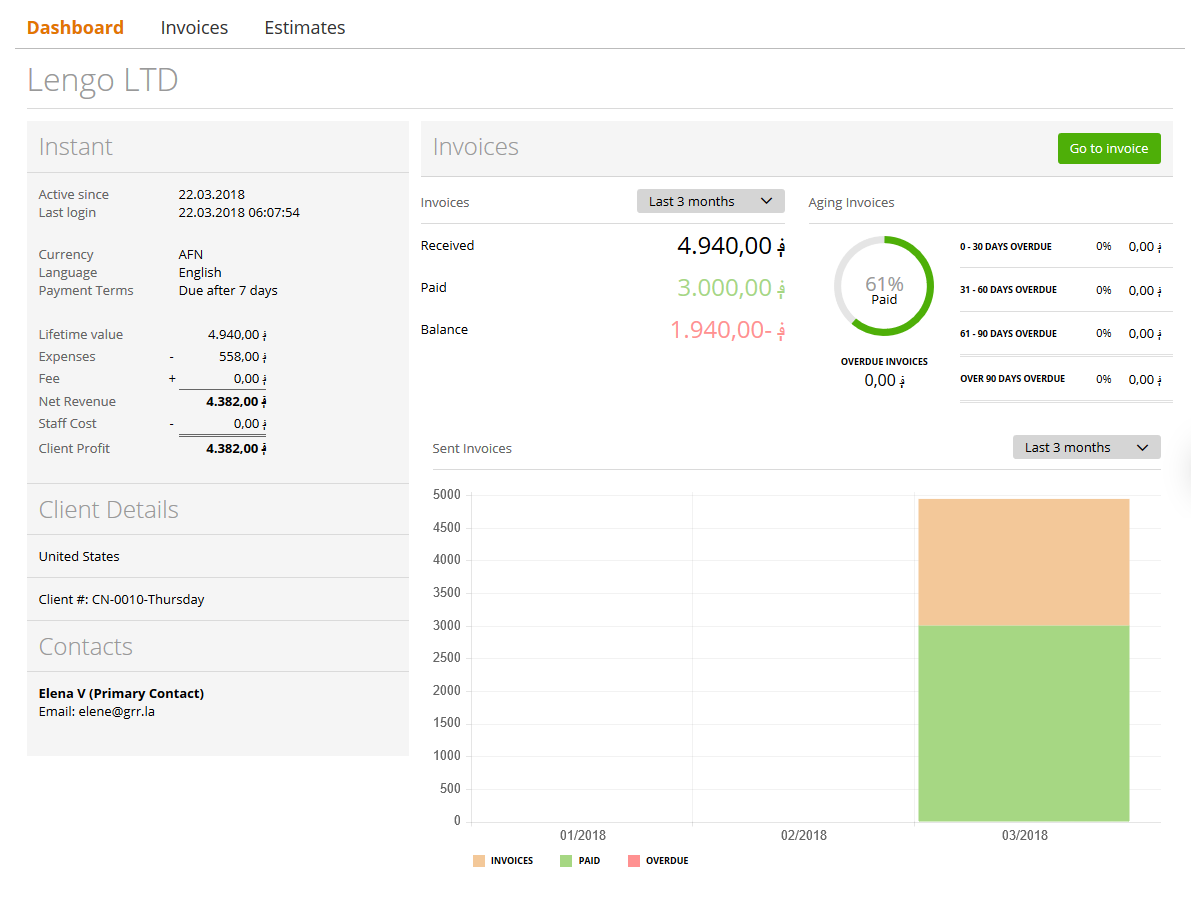 The 'Sent invoices' graphic is where the user can take a look at the visual difference between received invoices (not paid yet), paid invoices and overdue invoices – information grouped by months.
In the 'Invoices' tab, the client will be able to see:


– 'All Invoices' – all received invoices (which include received and not paid invoices, paid, partially paid, overdue and canceled)
– 'Unpaid invoices' – includes received and unpaid invoices, partially paid and overdue invoices – basically all invoices that haven't been paid yet
– 'Payments' – all payments made the by the client
– 'Retainers' – all received retainers
– 'Account Statements' – a report which shows the detailed summary of operations between you (as a vendor) and your client.
In the 'Estimates' tab, your client can see:


– 'All Estimates' – the estimates received from you
– Estimate history: The Client will not see, how often the invoice was updated (draft). You just share the history from the point you activate / send or client pays the estimate.
The 'Settings' allow your client contact to review information about his company and change some details about it: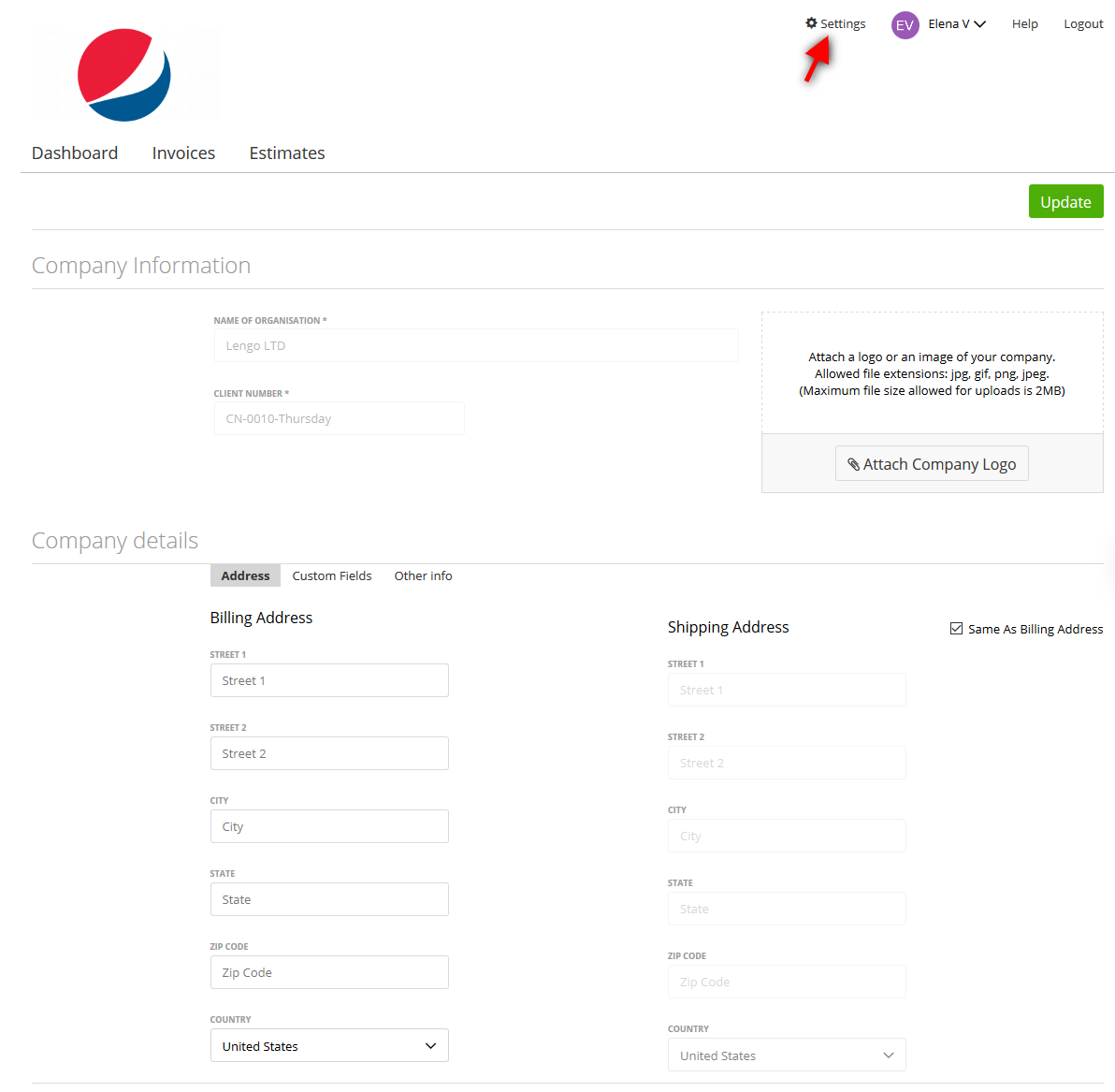 In this section, the client:
– can see but cannot change his company name, client number and custom fields.
– can see AND change address (billing and shipping address), other info (score, default template) or company logo.