Add a title to your invoice
Rename Invoice
Add a title to your invoice
You can add a title for all your zistemo documents. As an example, for an invoice: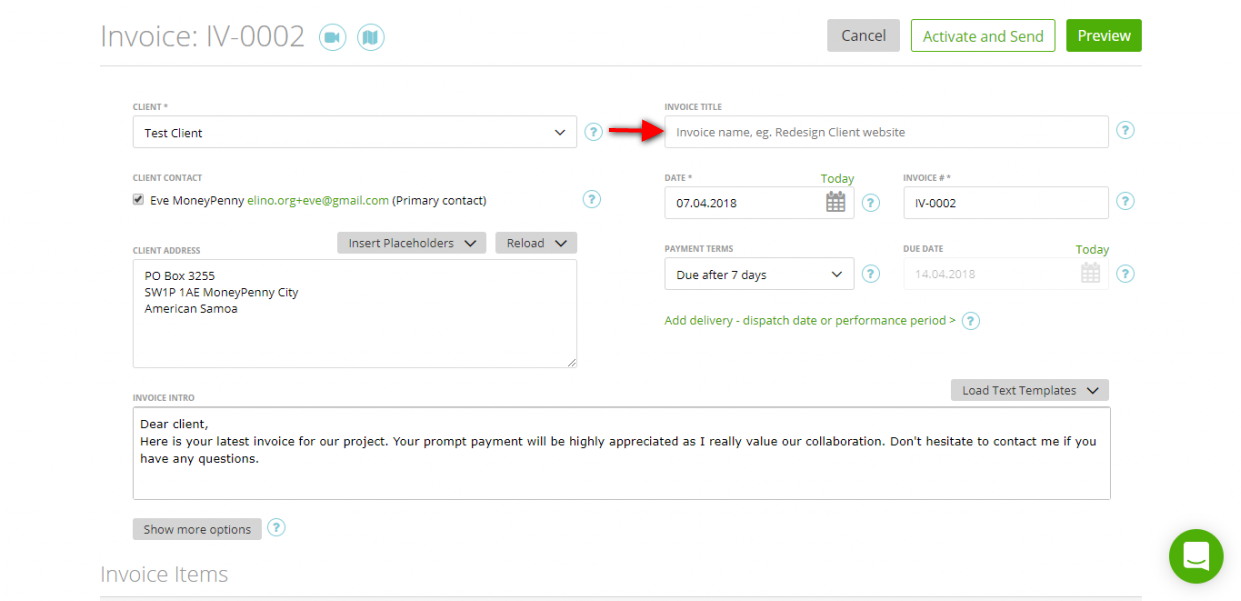 In general, this title will be shown on the Invoices list:
But you can also have it on the invoice (or estimate, or purchase order) template.
You can adjust the Invoice title using the Template Editor. To open it, please go to Settings > Stationery Templates and under 'Shared' click on 'Copy':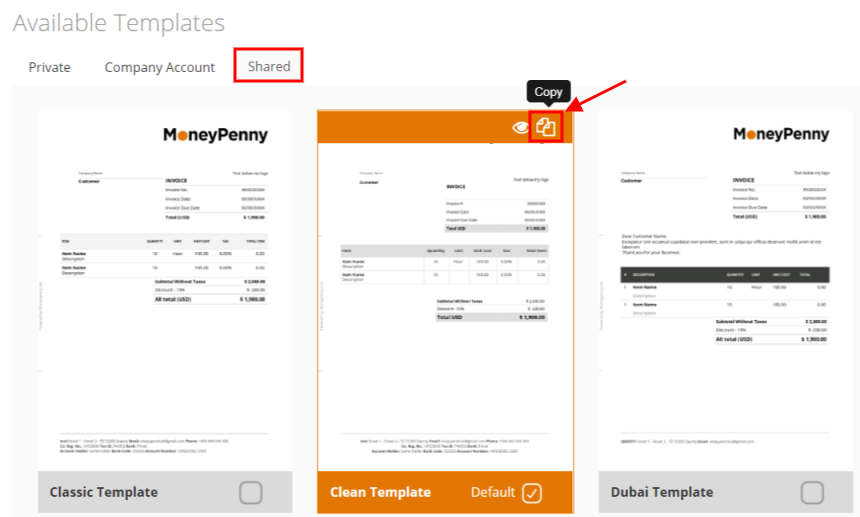 – In the document Info Section: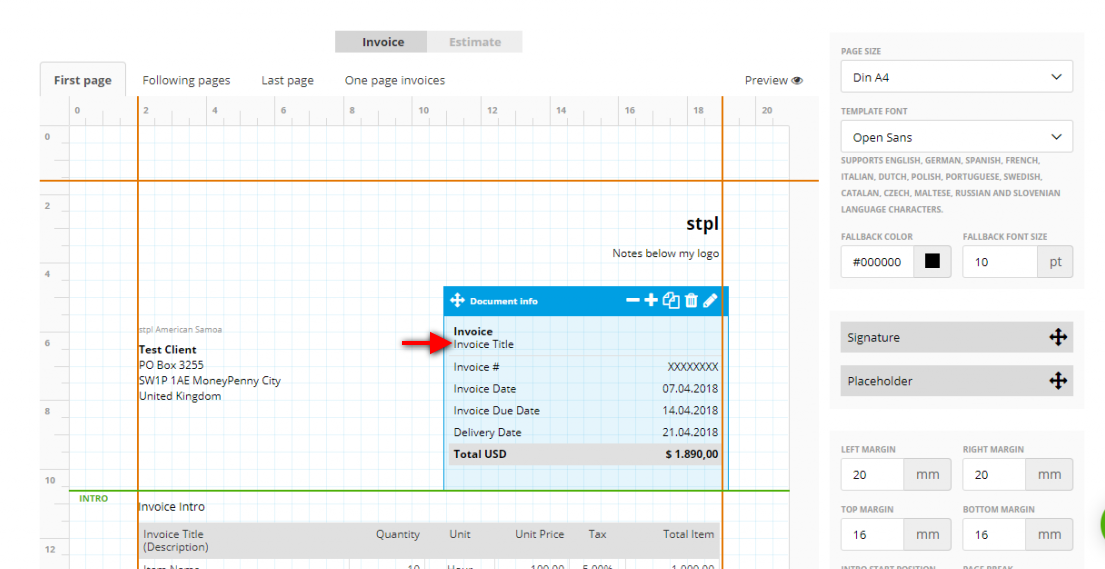 Or
– In the header of the Items Table: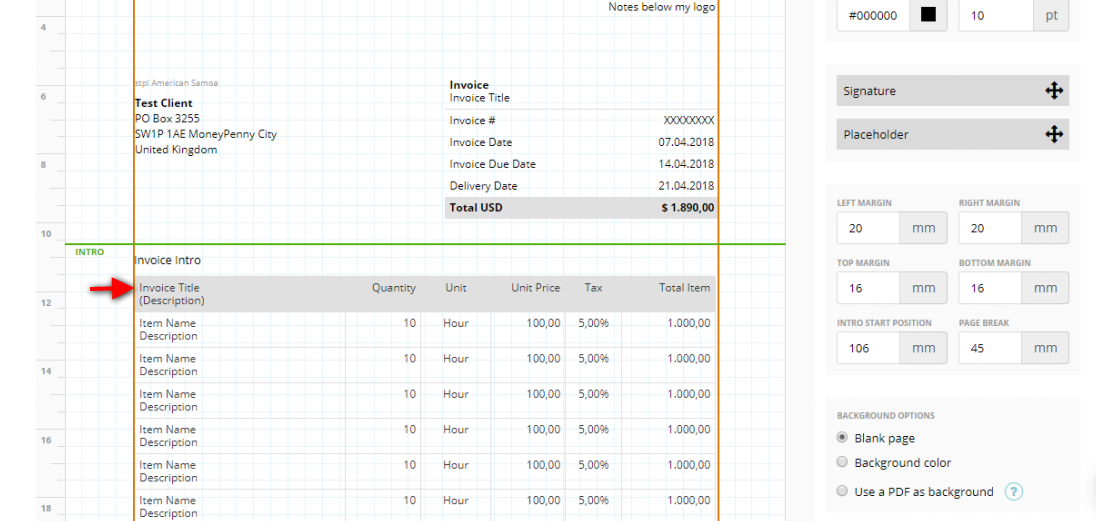 Just click on this section, then go to the 'Column Settings' and type ':: document title::' in the 'Header Label' field, as below: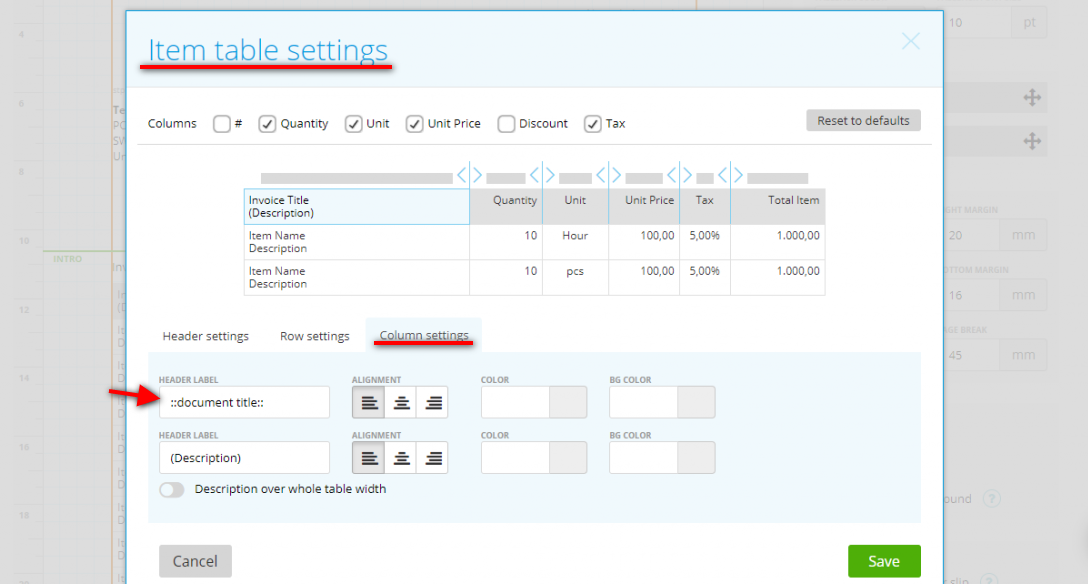 Now if you will use this template for invoices, you will see the Invoice Title in the Invoice Info and in the table header: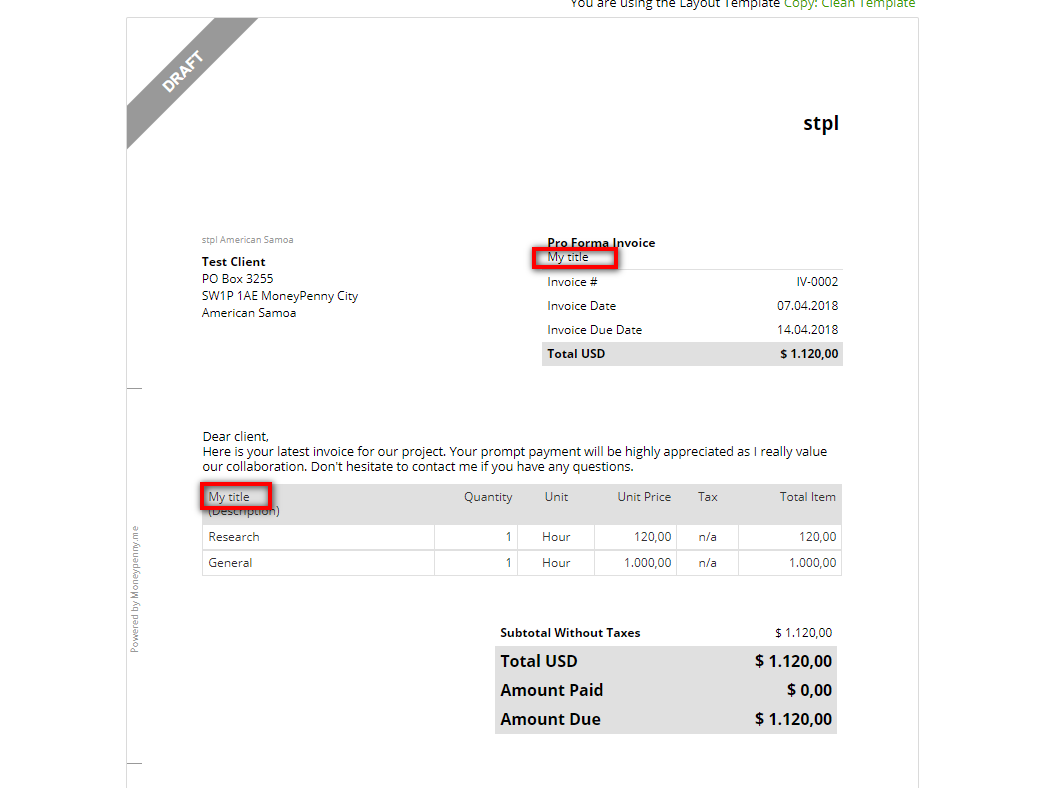 Rename Invoice
What if you need your Invoice to be called Tax Invoice, or any other name? it is possible too 🙂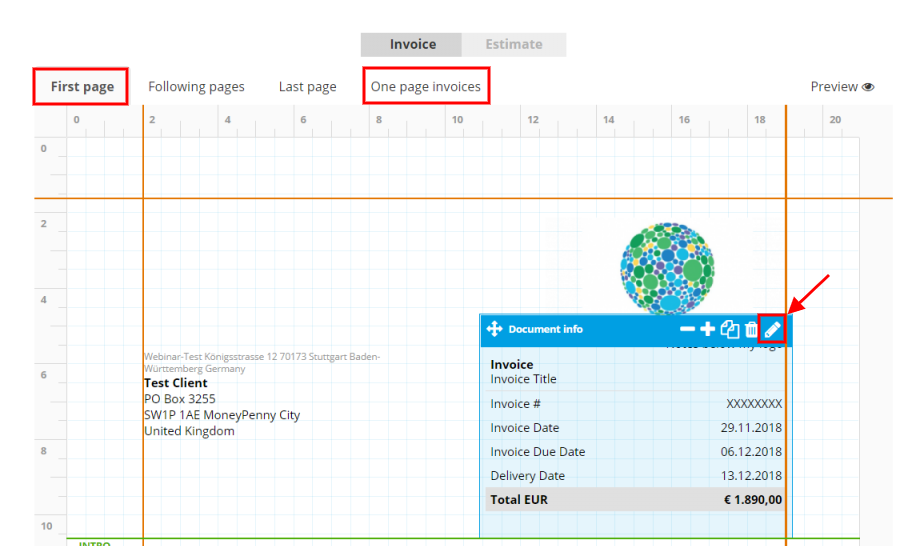 Inside the Template Editor, please select 'First page' or 'One-page invoice', depending on whether your invoice should say "Tax Invoice" will be an Invoice over multiple pages or a Single page Invoice.
Afterward, click the Pen icon in the 'Document Info' field (see screenshot above) to adjust the Invoice title from "Invoice" to "Tax Invoice". Then, click on 'Change label placeholders' on the right side: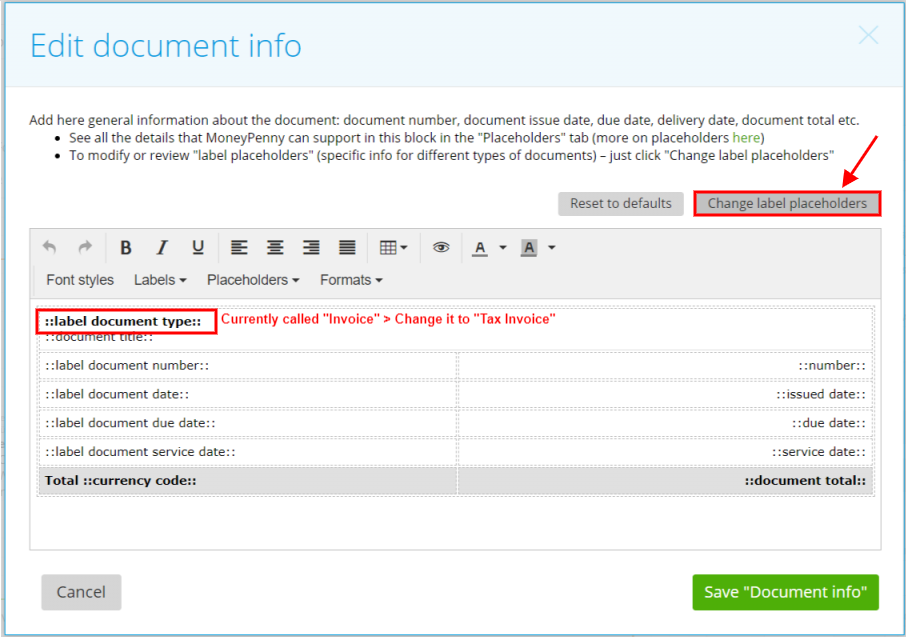 The last step is to rename it from "Invoice" to "Tax Invoice" and save your settings.
Subsequently, your invoice title will be as desired.
Note: if you adjust in the Template Editor the 'First page' (i.e. first page of multiple-pages invoice), and you create a One-page invoice, (but did not adjust the template in 'One-page invoice'), then you will not see the adjusted template.  
Looking for more info on template customization? Here are some articles we recommend: