'Tasks Invoiced' is a detailed report of completed and billed tasks of staff members.
It groups information by tasks and shows how many hours were billed (included in your invoice), their costs, total amount and in which invoices they were included.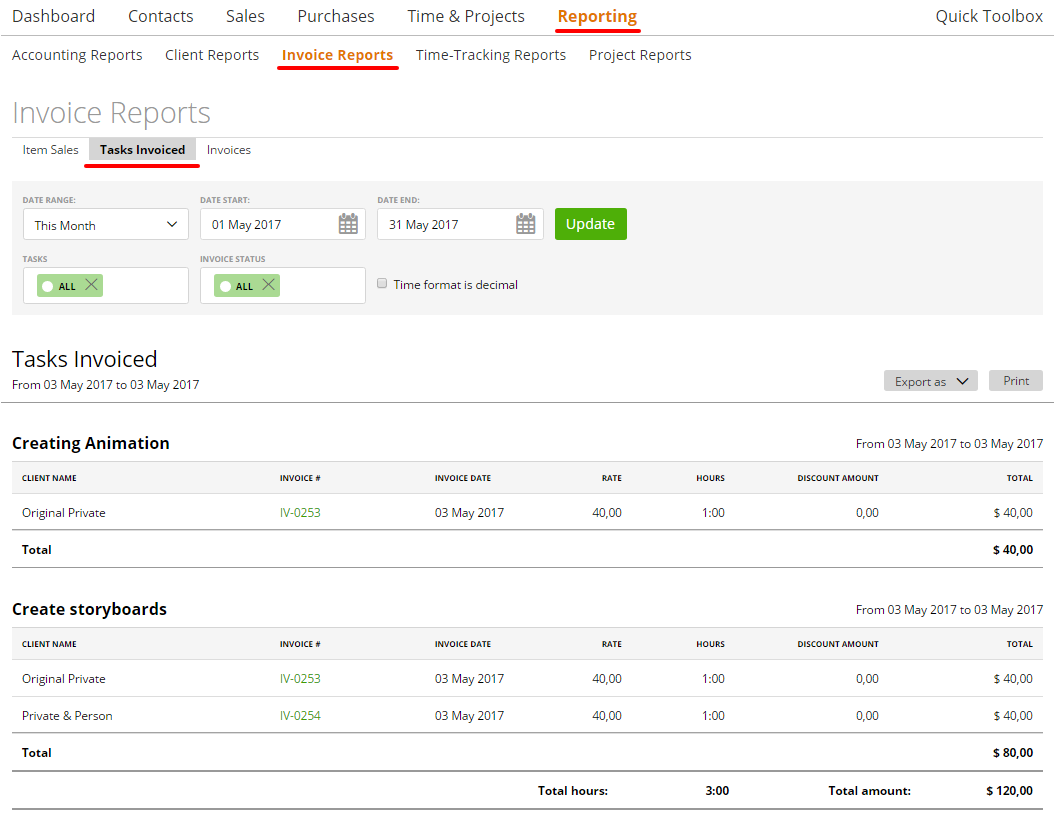 You can filter information:
– by date (when these tasks were invoiced)
– by tasks (choose only tasks which should be included in this report)
– by invoice status (reports can only include tasks' data related to invoices with specific status – learn more about invoice statuses from here: Invoice statuses). 

You can also export the report to PDF, CSV or Excel formats by clicking the 'Export as' button or print it by clicking the 'Print' button.

Note: This report is based strictly on data from active and archived invoices. Deleted invoices data isn't included.
Time format
By default, the time format is displayed with a colon (for example 03:15), but it can be shown in a decimal format (for instance 3.25) after checking the box "Time format is decimal" and clicking "Update".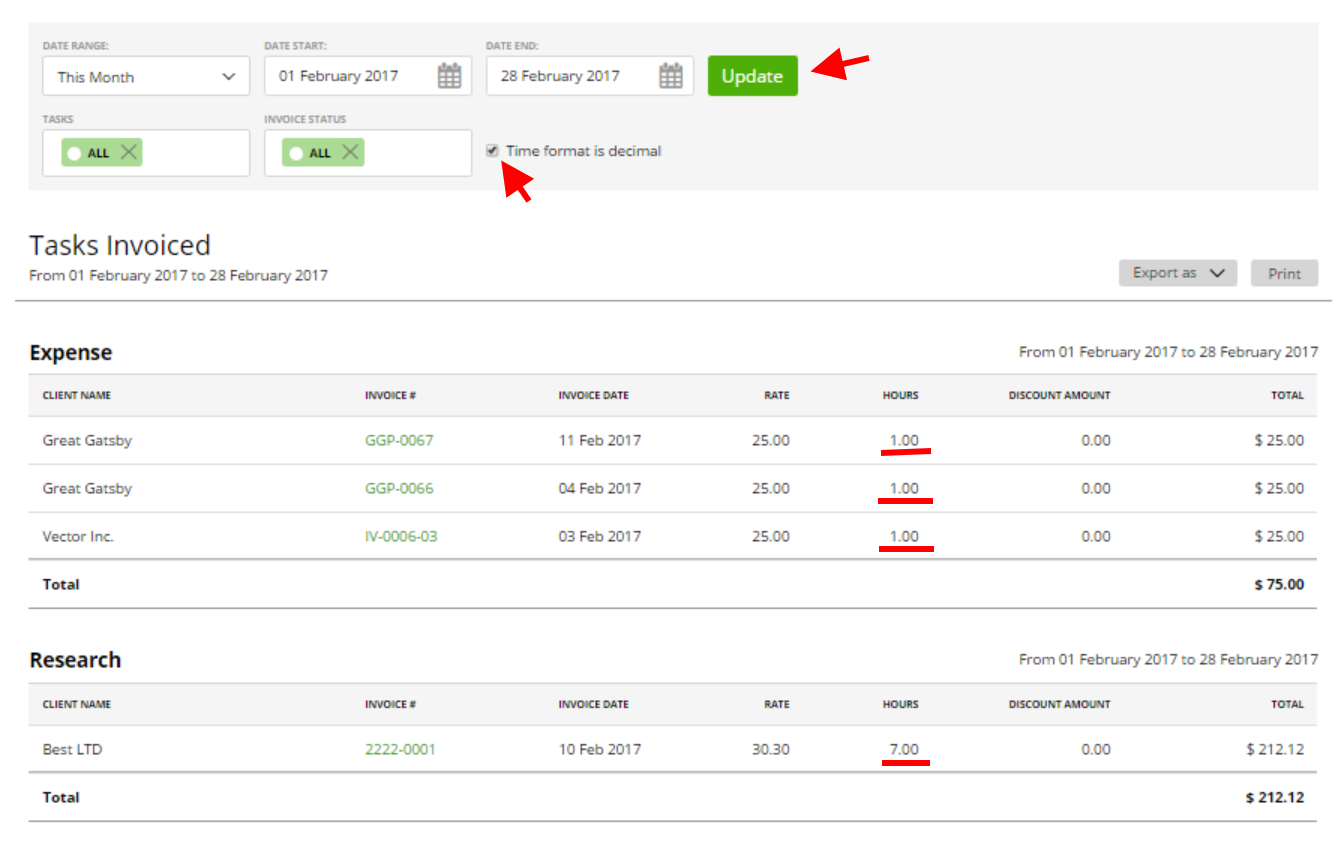 Note: we don't just replace the colon with a decimal separator, we also convert standard time format into a decimal number format. So that 3:15=3.25 hrs. or 5:30=5.5 hrs. etc. It can be helpful if you export this report as CSV or Excel – and use different formulas to calculate the information.