The "Invoices Report" shows information about all your invoices and helps you get a clear overview of this side of your business. You can access it from "Reporting" -> "Invoice Reports" -> "Invoices".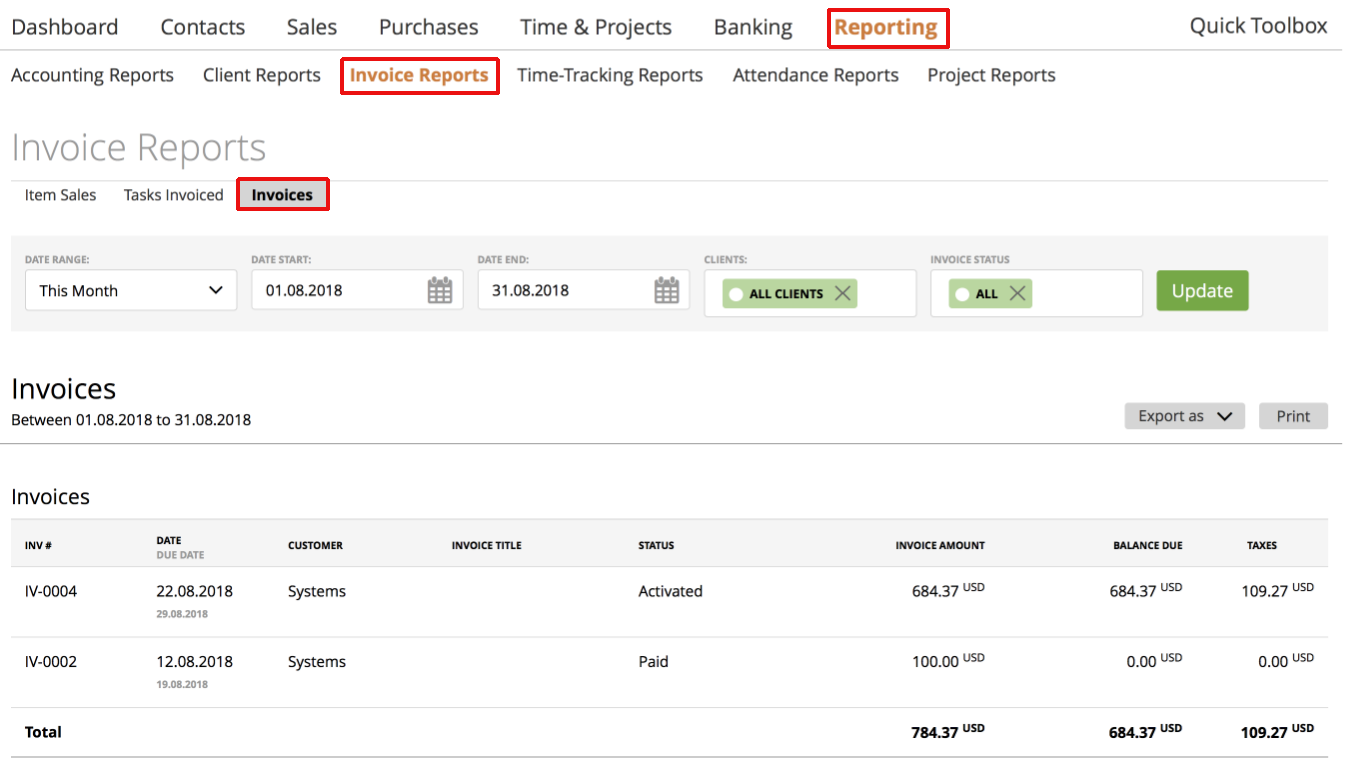 Here, you can personalize it as much as you want and filter information by invoice creation date, clients, and invoice status.

For instance:
– Date range. The default date range for Invoices report is 'This Month' but you can choose another from the Date Range list, or select it manually, by using the fields "Date Start" and "Date End".

–  Clients. With the 'Clients' filter, you can pick one or several clients or even choose 'All' to show all clients' invoices.
–  Invoice Status. The "Invoice Status" filter helps you select 'All' (to show all invoices, no matter what their status is), one or several other statuses, or "Unpaid", which includes "Activated", "Overdue", "Viewed", "Disputed" or "Partial". You can also choose "All without Draft", so the draft invoice doesn't show up.
Also, you can export the report as PDF, CSV or Excel file or print it by clicking the related button, as shown below:

Painless and customized reporting in its finest form.