Staff cost on time entries
If you're interested in constantly measuring the evolution of your small business, you must keep an eye on the cost and revenue of your staff. Since the actual costs can increase or decrease, zistemo helps you bind Staff costs to Time entries.
You can add staff costs by simply going to 'Contacts' ➝ 'Staff', select one employee from the list and edit the field 'Staff cost' with the proper value. Then press 'Save Staff'.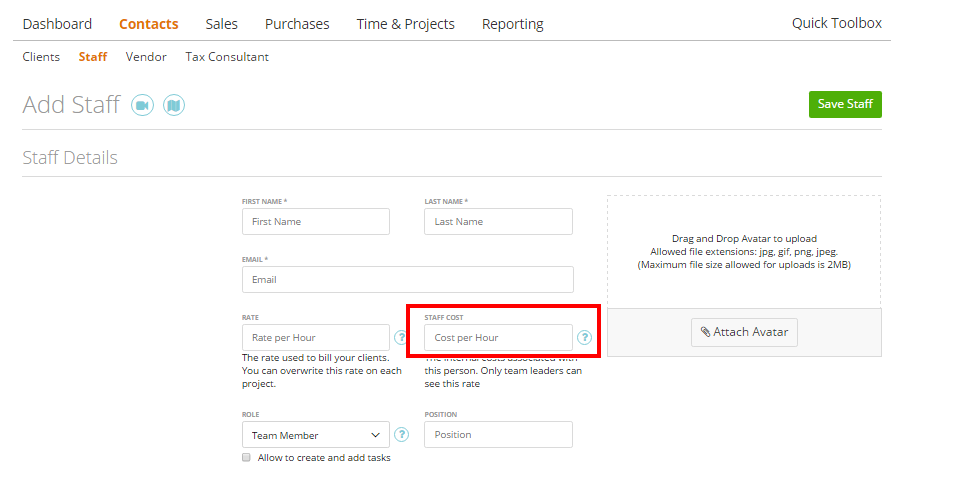 Question: What happens on projects revenue calculations and reports when you increase the staff cost?
Answer: The staff cost is connected to the time entry so you know the actual cost at any given time.
Go to 'Time & Projects' ➝ 'Projects' and see the costs column for a complete project-based overview.