Staff Cost on time entries
Change the Staff Cost for Timesheets
Hide staff costs to team leaders
Staff cost on time entries
Since the actual costs can increase or decrease, zistemo helps you bind staff costs to time entries.
You can add staff costs by simply going to 'Contacts' ➝ 'Staff', select one employee from the list and edit the field 'Staff cost' with the proper value. Then press 'Save Staff'.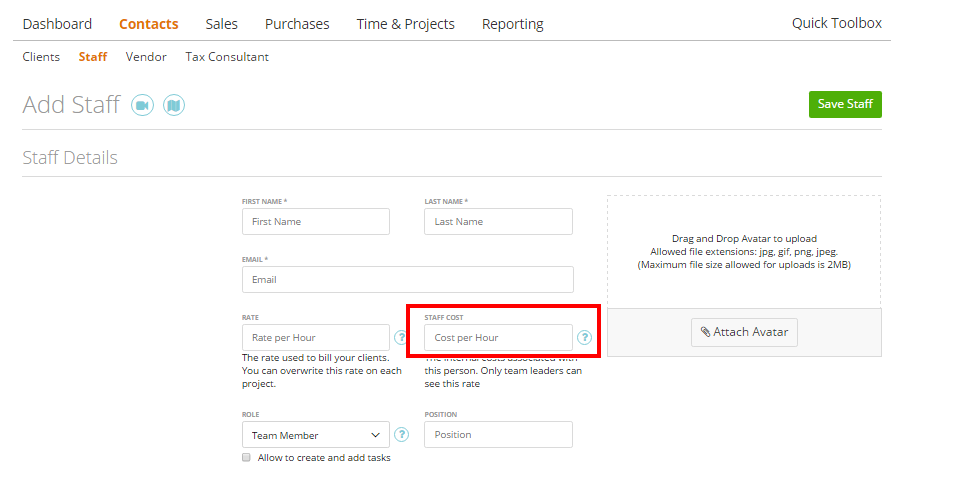 The staff cost is connected to the time entry so you know the actual cost at any given time.
Go to 'Time & Projects' ➝ 'Projects' and see the costs column for a complete project-based overview.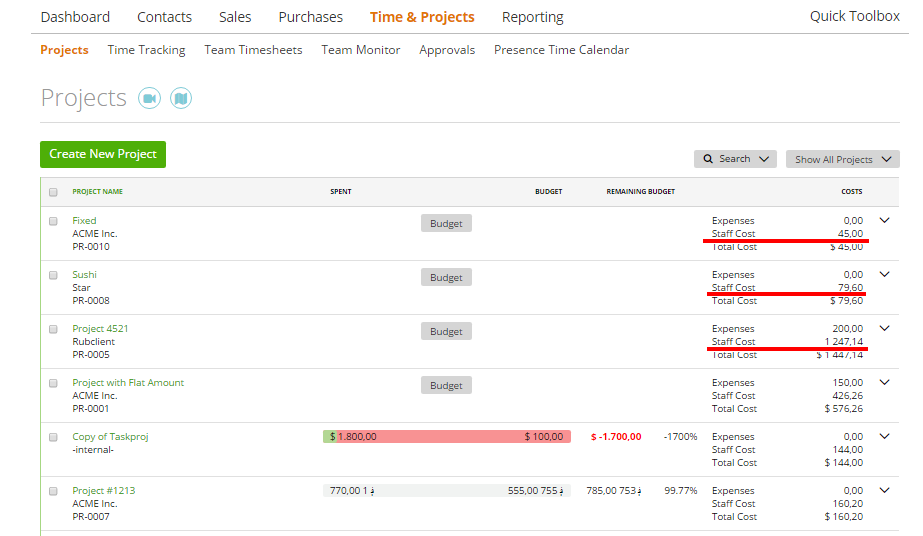 Change the Staff Cost for Timesheets
Each member of the staff has a staff cost (their salary) allocated,  which is used to calculate the cost of their time spent on projects. You can set the staff cost on the Staff page (Dashboard -> Contacts -> Staff). To change the employee details just click on the name and you will get here: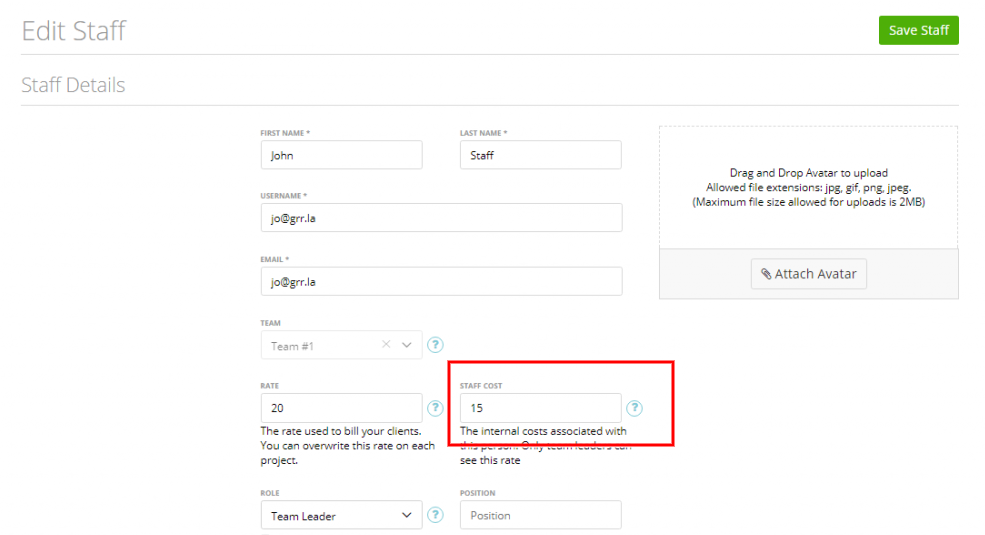 If you change it, the new cost will only be applied to the newly created timesheets (don't forget to click save).
But if old cost rates were wrong or if you want to modify an old rate for any reason – you can do it by going to the Staff page->Click Person's name you'd like to edit -> 'Advanced Settings' tab -> and click on the 'Retroactively change Staff Cost' button.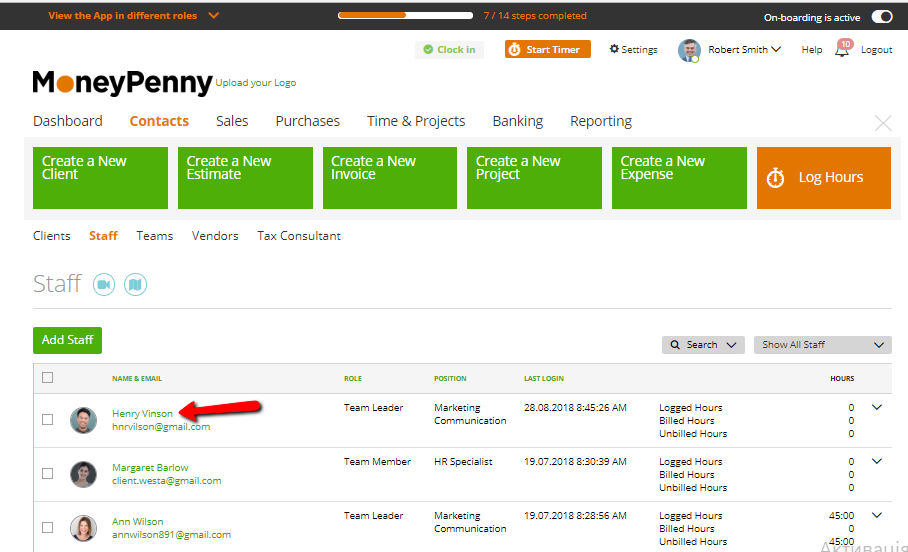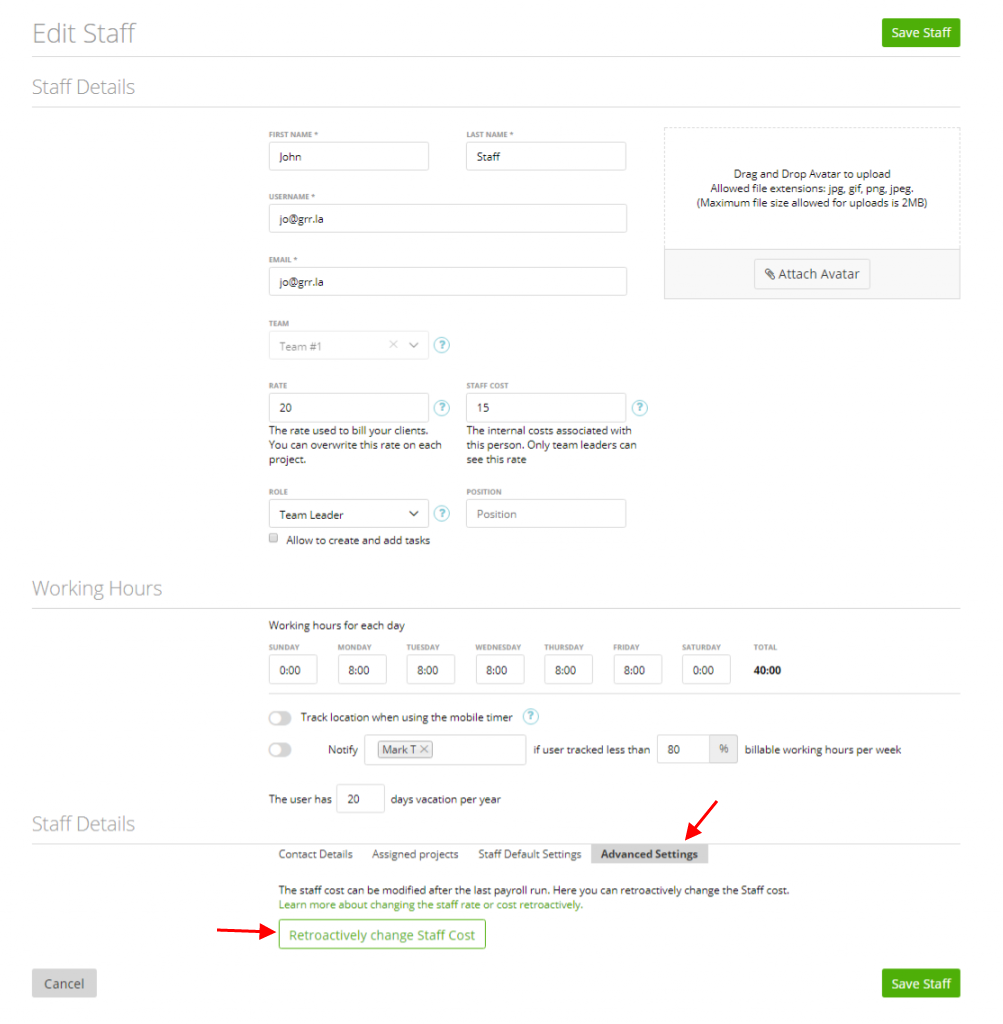 Now you will see the report with this member of the staff's timesheets: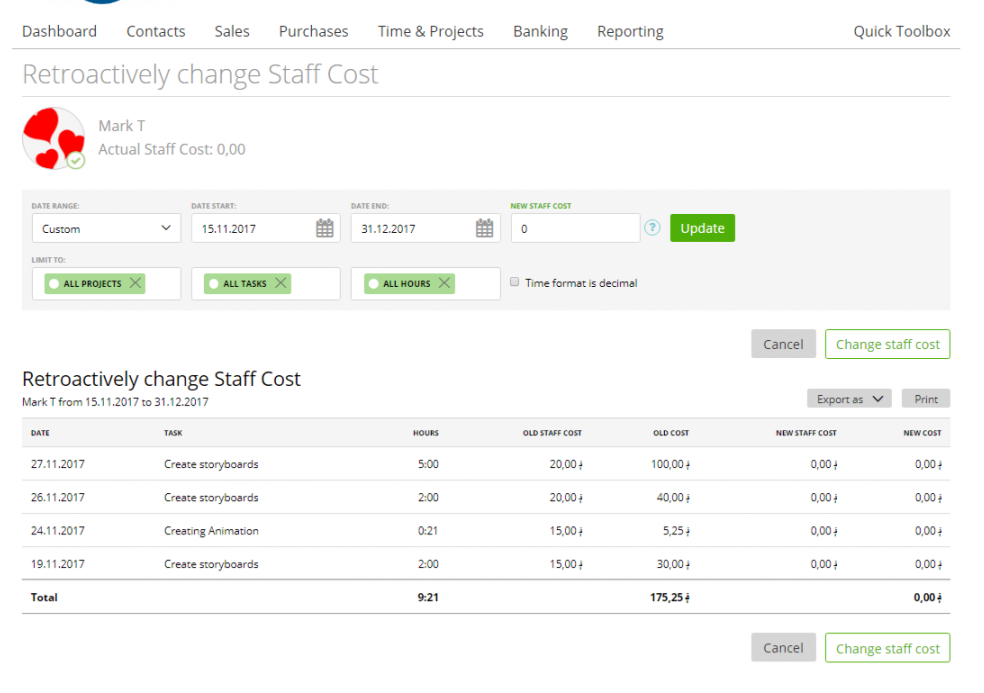 Choose the needed time period, projects, tasks for which you want to modify the staff cost: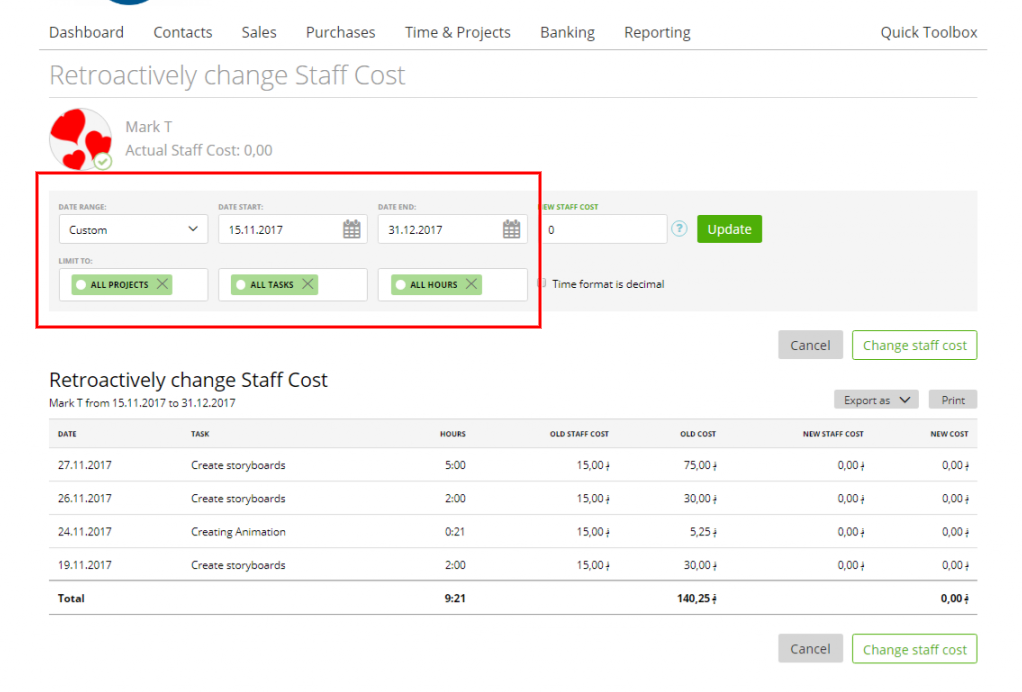 Enter the needed staff cost to the 'New Staff Cost' field and click 'Update' to compare old and new data in the table: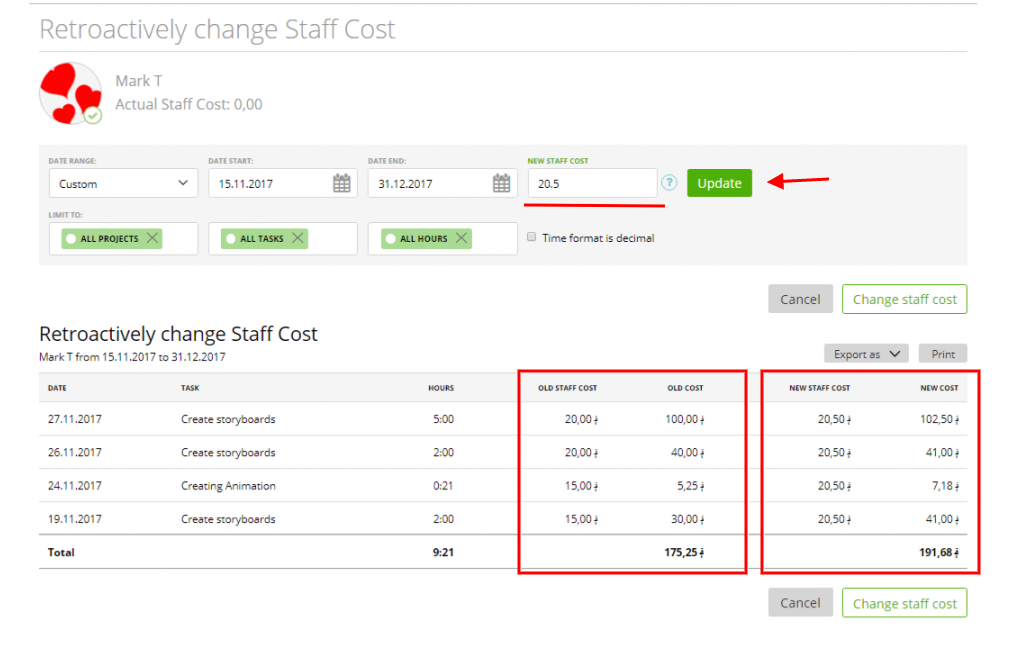 To save this new staff cost – click on the 'Change staff cost' button: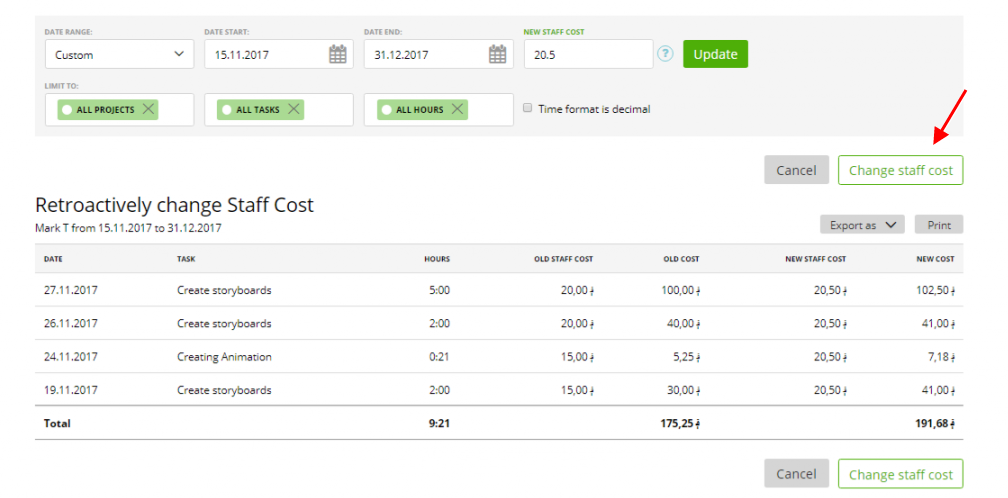 Hide Staff costs to Team Leaders
If you don't want your team leaders to see the staff cost on projects, just go to the team leader's settings and activate "Don't show staff cost on projects":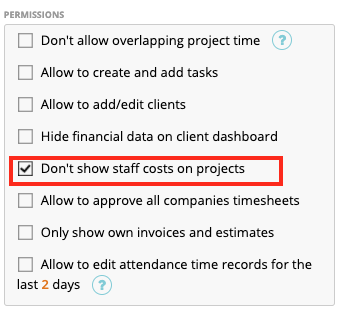 The user won't see staff costs on the project grid, and has no longer access to project reports.
Team members and data captures don't see staff costs anyway and for Admins it is crucial to know the staff cost.