zistemo helps you organize your projects better by adding any information which is important for you, your staff or business. For this purpose, you can create custom fields (read more here).
This information can be further displayed on the invoices generated through the project (how to generate such an invoice? Read this article.)
So, how to do it?
1. First, create (or edit) your invoice template. You should choose a place on your invoice where this project information should appear.
Go to Settings -> GTE beta -> and click 'copy' on one of the default templates to create your template (or click 'edit' on one of your already created templates).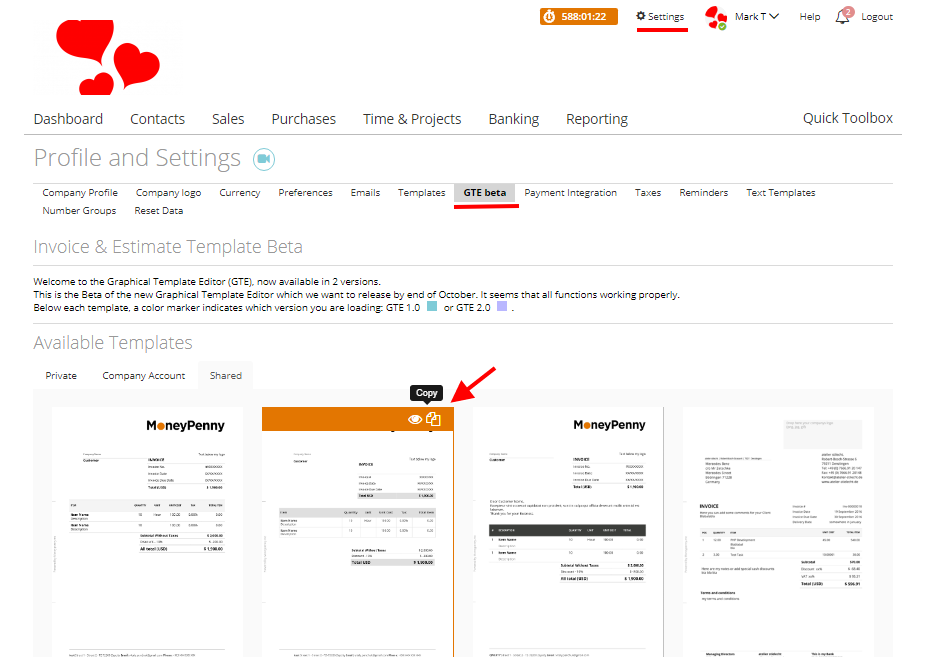 You can have the project custom fields in two blocks – Document Info or/and Placeholder: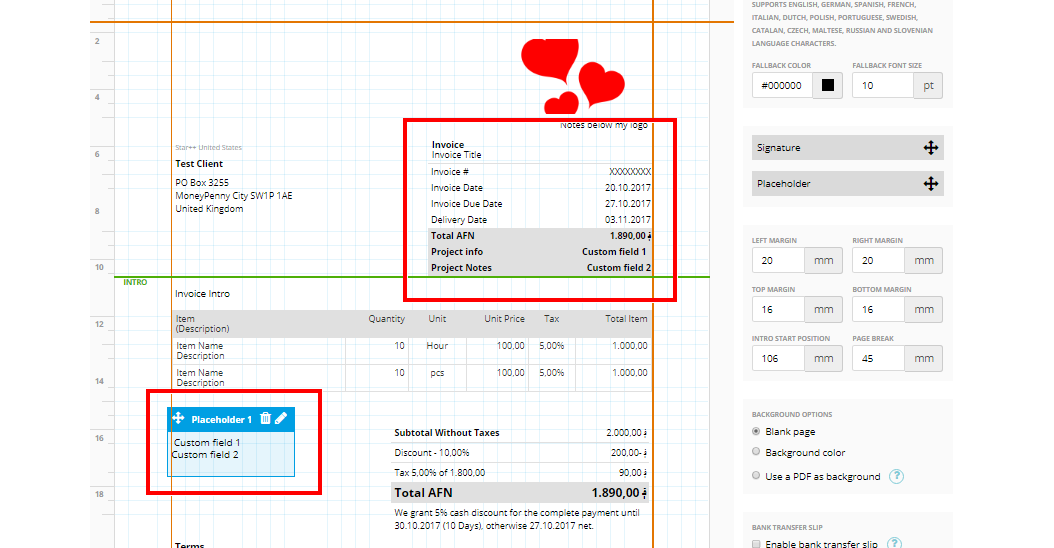 Click to edit one of these blocks -> choose 'Placeholders' -> Project Custom Fields -> pick the custom field you need: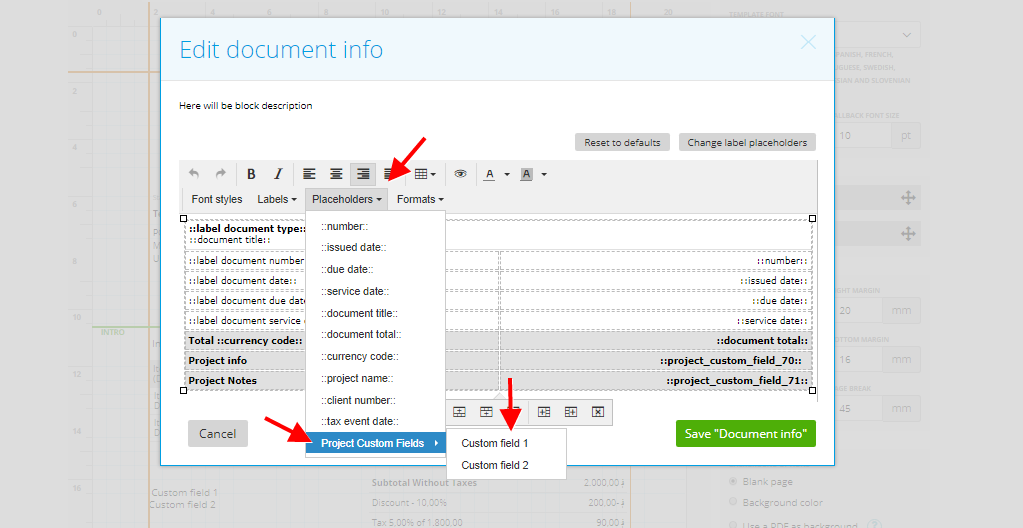 Save the changes and review how it will finally look on the invoice: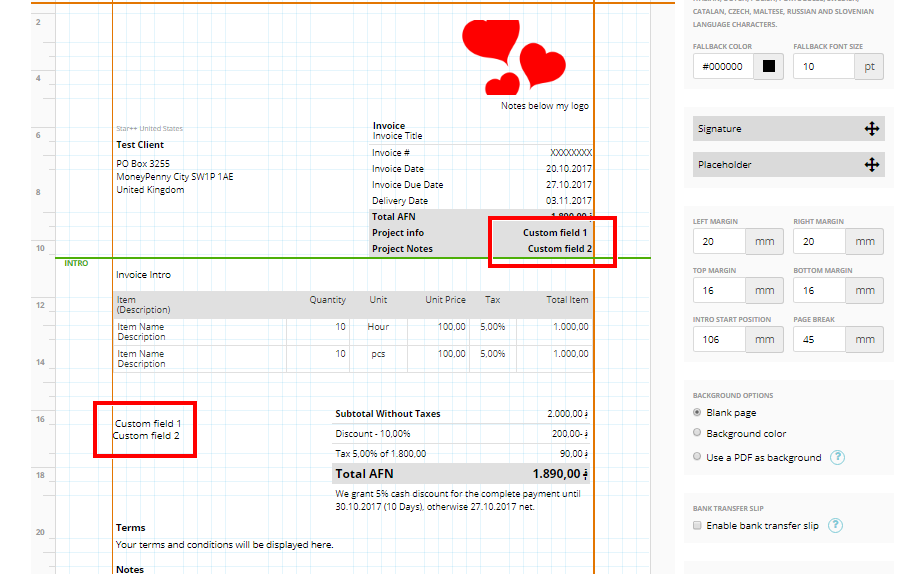 Save your template.
2. Generate the invoice through the project.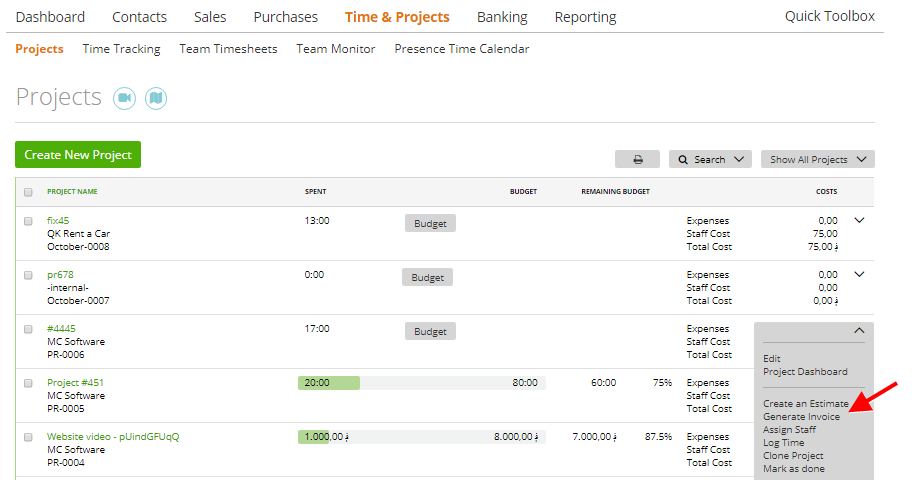 Quick note: If you are generating an invoice through a project, you can choose one project or several projects related to a client.
Only if you choose one project, then you will see its custom fields on the invoice.
In case you pick several projects, then the projects custom fields will not be displayed on the invoice.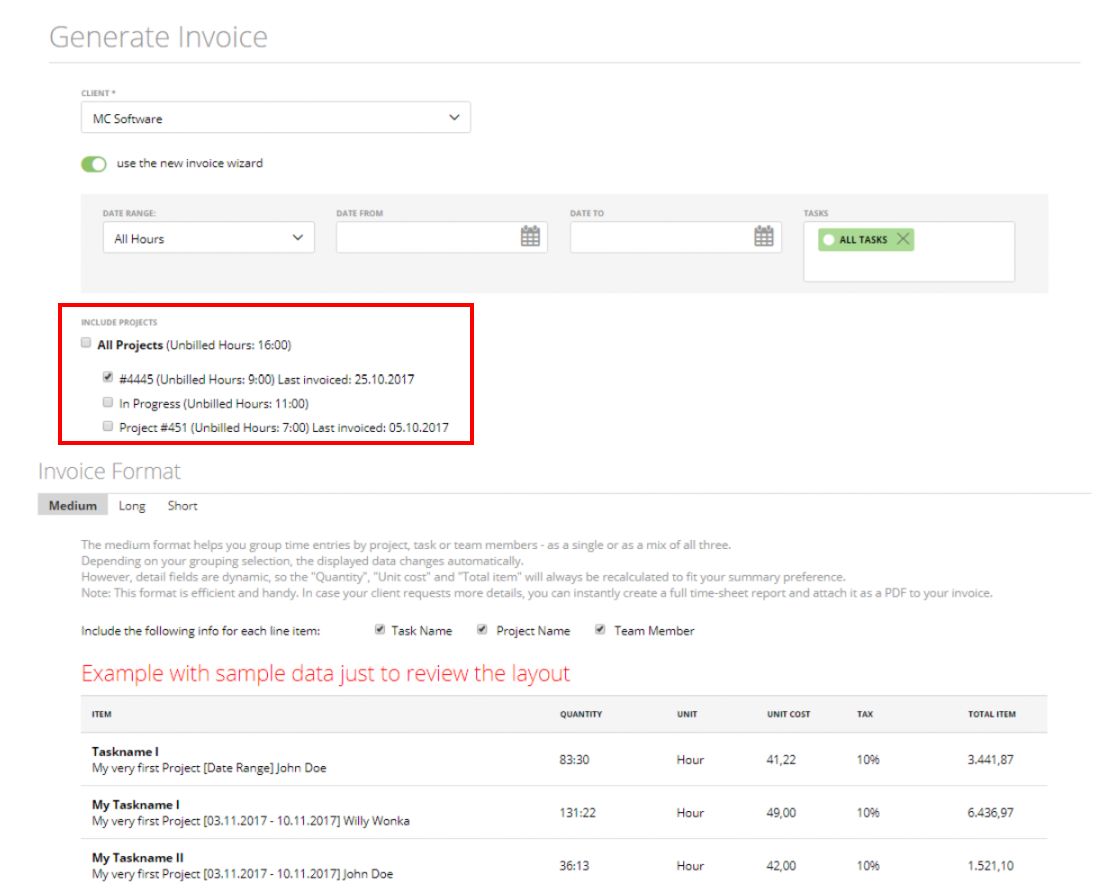 Or create an Invoice and on the 'Create Invoice' page pick the project.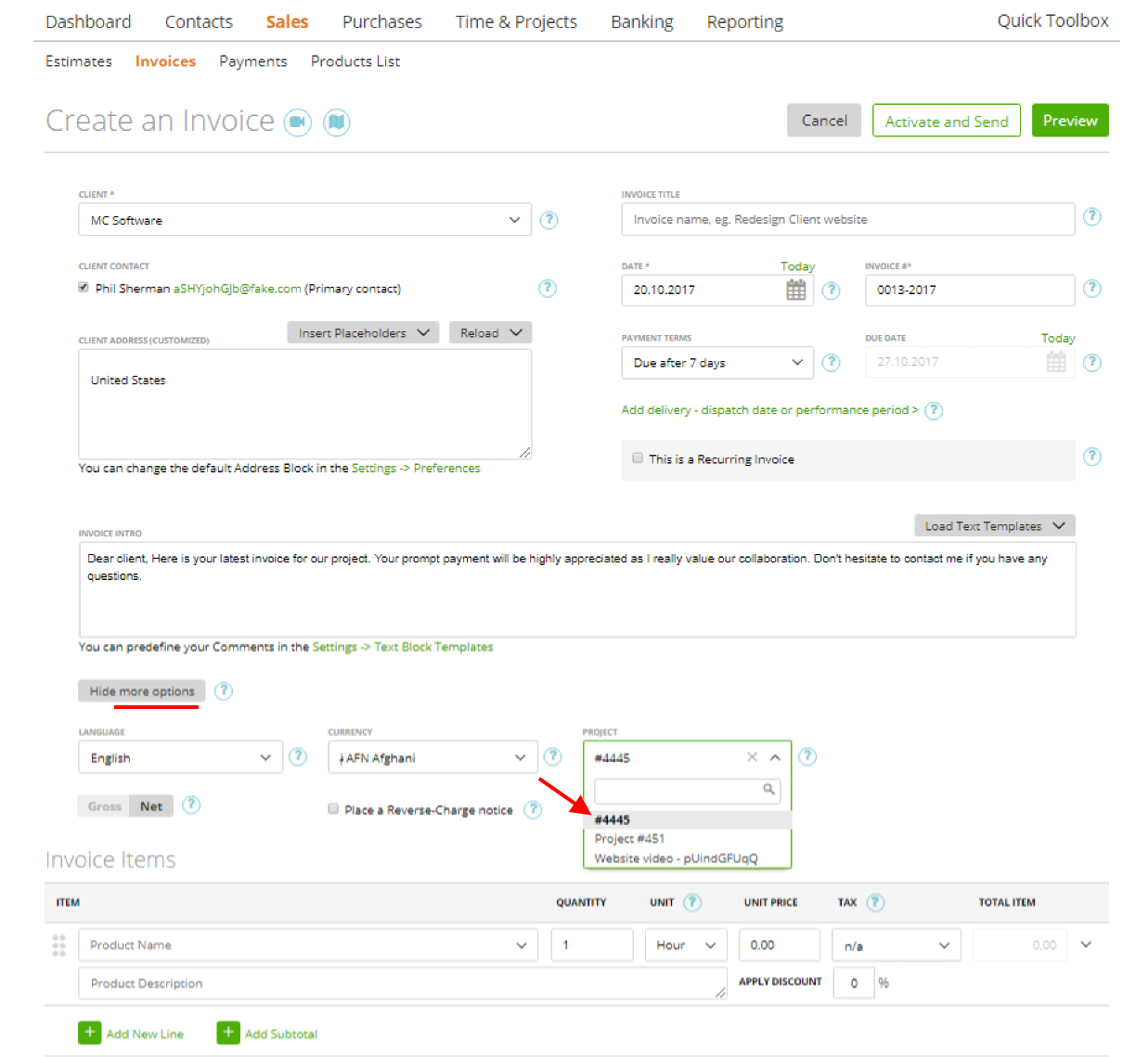 Save invoice.
3. Next, choose the customized template through this link, as shown below (if it's not your default template):

Or, if the template with project custom fields is your default template, after saving it you will get an invoice with project custom fields: