If you'd like to delete everything on your account, except the Settings, Staff Members, Items, Tasks, Units – you can use the "Reset Data" feature.
Reset Data
If you want to permanently delete all your Invoices, Estimates, Expenses, Projects, Timesheets etc. with no ability to restore all this data, go to "Settings" -> "Reset Data",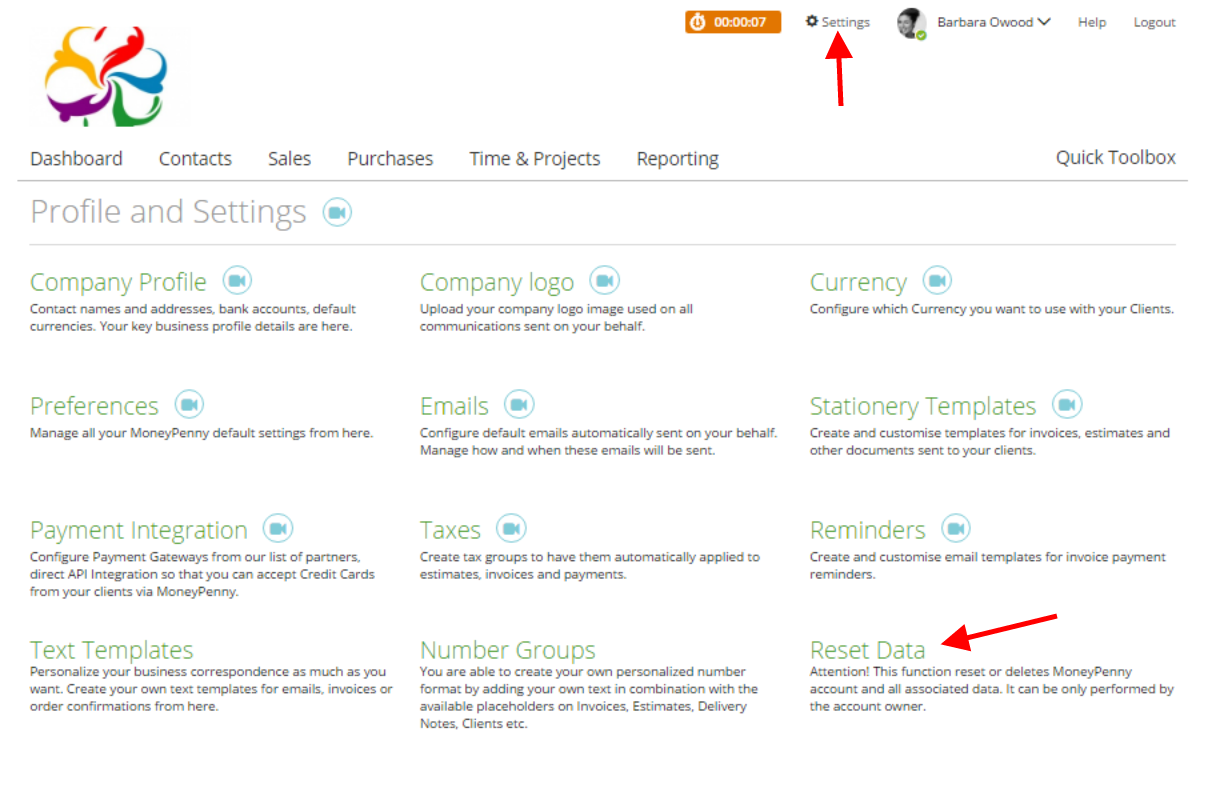 then, click the "Reset Database" button: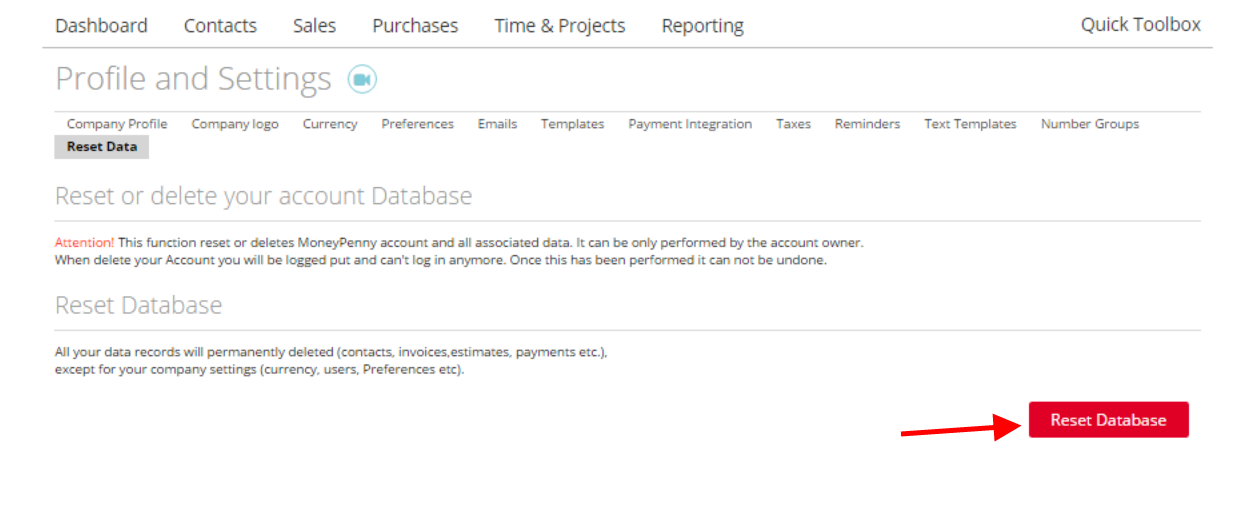 Confirm resetting by entering "RESET" to the input field and click "Permanently reset":

Now all the entries you created are permanently deleted, except the created staff members, items, tasks, units, and all the settings.
Note: settings will be saved except currencies' exchange rates (more about currencies here).