On zistemo you can reset your data, e.g. if you made a trail with test data and now you want to use zistemo with real data. To do so go to "Settings" -> "Reset Data",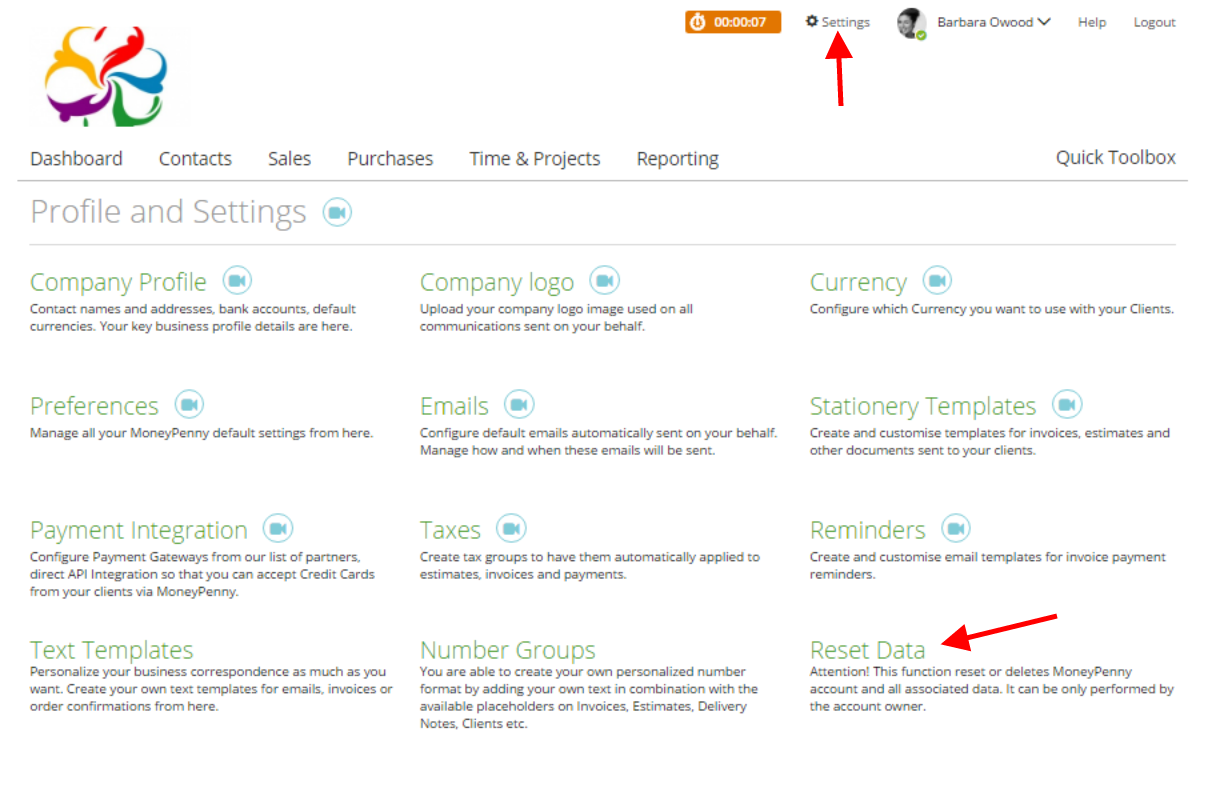 You'll see the overview what will be reseted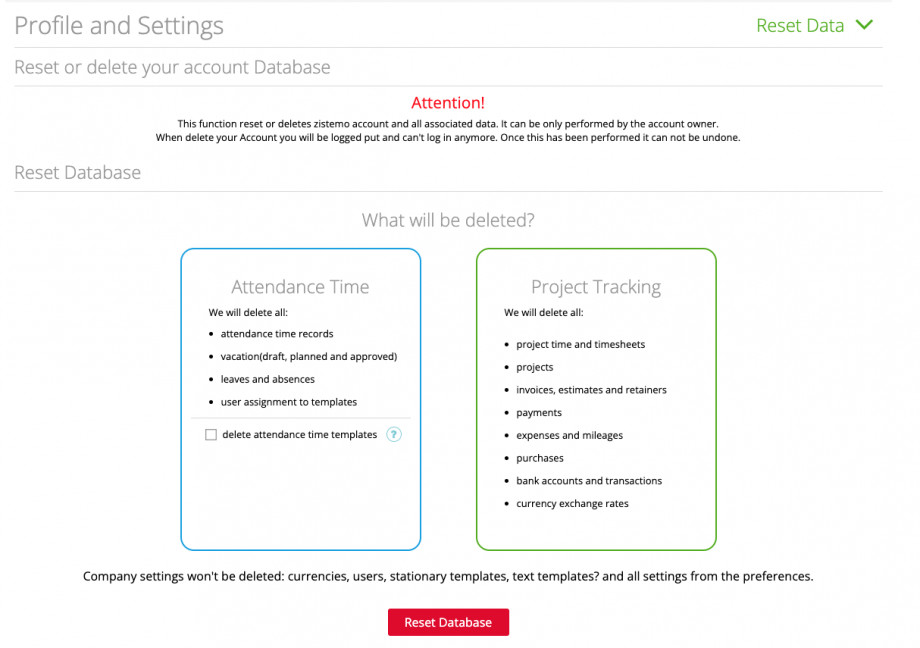 For the attendance time following data will be permanently deleted:
– all attendance time records
– all vacations (draft, planned and approved)
– all leaves and absences
– all user assignments to attendance time templates
Additionally, you can delete all attendance time templates. If you delete all templates, all users will be assigned after it to one default template.
For project tracking following data will be permanently deleted:
– project timesheets
– all projects
– all invoices, estimates and retainers
– all payments
– all expenses and mileages
– all bank accounts and transactions
– all currency exchange rates
Please note that the following data cannot be deleted by reseting your account:
– currencies
– items/tasks
– users
– stationary templates
– text templates
– all preferences
Confirm resetting by entering "RESET" to the input field and click "Permanently reset":