If some of your expenses are recurring, you shouldn't manually create them each time they occur. Here's how we're helping you save more time:
You can set up a Recurring Expense Profile and zistemo will automatically create recurring expenses with a certain frequency.
Just go to Purchases -> Expenses -> Recurring Expenses -> Create recurring expense


Or mark the check-box 'Make recurring' on the 'Create Expense' page.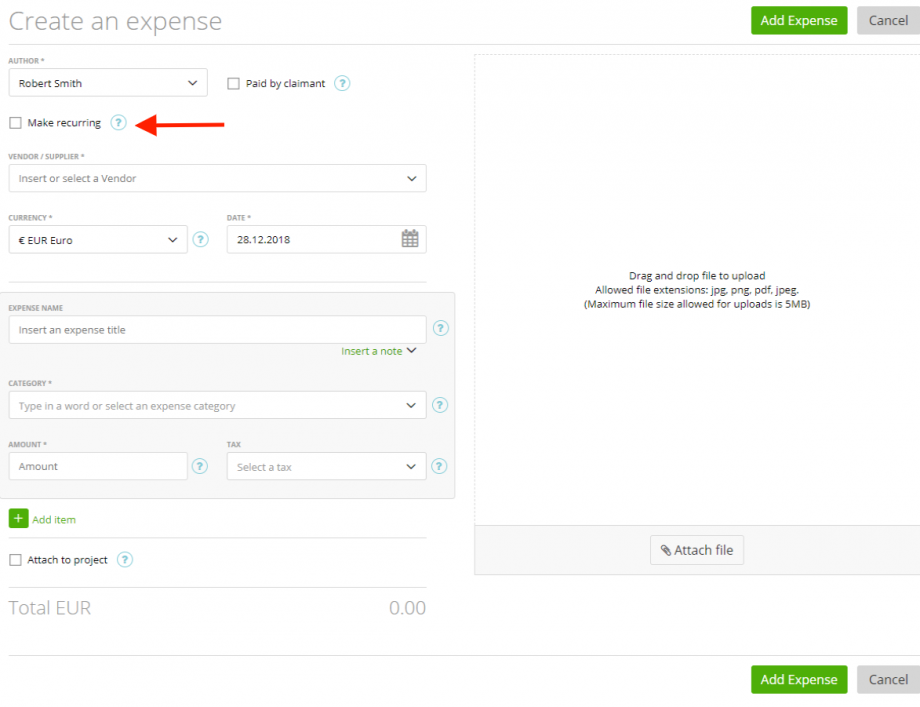 Here you will find the same fields as on the 'Expense' page. Just fill them and zistemo will use this info to create expenses.
The Recurring Expense Profile also has a settings block with fields such as 'start date', 'frequency' and 'how many'.
Only the date in this block will be taken into consideration, today's date will be ignored: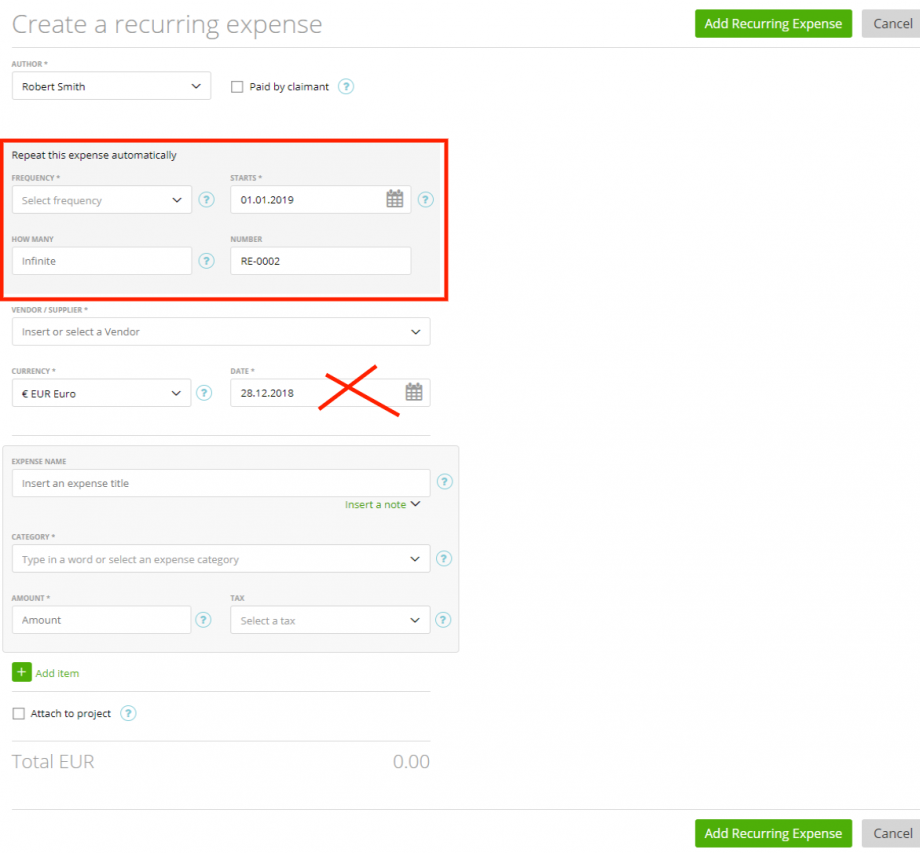 Frequency – choose how often an expense should be generated (see the screenshot above)
Start date – pick the date when the first expense should be created
How many – select how many expenses (how many times) should be generated automatically
Number – it's an internal information, namely the number of your Recurring Expense Profile.

Very important: in the Recurring Expenses tab you can only see the Recurring Expense Profiles used by zistemo to automatically create expenses. Once expenses are actually created, you can find them in your 'Expenses' tab.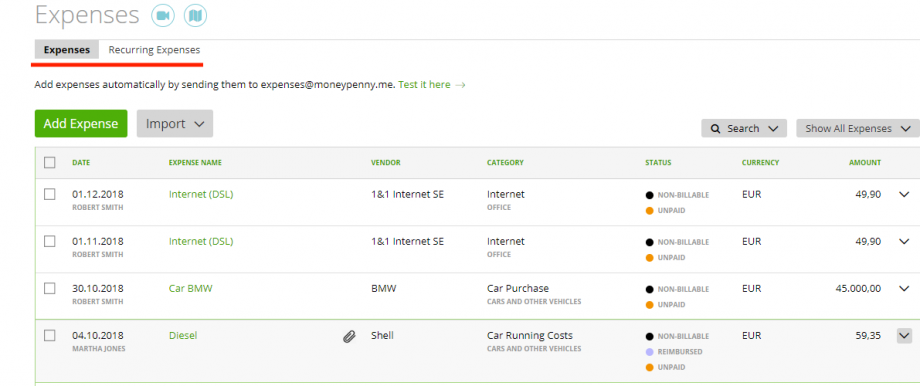 Rest of the fields are same as in the one-time expenses, you can also read about the expense statuses here