zistemo makes it easier for you to not only send invoices but also to receive them.
To get invoices through your zistemo account, your suppliers should also have their own zistemo accounts or you can invite them yourself.
First, you have to go to "Sales" -> "Invoices" -> "Received Invoices" -> click the "Invite others" link or the "Invite others" green button as shown below: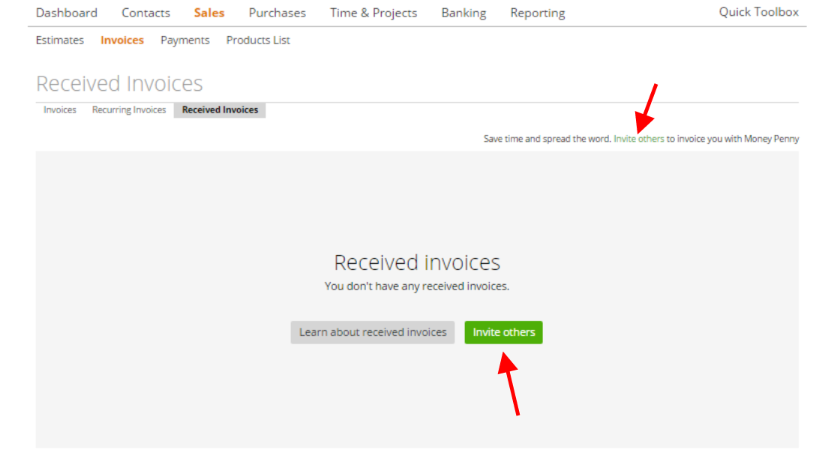 Now insert supplier's email address and even personalize the invitation message if you wish so. Click "Send":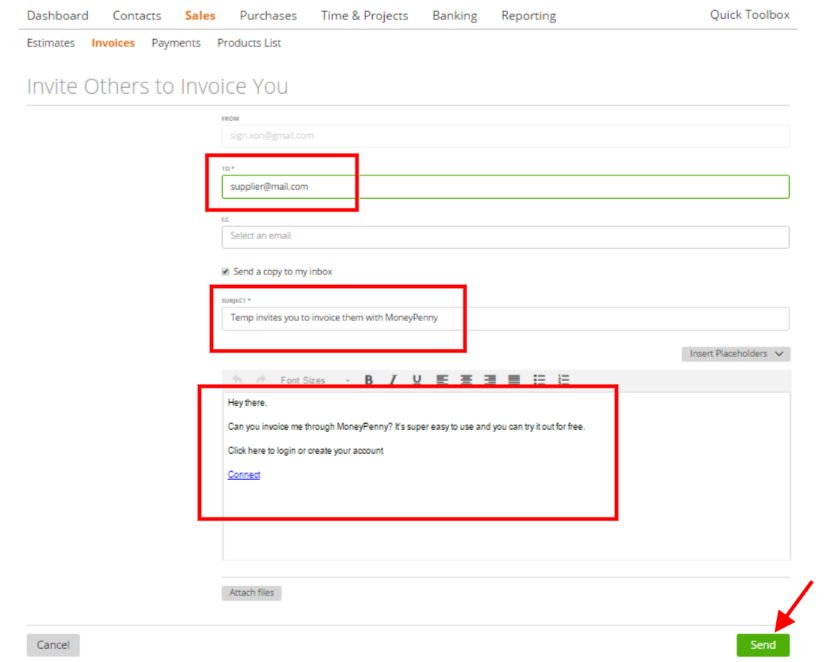 Next, your supplier should accept invitation through the email. Once this is step is completed, each invoice created and sent by this supplier will be displayed in your "Received Invoices" tab.
By the way, zistemo will also send you a monthly subscription invoice if you decide to choose a paid plan.

The "Received Invoices" displays a list of your received invoices. You can review each of them by clicking its link, as well as create an expense based on every invoice.

Note: If you are using only Attendance Time module, you can find Received Invoices under your user's profile menu: