Which settings are predefined?
When you register your account you will be asked to provide a company location. This location will determine which predefined settings are applied to your account.
These predefined settings are:
– VAT rates for your country
– Profile language
– Base currency
– Time zone
– Date format
– Time format
If you need to change any of these values after the registration, simply go to your zistemo account's "Settings".
Important:
1. Your base currency can only be changed once and it cannot be changed at all after you have raised your first invoice/estimate/expense/product/project.
2. Please keep in mind that you can only choose your country (company location) once, during the registration.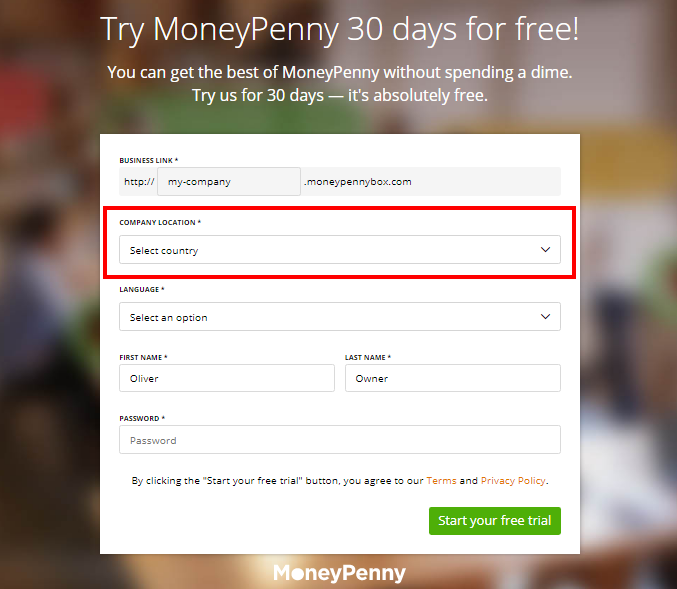 Afterward, you will not be able to change it: