What is the zistemo 'Payments Collected' report?
The zistemo Payments Collected is a quick and handy reporting tool which helps freelancers, startups and small businesses. Use the 'Payments Collected' to see how much money you have received from your clients.
Where can I find the 'Payments Collected'?
You can easily access it by going to: 'Reporting' -> 'Accounting Reports' and choose ''Payments Collected'.
Here you can customize, filter and organize data in many ways, for instance, you can group information by invoices, clients, payment methods, date or amount – just click on this green parameter in the table header.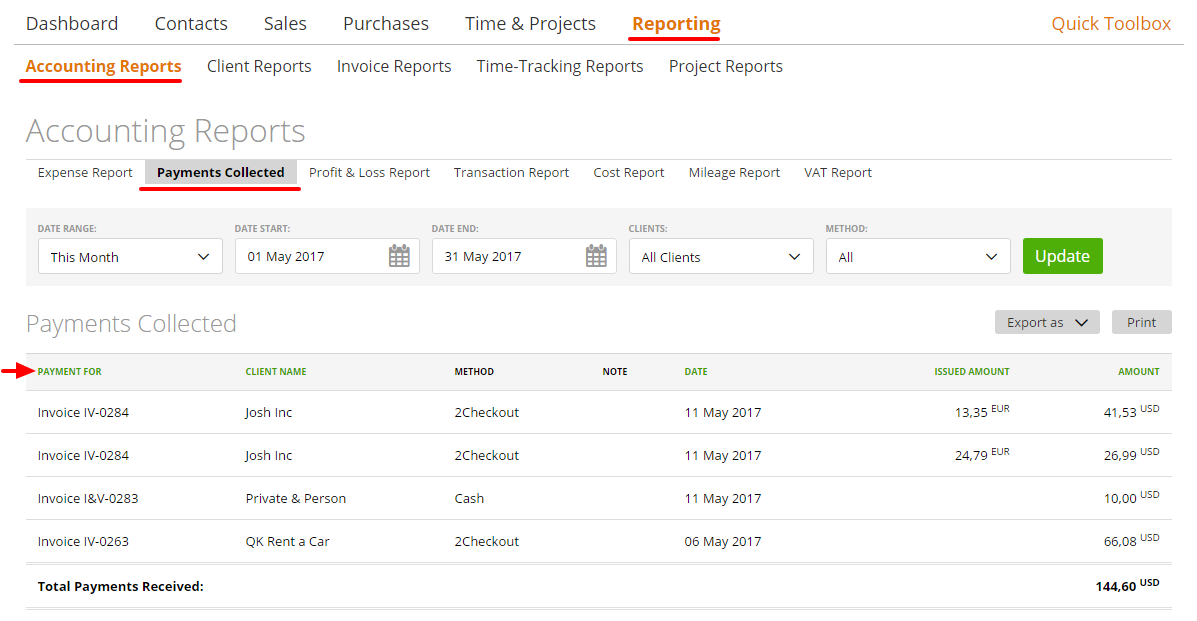 You can also filter information by date range, clients and payment methods.



If you want to print this report – simply do it by clicking the 'Print' button or export it to PDF, CSV or Excel file by clicking 'Export as'.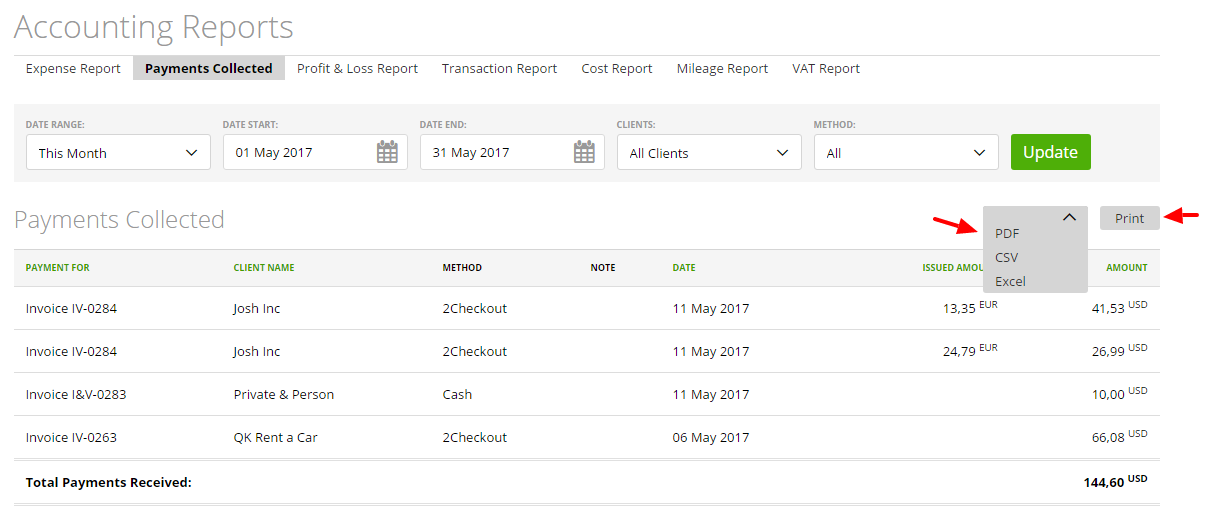 zistemo Payments Collected helps you:
Monitor and analyze received payments;
Save time and skip the manual creation of payments collected reports;
Organize budget information;
Automate payments reporting;
Gain quick access to business intelligence & enterprise-wide data reporting;
Significantly reduce the risk of error throughout the reporting process.