Automatic Reminders
Manual Reminders

zistemo helps you get paid faster by enabling you to set up Payment reminders which will be sent to your client if the related invoice is overdue. This can be done either automatically or manually.
Automatic Reminders
To customize auto-reminders, go to Settings -> Reminders.  Here you can see 3 types of reminders: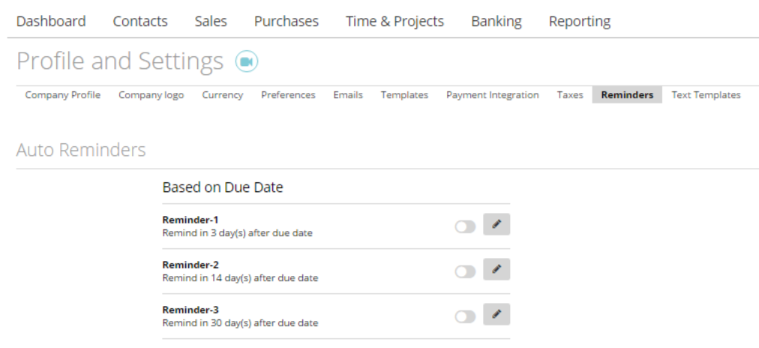 By default, these reminders are customized for 3 days, 14 days and 30 days after invoice due dates. They are switched off by default, so in order to switch them on, simply click on the related button: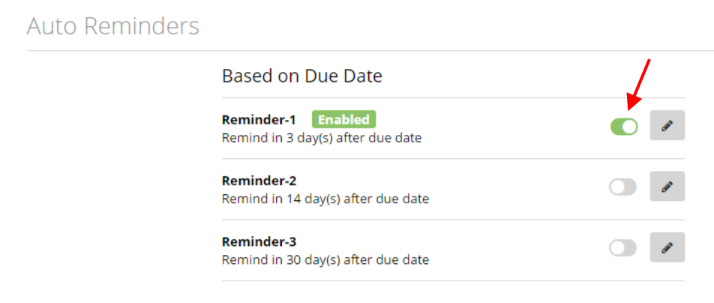 To change the number of days (when a reminder should be sent) as well as the text of the accompanying email, click on the edit (pencil) button and change the email content as you wish.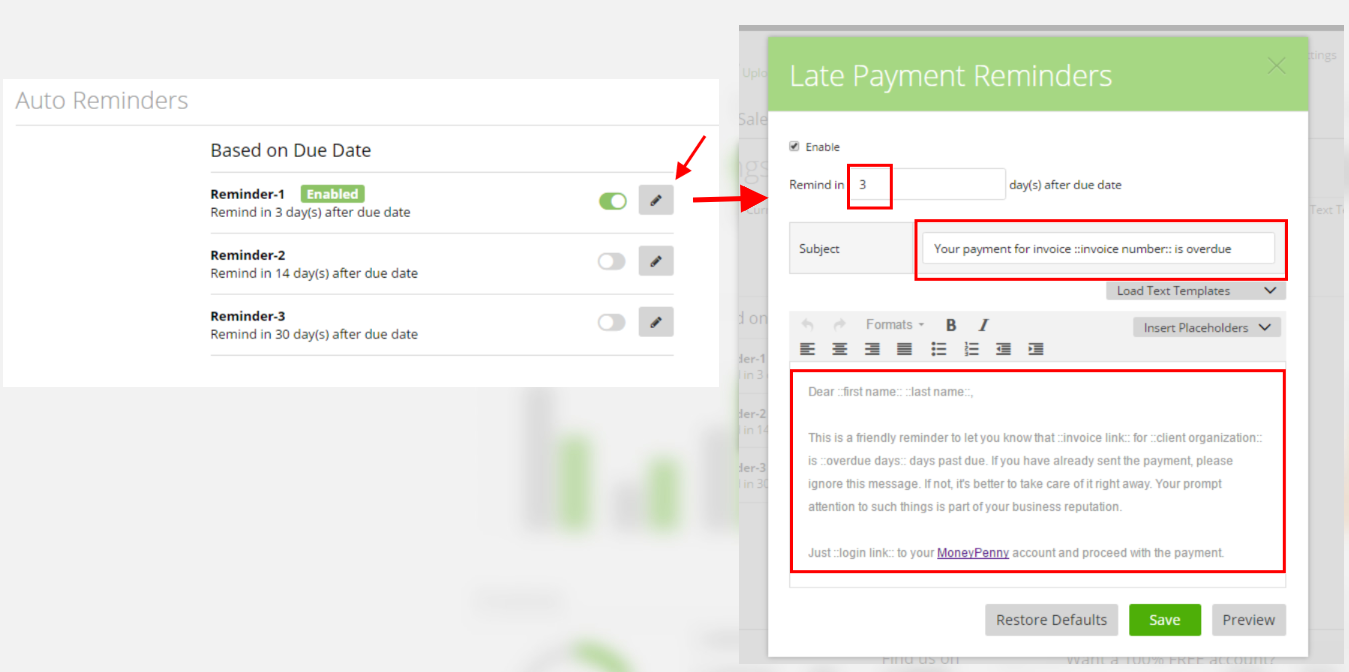 In the print screen above, for instance, this reminder will be sent to clients automatically if related invoices are 3 days overdue (on the third day after the due date).
Important: Even if you don't set automatic reminders to be sent out to your clients, zistemo will always send you an email reminder about the late payments.
The Automatic Reminders will always come (as sender) from the account owner.
Manual Reminders
You can send payment reminder manually for any invoices (except invoices with status "Draft" and "Paid").
To do so, go to invoices list -> click on the drop-down menu at the end of the row of needed invoice -> click "Send Reminder"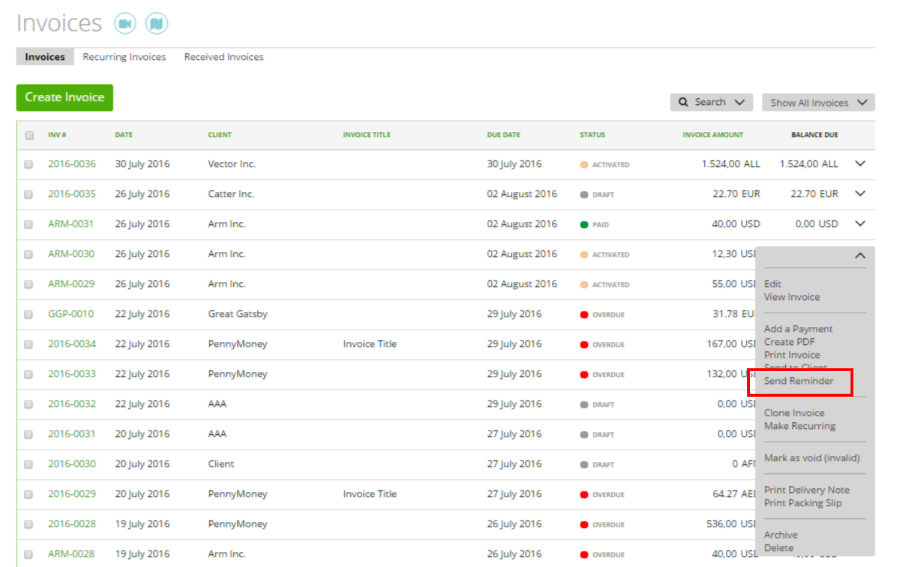 Then email preview will open. Here you can change the text or "load an other text template" of the reminder and click 'Send' to send it to your client.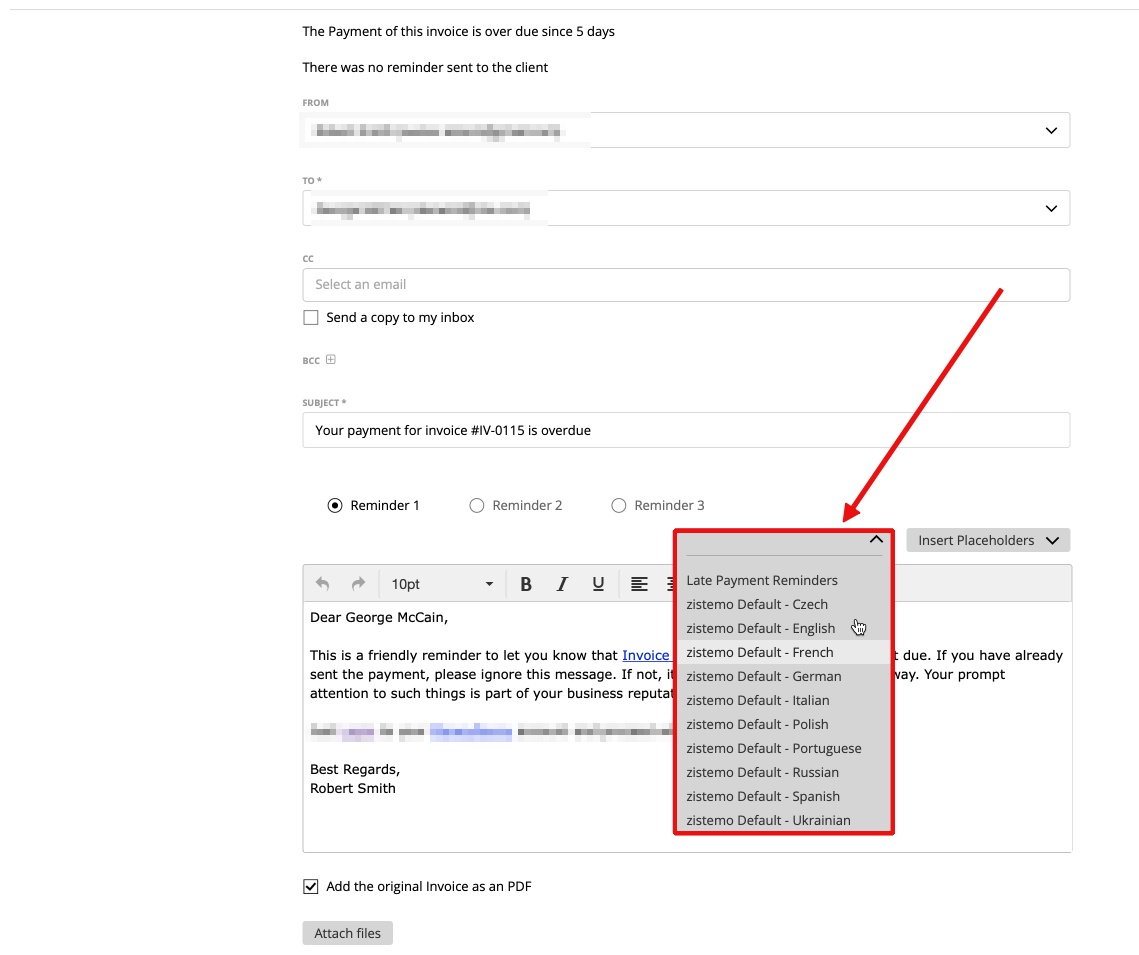 The "reminder text templates" you can edit in "text templates:



More infos you can find also HERE
By clicking on the text template you can edit the different languages by opening them via dropdown: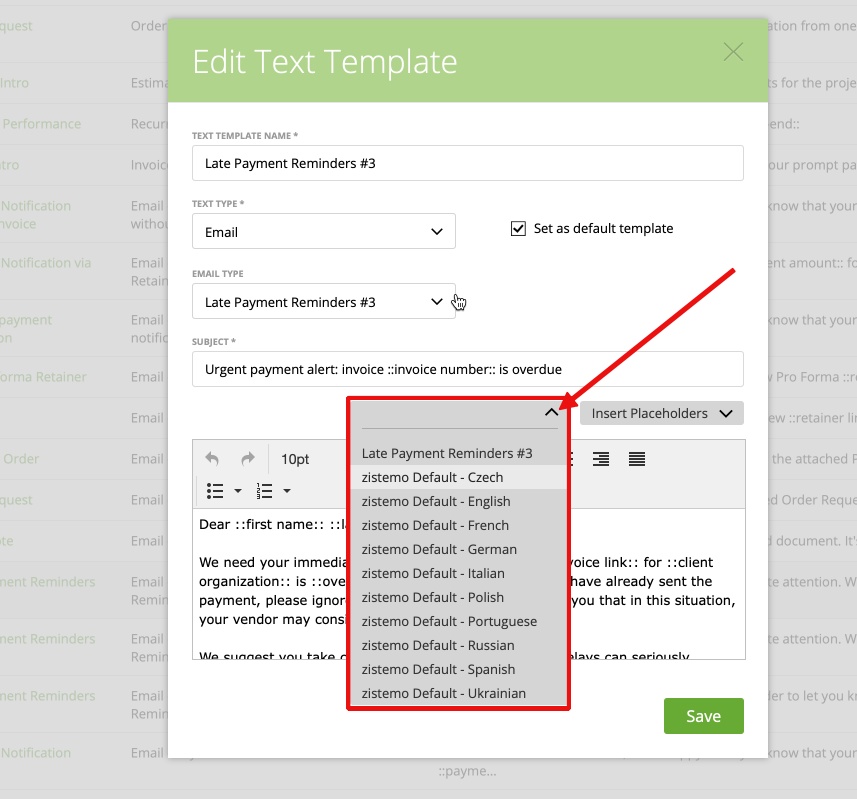 The Manual Reminder will send from the current user or the account owner. Depends which (send/from) Email you choose.
Payment reminder notification to the account owner
If all your automatic reminders are switched off, then you (as account owner) will receive a notification about overdue invoices by email.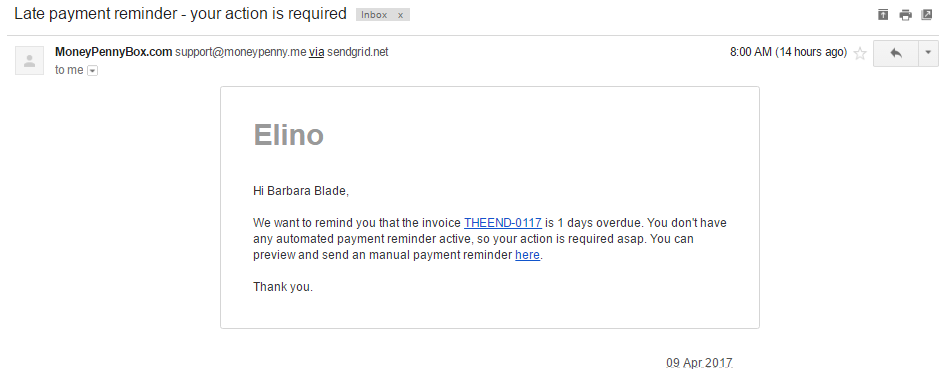 Note: you will receive the email notifications on the days when reminders should be sent to clients (if these reminders are switched on):

If a reminder was sent (either automatic or manual reminder), then this information will be shown on the invoice grid: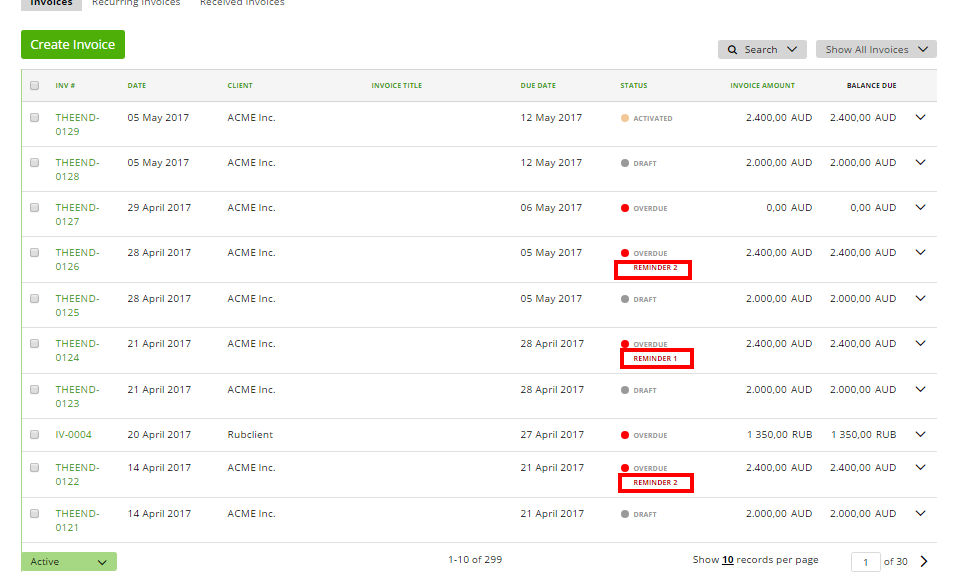 Here you will see which type of reminder was sent the last time (reminder 1 or 2 or 3).
Also, you can review the reminders history on the Send Reminder page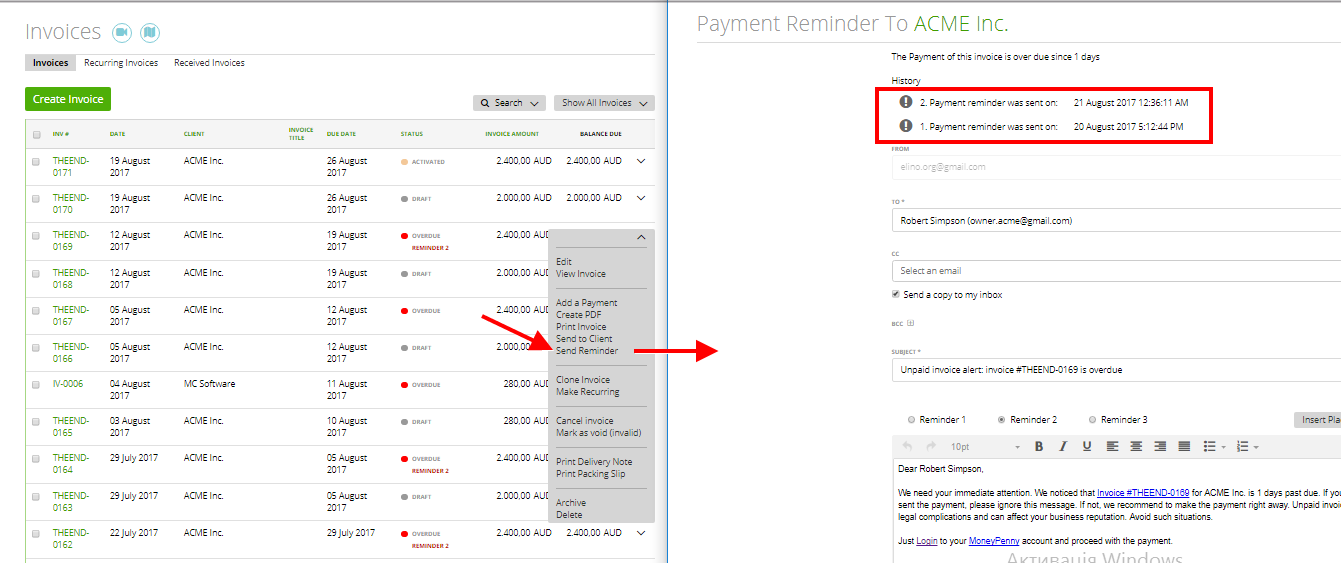 or on the Invoice Preview page: