We've made it very simple for you to import product items into your zistemo account as a CSV file. Simply go to "Sales" -> "Products List" -> "My Items" and click the "Import" button. You can view and download a sample file HERE

Note: You can also import items through My Menu -> Import -> choose 'Import Items' from the drop-down menu.
Here, you can download an example of how this file should look like: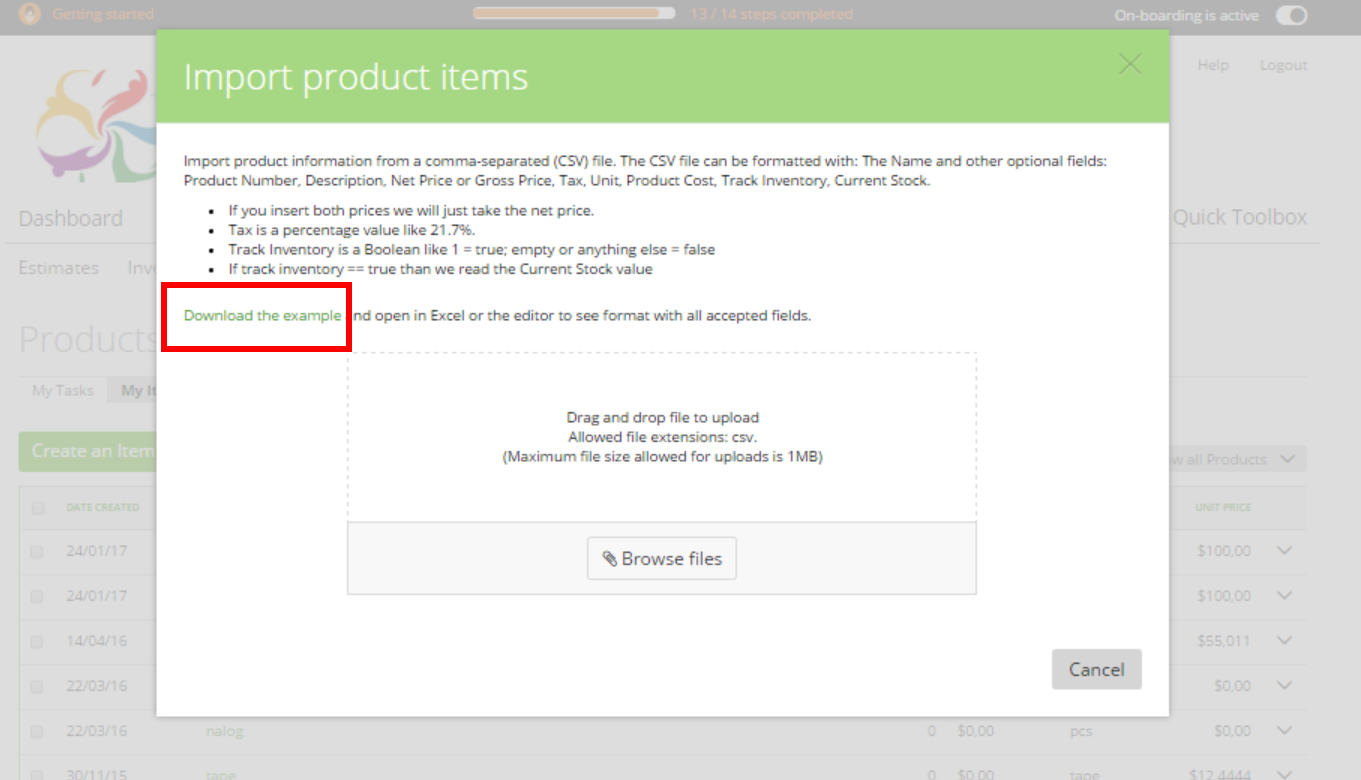 Next, click "Browse files" and choose the CSV file with the items from your computer.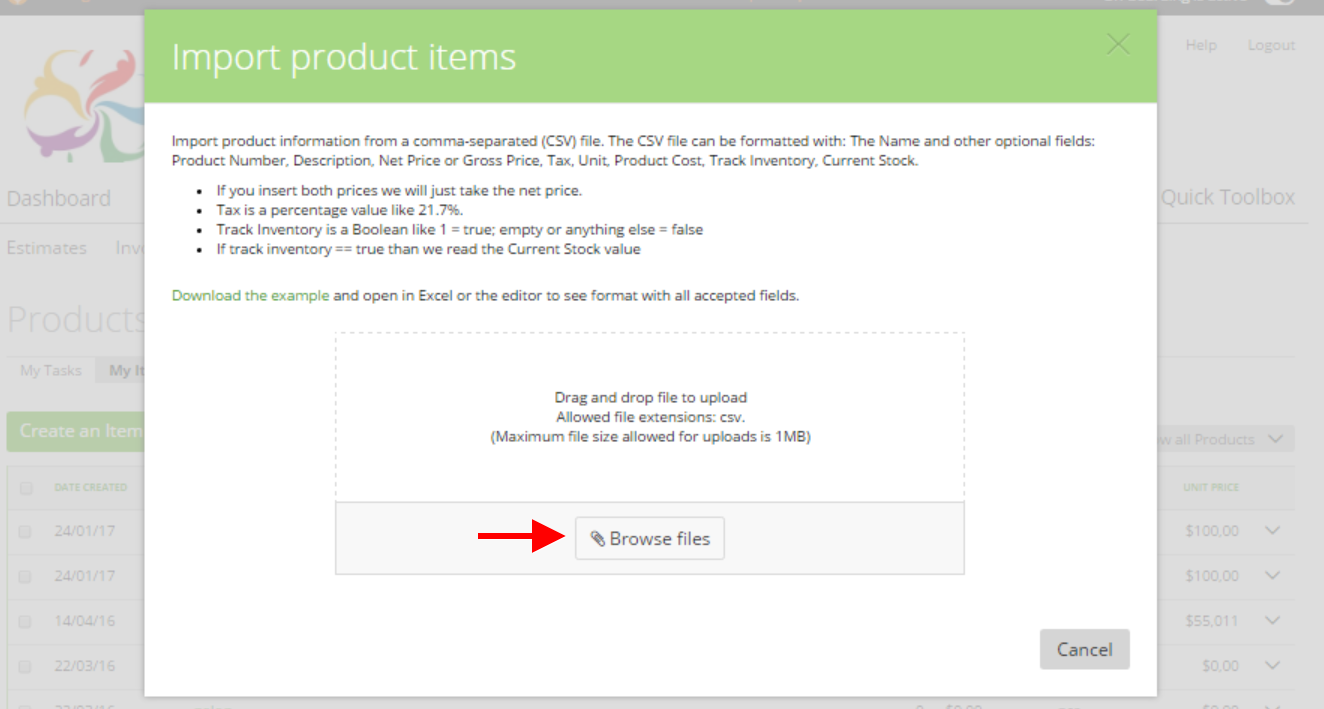 On the next step, you will see a preview of the items which will be imported. The good news is that if some rows in the.CSV have errors, you will be able to download the "error file", correct them and then import again.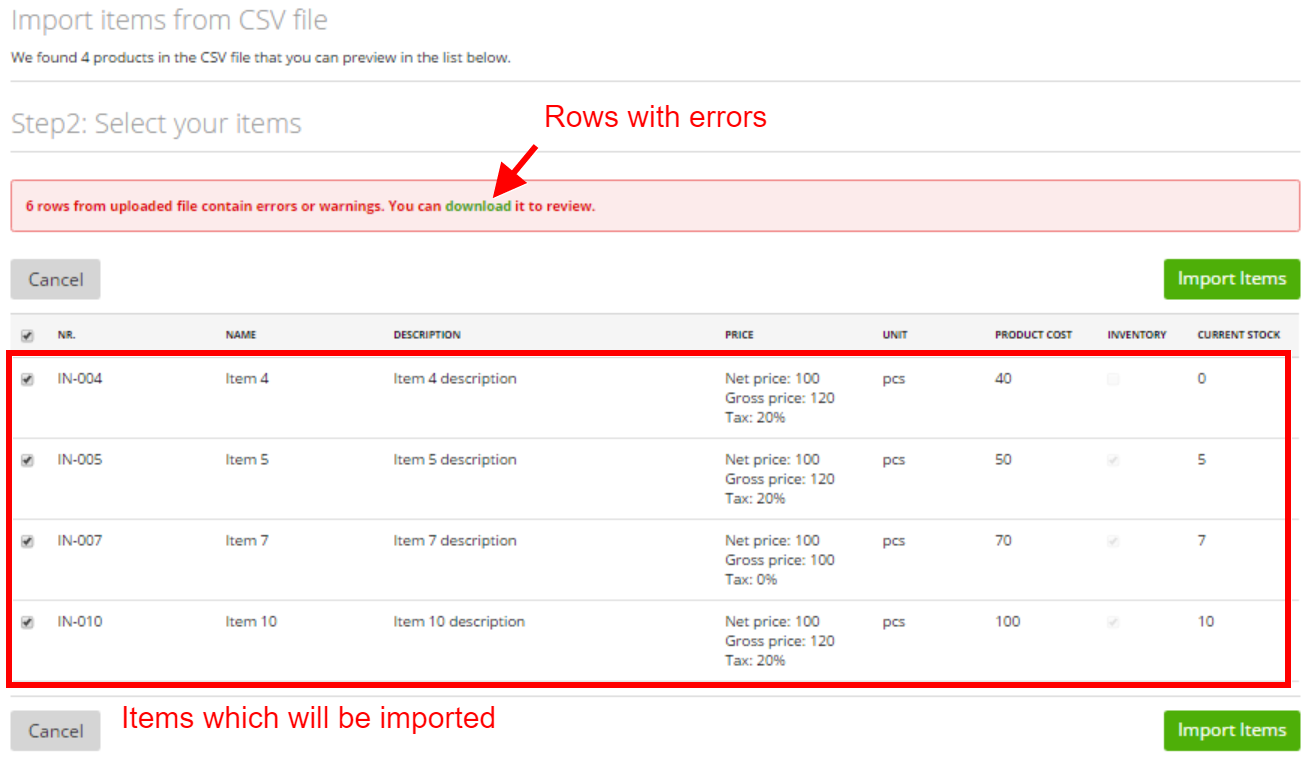 Click on the "Import Items" and you'll see how new rows will appear in your items list: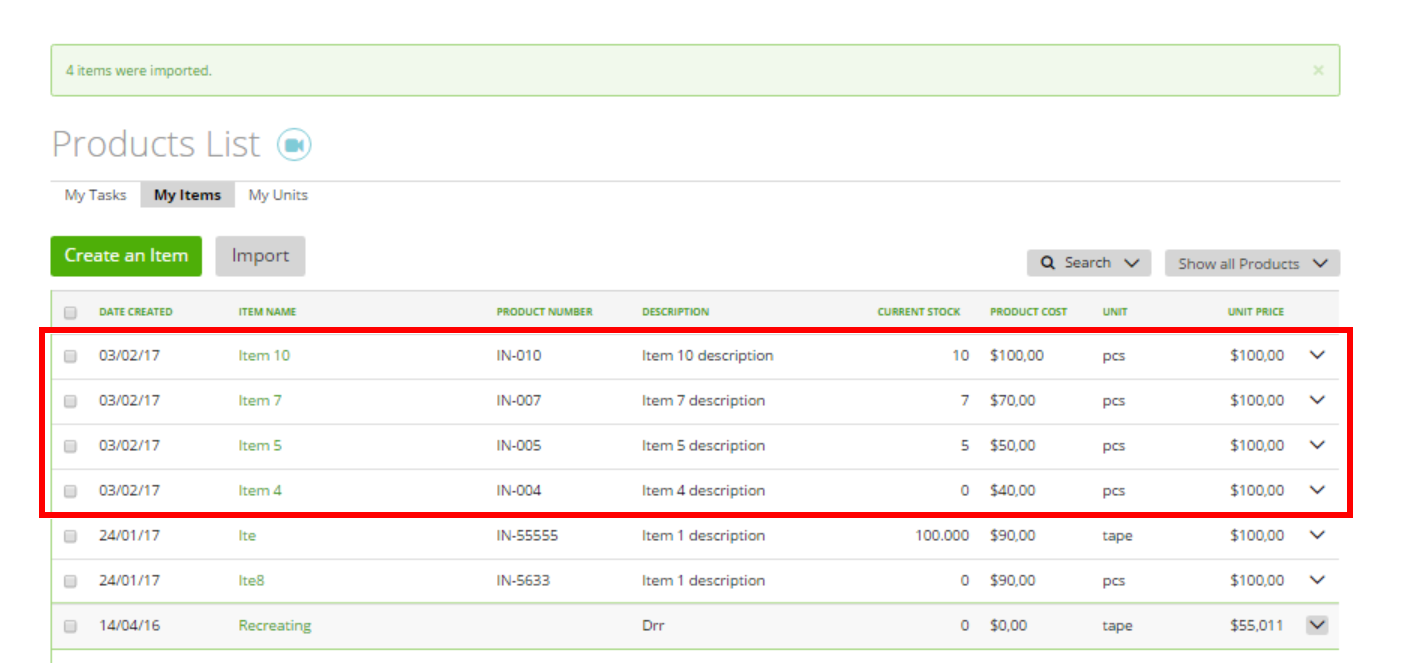 Note: Please use "UFT-8" for encoding