In zistemo you can send and print invoices, as well as estimates with your own stamp or signature. This will increase the authenticity while enhancing the professional look of your documents.
To attach a stamp or a signature to any invoices/estimates, first, you have to create a template with this stamp (signature). To do so, go to "Settings" -> "Stationery Templates" –> choose one template and click 'Copy'.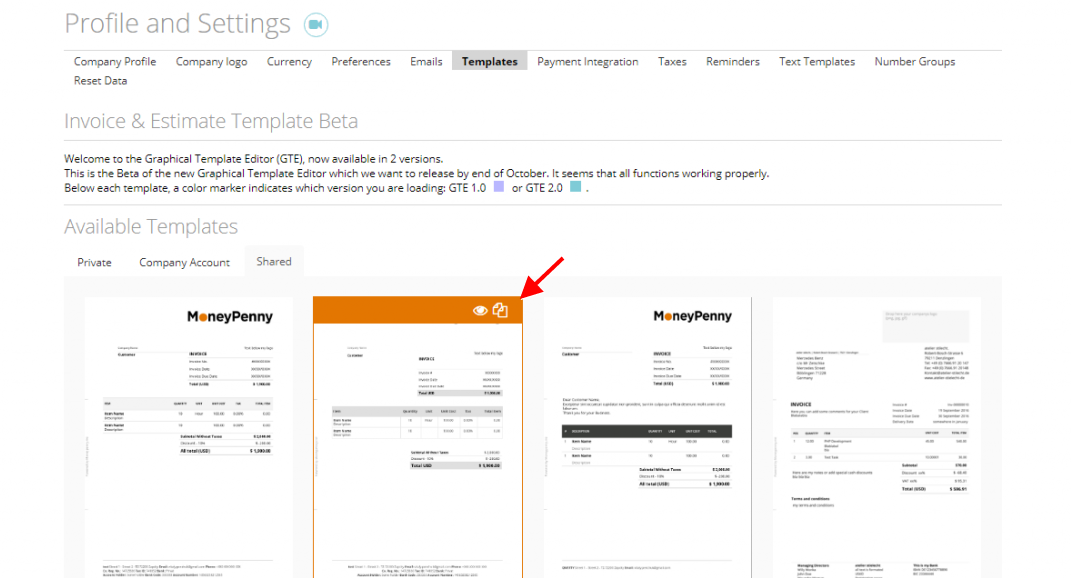 Now you can create a new template with a stamp (signature). The image file has to be attached in the "Signature" block (just move it on the template):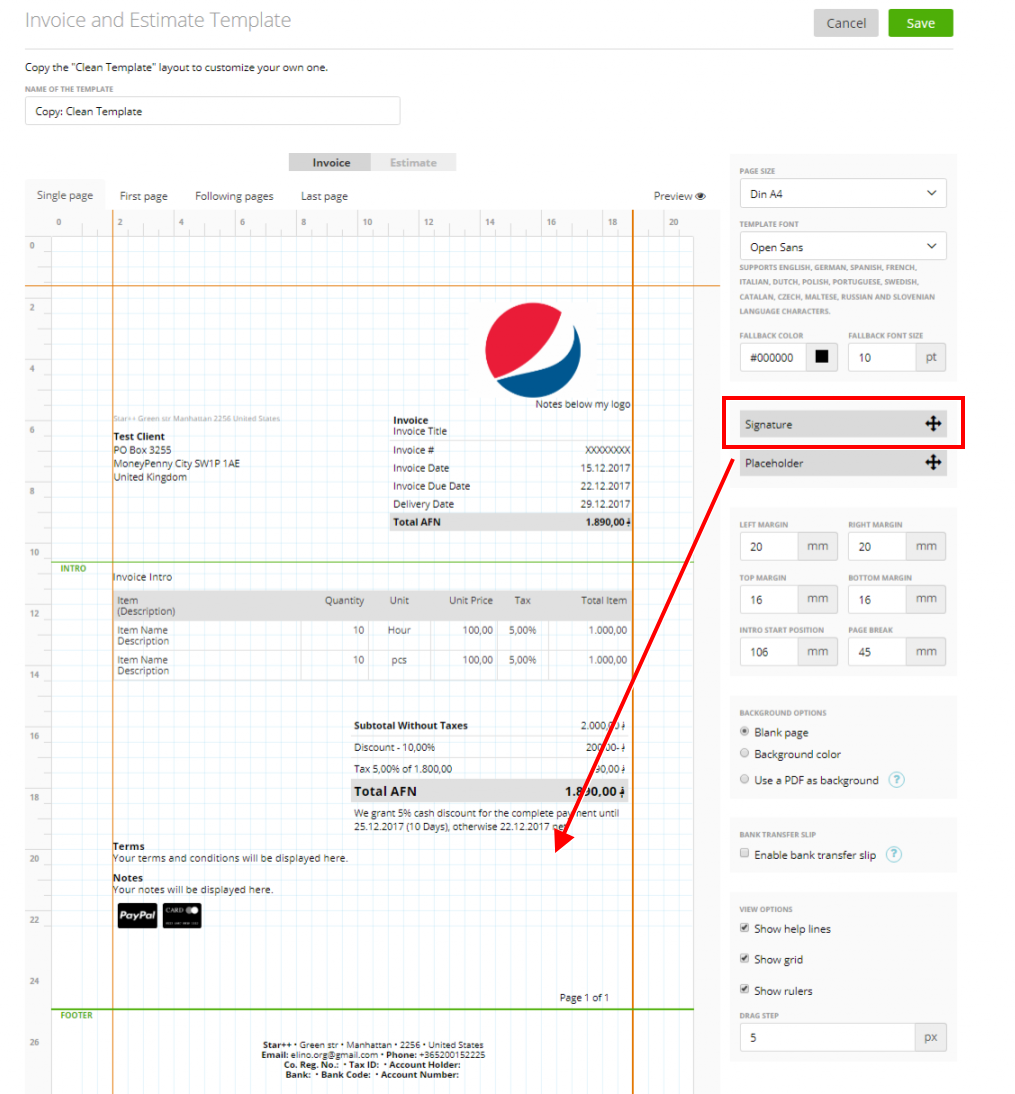 Click on the "pencil (edit)" button to upload signature/stamp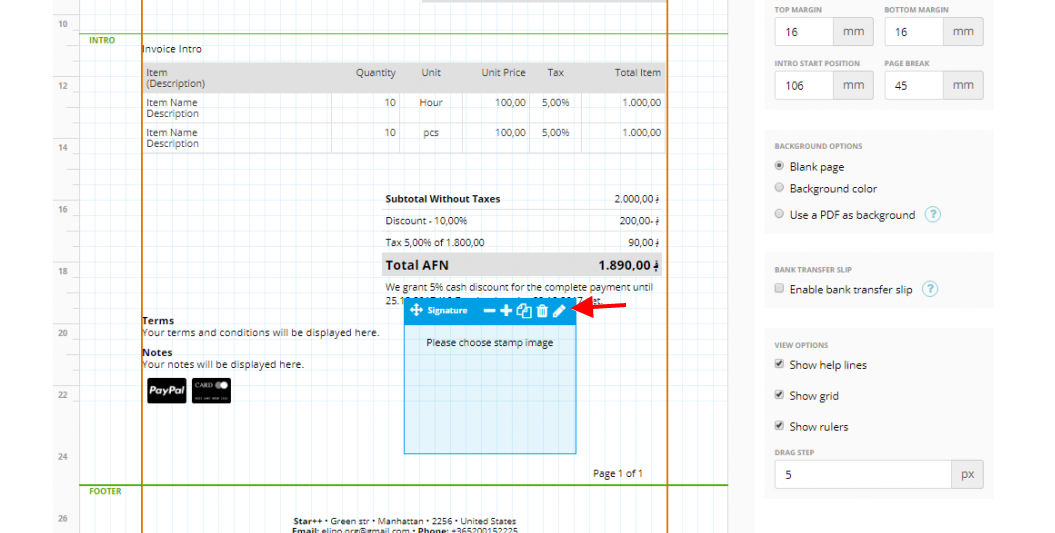 Click on 'Attach file' to attach a signature/stamp and click 'Save'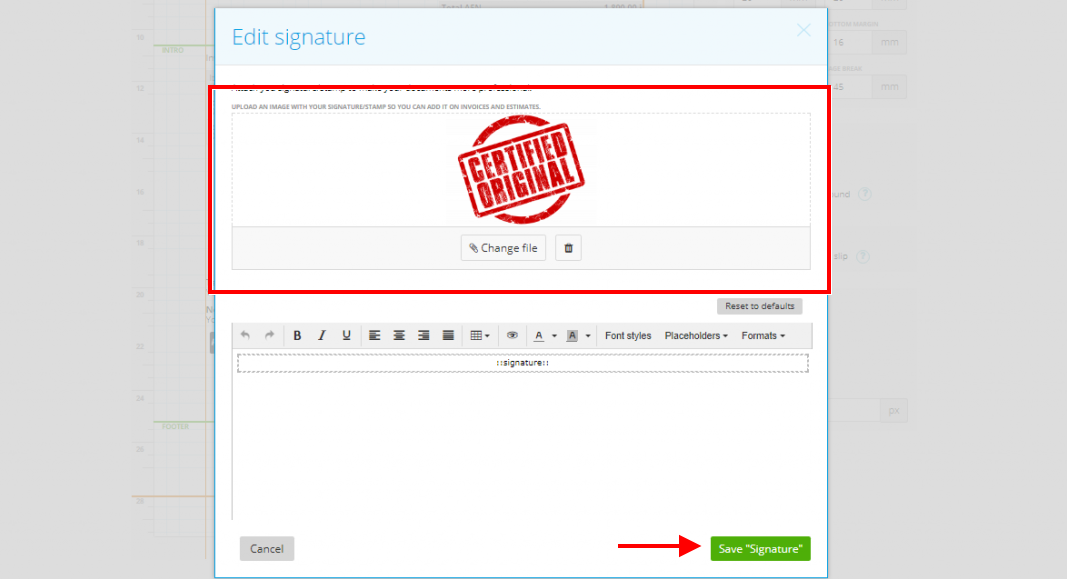 If you're happy with the result, save the template.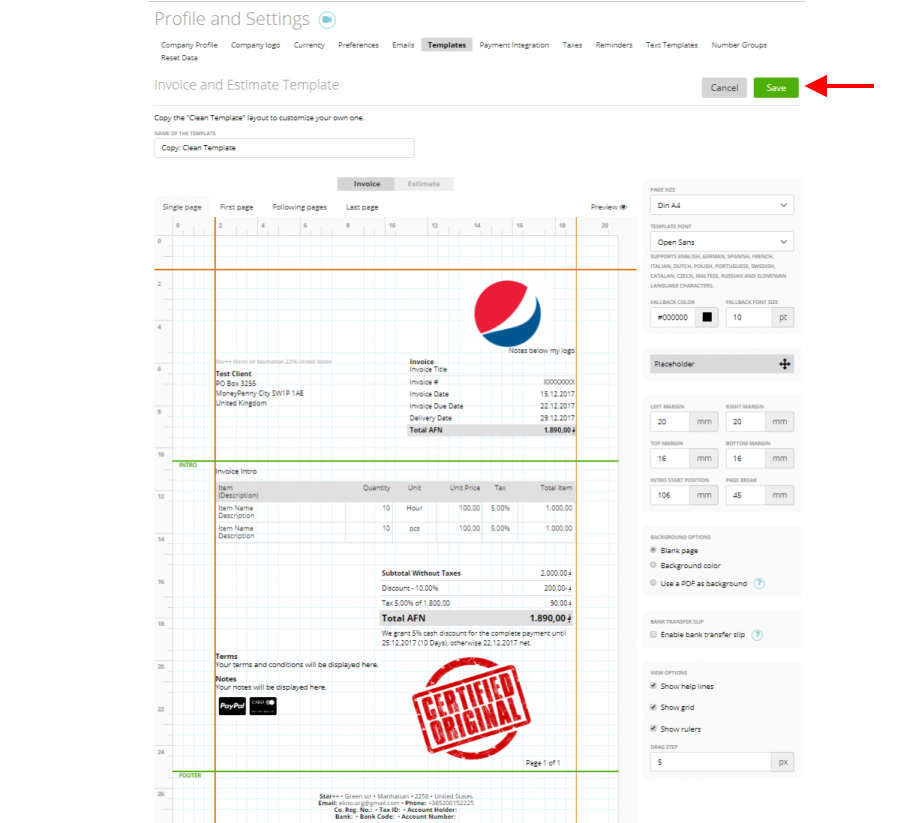 To use this template for your invoices/estimates, choose it on the invoice/estimate preview.