We are happy to present you a new role called HR Admin. An HR Admin can manage your staff members and teams, and can also create/read/update/delete members – except the account owner role.
So if you'd like to assign someone an HR Admin Role, go to Contacts -> Staff -> Pick the Staff Member you need: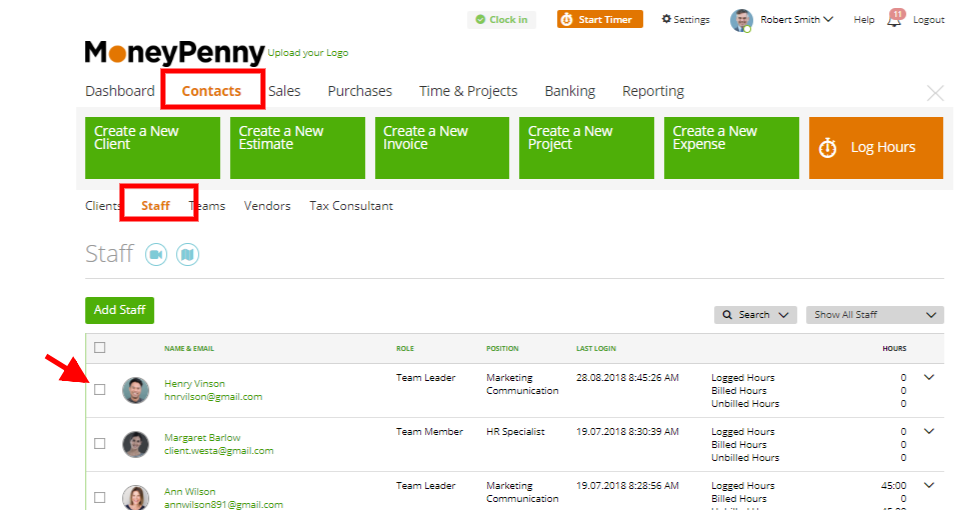 In the Staff Details' area choose the HR Team from the drop-down, and HR Admin under the role. Don't forget to press save: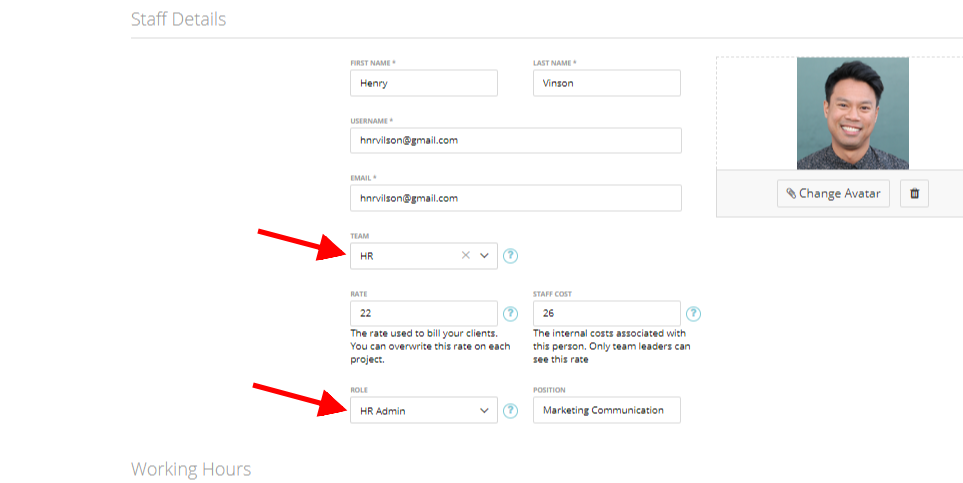 This is how the Dashboard will look like for your HR Admin: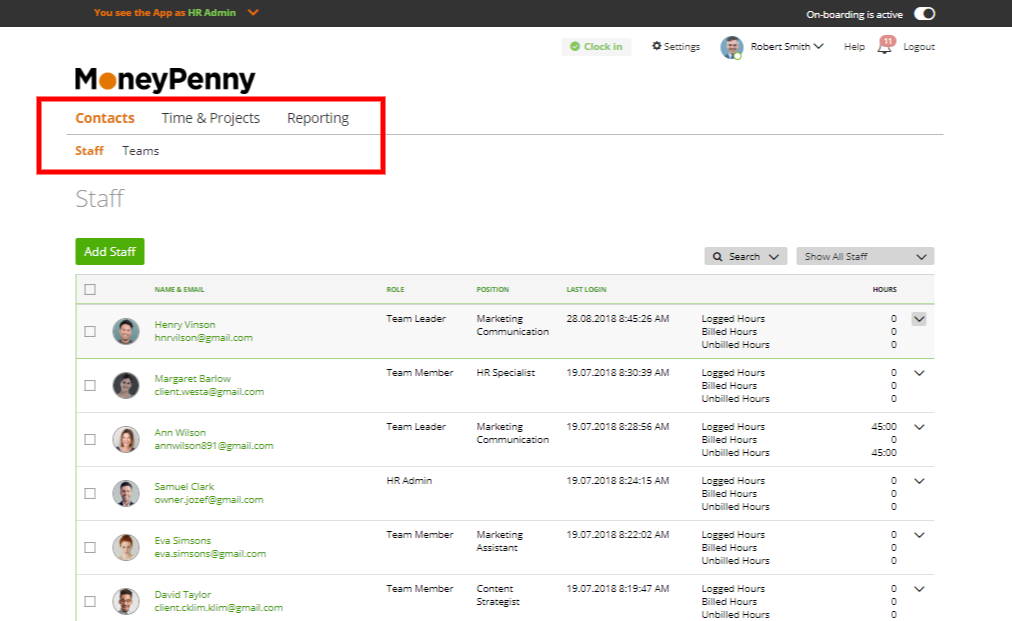 The HR Admin can work with the Attendance options, is able to create/read/update/delete and can assign the attendance templates to the staff/team. An HR Admin also has to view access only to the following Attendance reports: the Absence Report and the Attendance Report.
Note: The HR Admin cannot track the time and he can't be assigned to any projects.
More specific details about the HR Admin Role you can read here.