Who is a client? How do I invite the client?
A client is an external user role on zistemo which has limited access to your admin account.
You can invite your customers as the clients so they will be able to view their invoices and estimates and pay them online.
To invite the clients to your company account go to, Contacts ➝  Clients ➝ Add a Client ➝ enter data, click 'Invite contact', assign a password and click 'Save Client'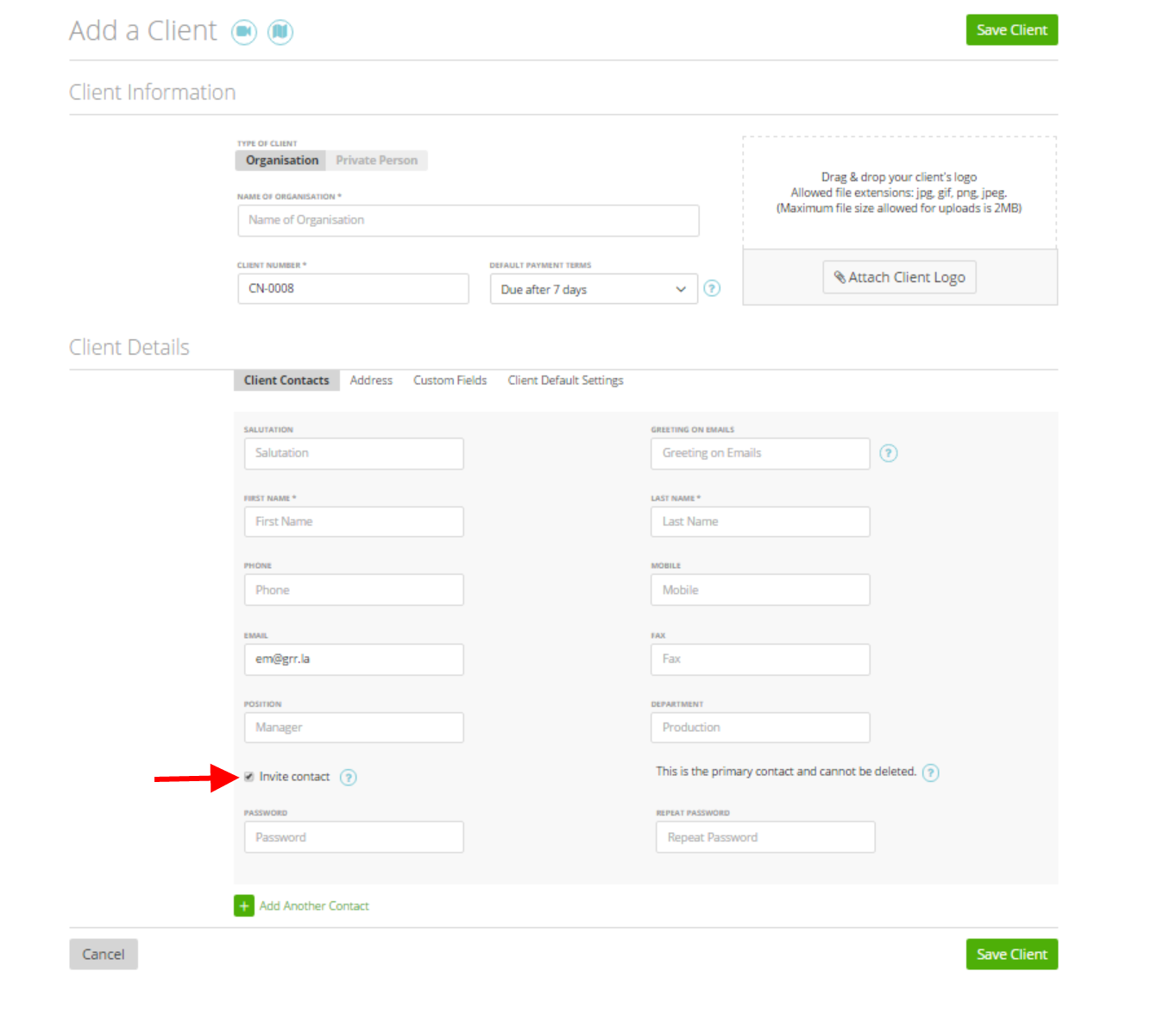 After clicking 'Save Client' the client will receive an e-mail invitation to their profile.
To delete clients go to, Contacts ➝ Clients ➝ check the box that refers to a client and click 'Delete'

The client will be moved to the list containing deleted clients.

All deleted clients (clients from this list) will not be able to log in to your account.
Access
A Client has access to:
Dashboard
–  He can see his own Client's Dashboard with the related information;
Sales
– Estimates – the client can see, print, create PDF, send a copy and approve related Estimates, also can comment/reply to them;
– Invoices – the client can see, print, create PDFs; can pay online through PayPal or by credit card (if it is allowed by the Account Owner), also can comment/reply to invoices;
– Payments – can see related payments.
Profile Settings
–  The client can see and update his own profile settings.
Reporting
– The client has access to his Account Statements.