In the Estimates Report you are able to see when, to whom and with which amount you sent/created estimates.
How to reach the report?
Simply follow the steps: Reporting -> Client Reports -> Estimates
Settings and customizing the report
First of all choose your preferred date range: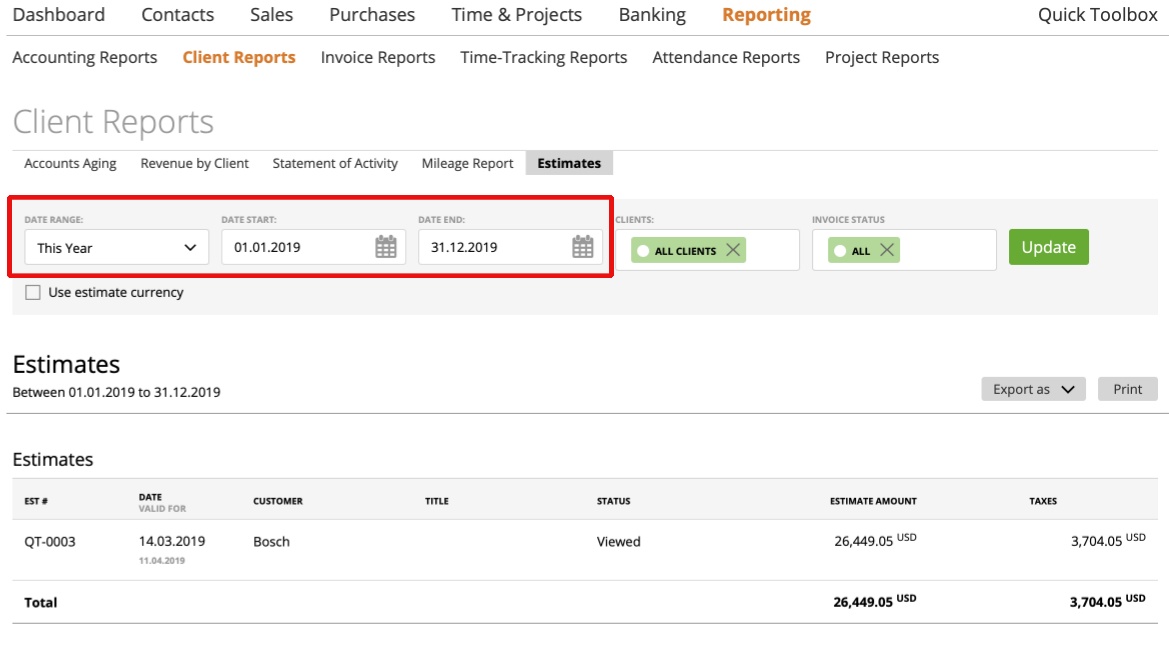 You can also sort after client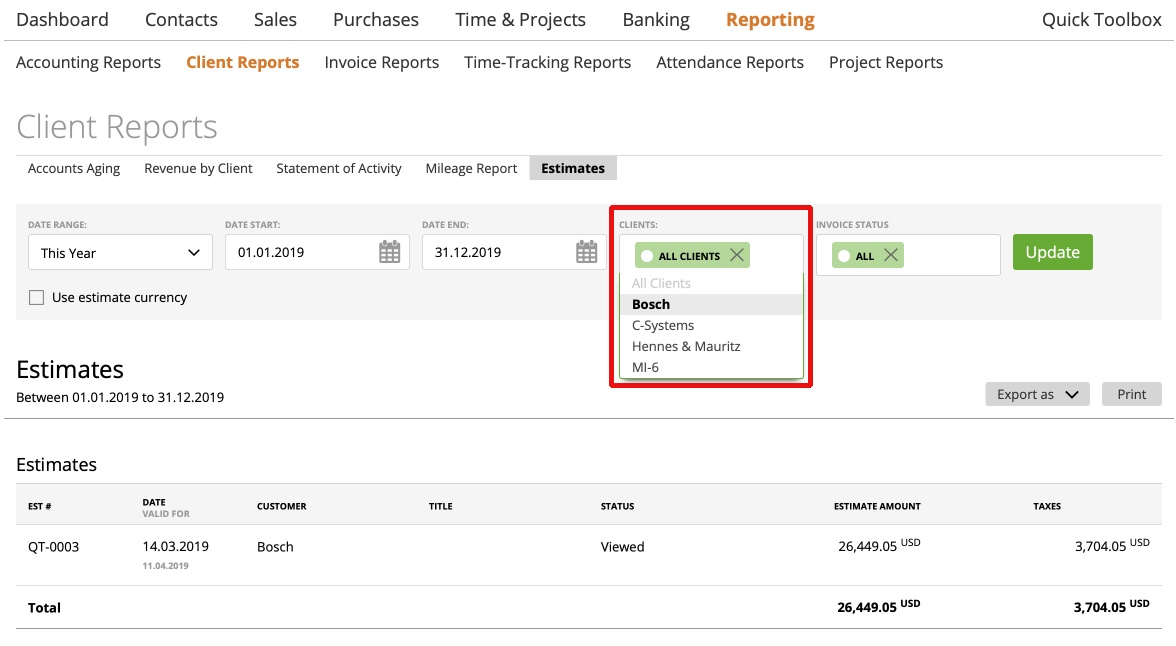 Furthermore you have the ability to sort for an specific estimate status and also if the estimate is expired:

You can mark this option, if you want to use the estimate currency – in the currency you created the estimate: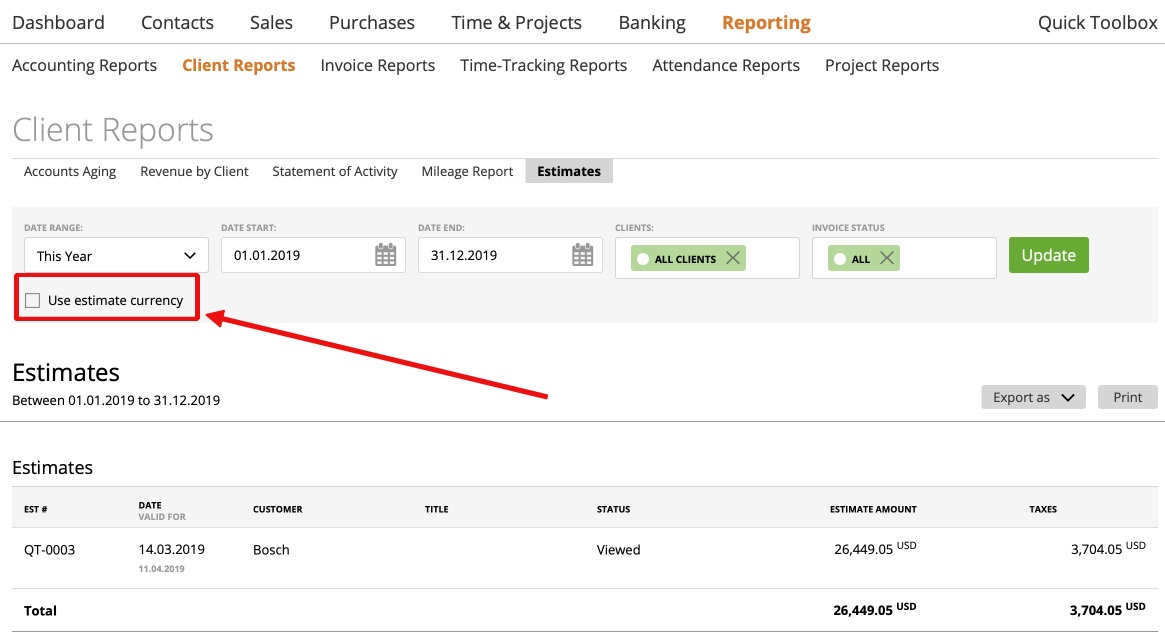 In the Estimates Report, you see following details:
Est# -> Estimate Number
Date -> The Date when you created the Estimate
Customer -> The Customer related to the Estimate
Title -> The title of the Estimate
Status -> The Status of the Estimate (for example: viewed)
Estimate Amount
Taxes -> Taxes which are included in the Estimate Amount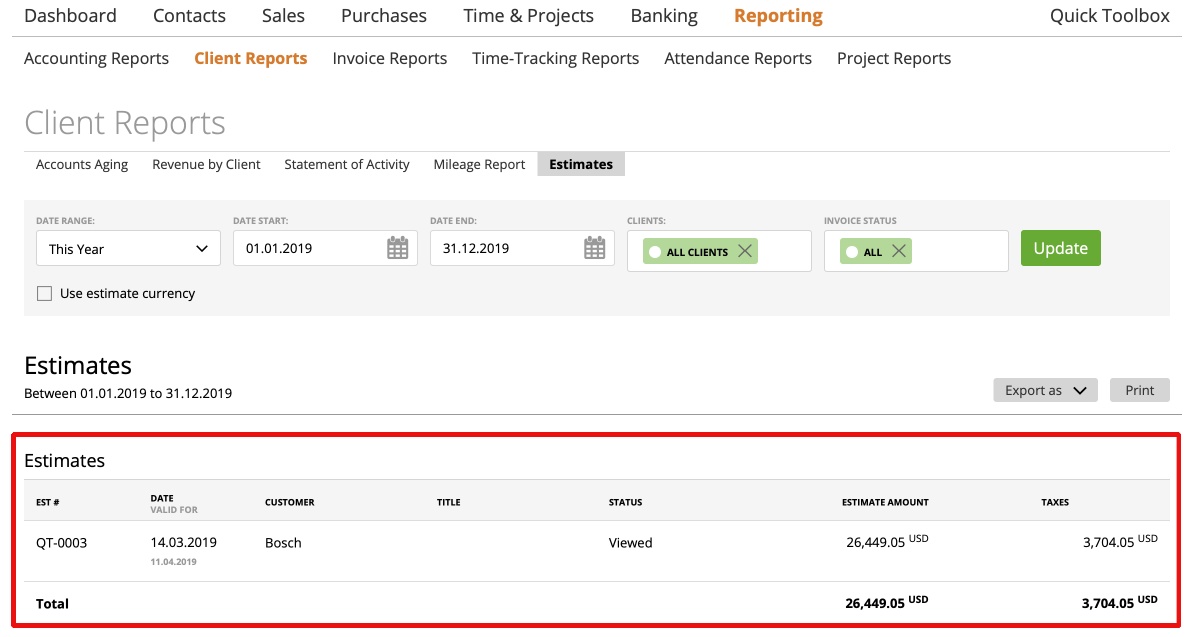 Furthermore, you can export or print your Estimates Report by clicking the related button: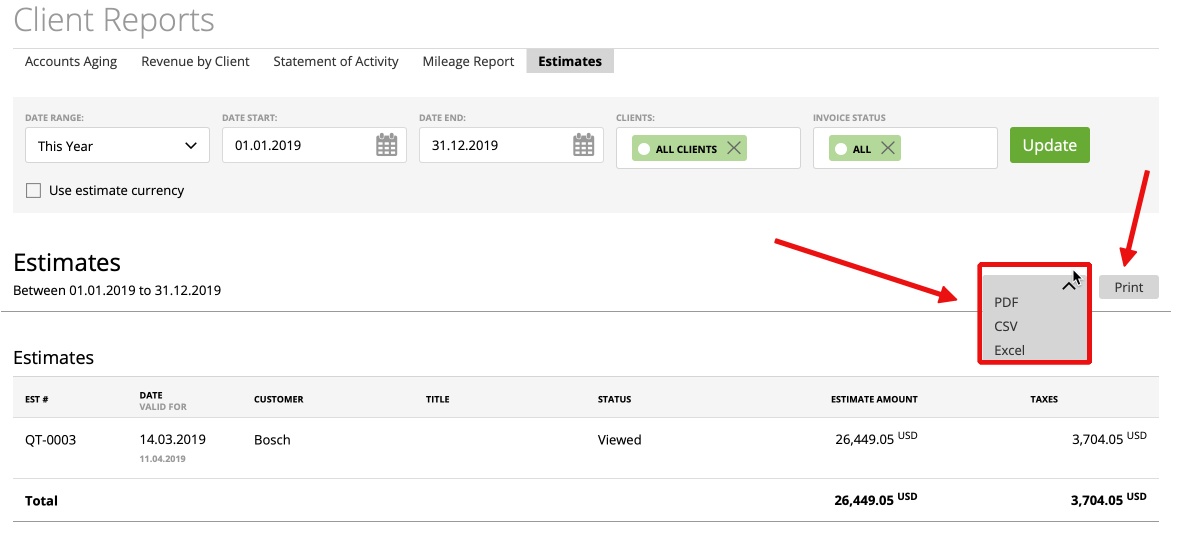 Enjoy!