You can simply delete the time records on the Time Tracking page by just the clicking cross button on the time entry line: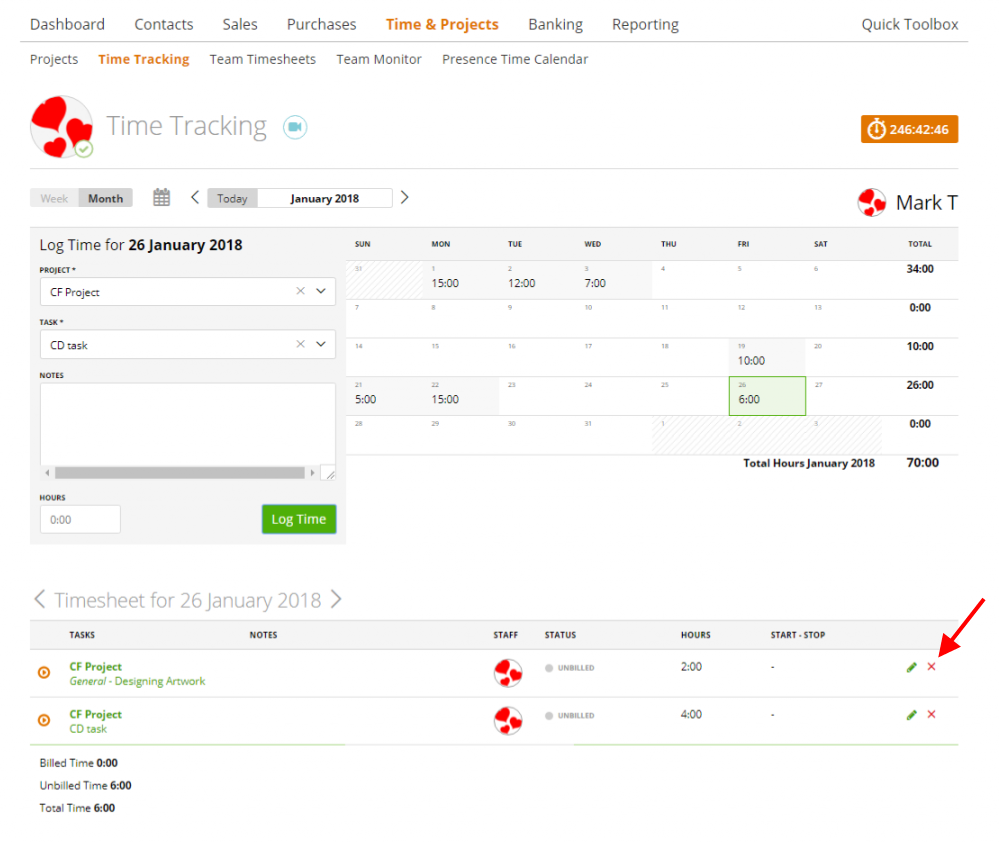 BUT always keep in mind that you can delete a time entry ONLY if the status is Non-billable or Unbilled (in other words – not invoiced, not included to the invoice (more details here: how to invoice time entries).
If the time entry status is Billed, Partial or Paid, it means that it's already included in the invoice and the cross button is not available:

So in this case, FIRST, you should delete the time entry from the invoice where it was used (on the edit invoice page):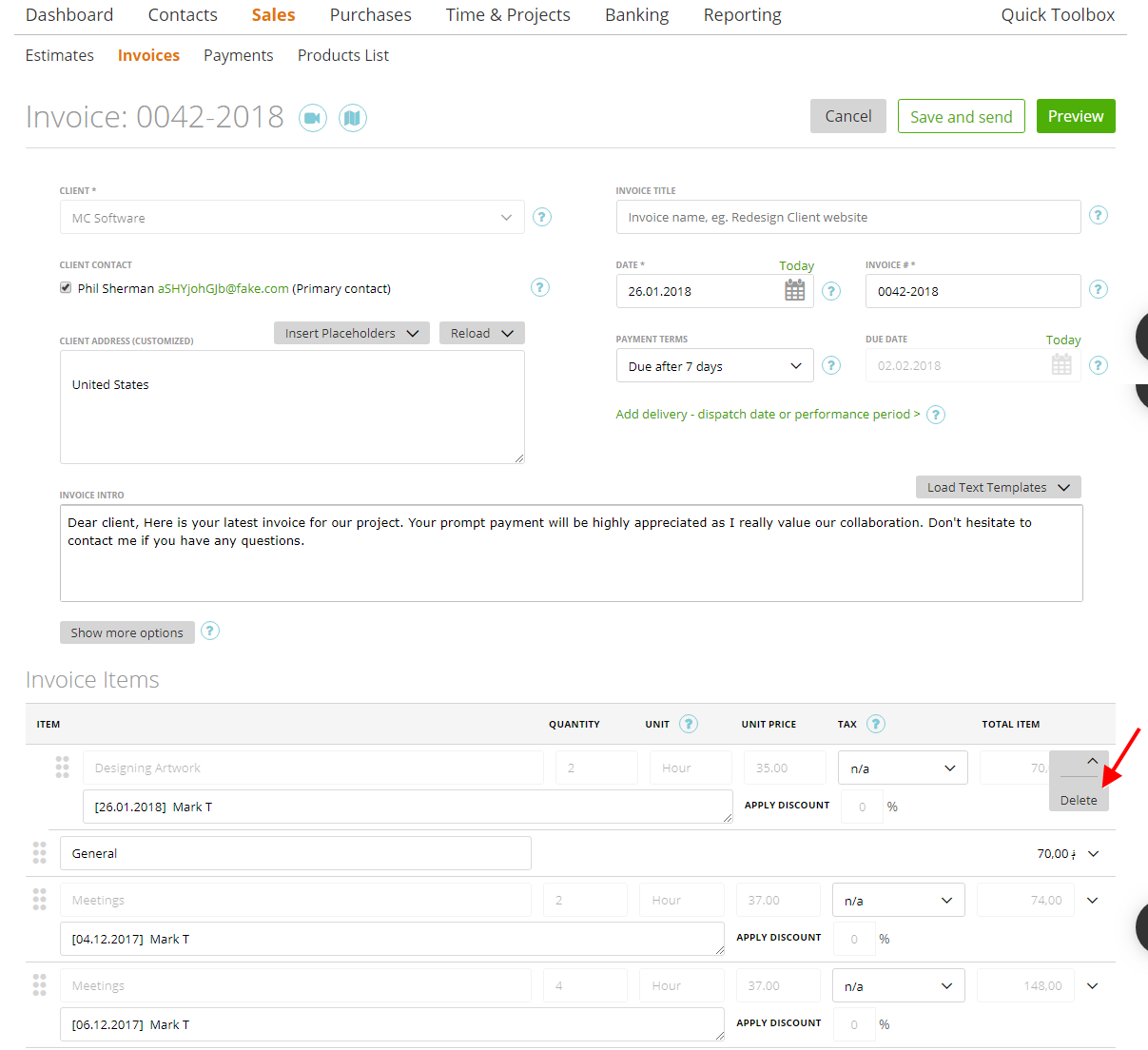 Note: If this invoice was paid, you should mark it as Void in order to be able to make changes to it. (learn more about this by clicking here).
Also, you cannot delete a time entry if the task is marked as Done. So you should first mark it as Active on the project dashboard page (more here) and then delete that specific time entry.
Note: if you archive or delete a project, its' tasks automatically become 'Done', so you should first activate the project to make its' tasks 'Active'.