Credit Memo via cancellation of an invoice
Credit Memo via negative amount of an invoice
Credit Memo via cancellation of an invoice
In case you've sent an invoice, but the client doesn't like the product or wants a refund, zistemo helps you cancel the invoice and send a "Credit Memo" (also known as a "credit note").
To cancel the invoice, simply go to the Invoices List (Sales -> Invoices), choose the related invoice and click "Cancel invoice" in the row end menu, as you can see below: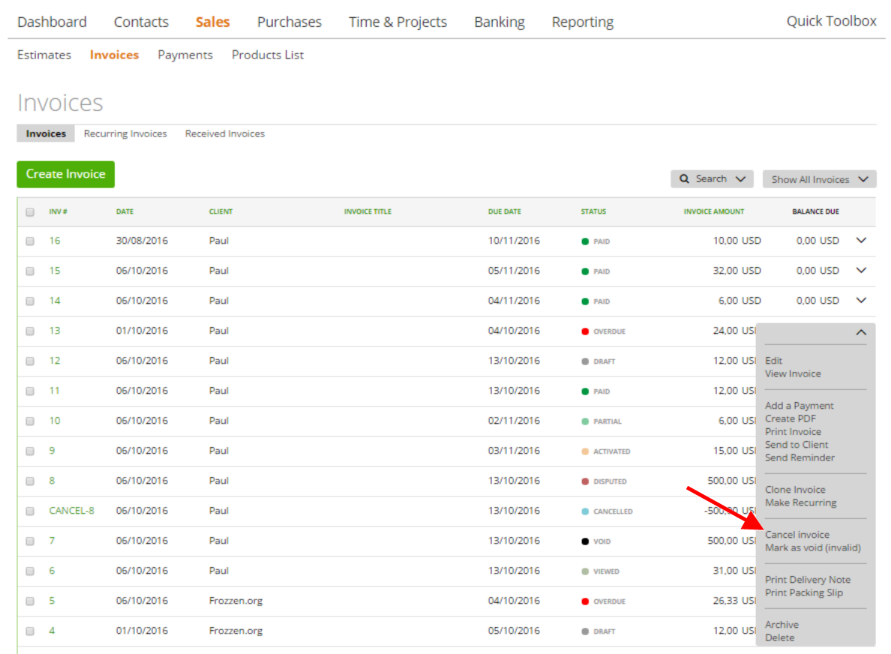 After clicking "Cancel invoice" – this invoice's status will be changed to "Void" and a credit note will be created (invoice with the status "canceled"). The credit memo will have the current date – on the day you create the credit memo – on it.


To send a credit note to your client, open a preview of the canceled invoice and click the "Send" icon.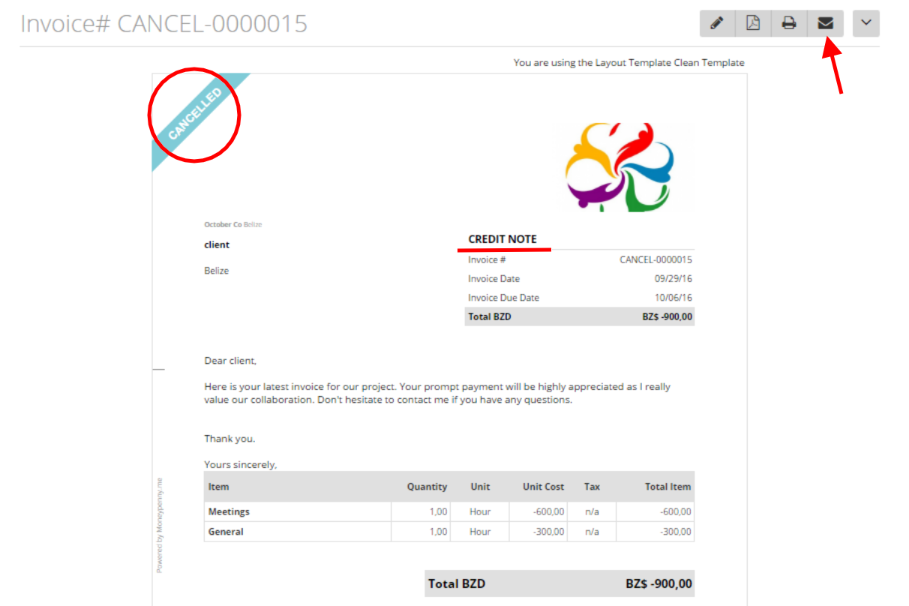 Very important:
1. You cannot cancel:
– Drafted invoices (because they haven't been sent to your client yet) and
– Voided invoices (invalid invoices).
2. You can cancel invoices with statuses: "Activated", "Viewed", "Disputed", "Overdue", "Partial", "Paid".
Keep in mind: if your invoice is already paid or partially paid, its' payment will become red in the payments list.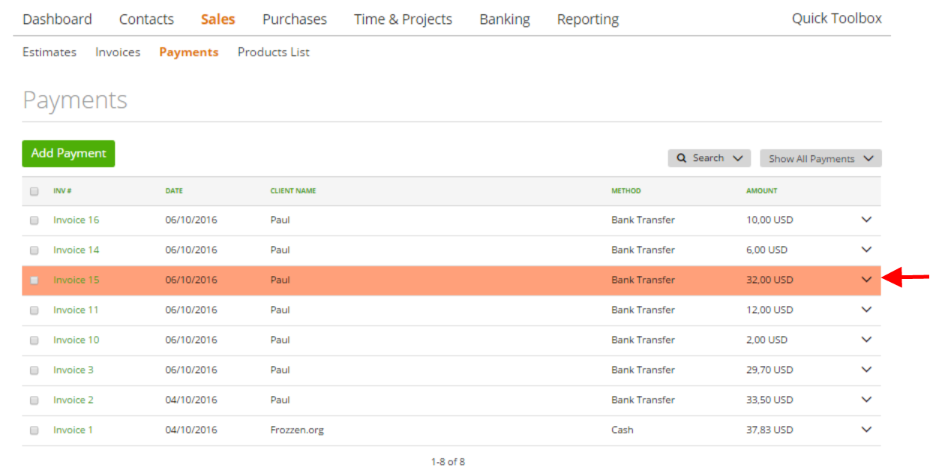 As this payment still affects your reports, you might want/need to delete it or make a refund.

Credit Memo via negative amount of an invoice
If you would like to correct an invoice amount but don't want to cancel an invoice, you can create a credit memo also antoher way.
To do this, simply create an invoice with a negative amount and save it.