On zistemo you can sync projects from zistemo to Asana. This might be helpful if you e.g. create a project out of an estimate in zistemo but want to manage the project in Asana. To do so, please make sure that you have your Asana account connected to zistemo. Learn here how to connect your Asana account to zistemo
To create a zistemo project in Asana go to the project grid and you can find on the line end menu "Create on Asana":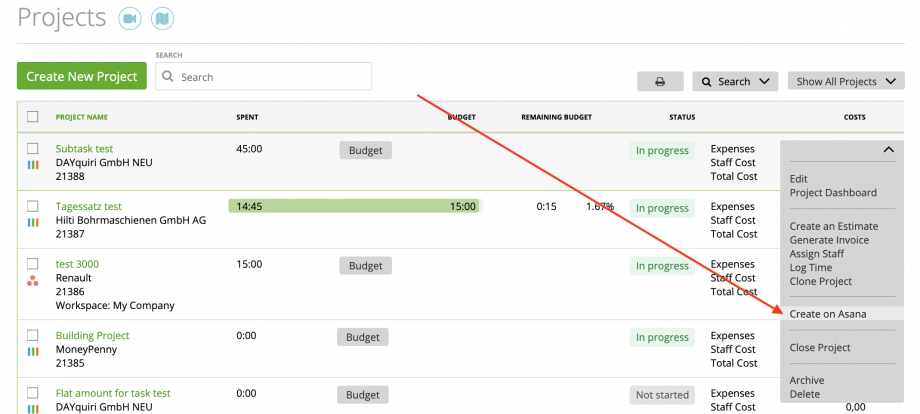 Please note this is only possible to projects that are managed in zistemo, you can't create projects in Asana that are already managed on Trello, Jira or Asana.
Next, you need to select the Asana workspace where the project should be created. Usually, that are the workspaces you have access.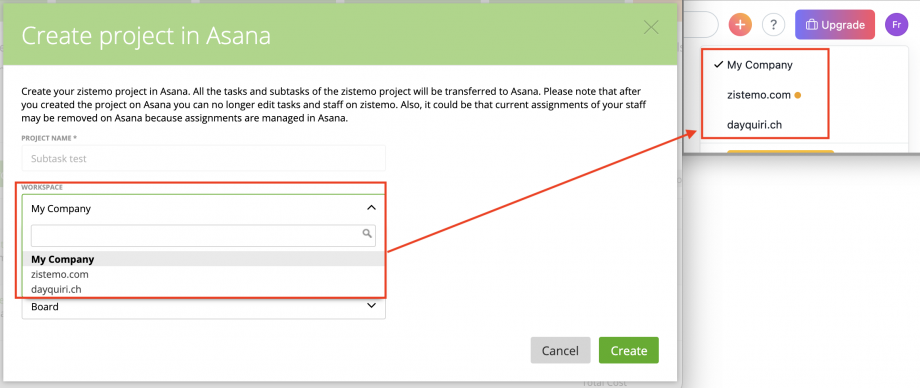 After that, you need to select privacy to the project. Do you want to share the project with the selected workspace or should it be private to you? Learn more about project permissions on Asana.
Further, select the default layout of the project in Asana. There are two options: either board layout or list layout.
When click on create all tasks and subtasks will be transferred to Asana.
Please consider that after you created the project in Asana, you can no loner manage tasks or staff on zistemo, it needs to be done in Asana. Also, it could be that current assignments from zistemo might get lost by synchronization because assignments will be managed on Asana. When invoicing timesheets, on all tasks the company default tax will be applied. You can change it when invoicing.