Connect Asana with your zistemo account
Tracking Time with "zistemo's Browser" Integration in Asana
Tracking Time with "My Tasks" in Asana
Assign Projects with "bulk-action"
Customize your workspace and Projects
Asana Teams in Time-Tracking Reports
Asana Sections in Invoices and Reports
Zistemo Integration in Asana
Select a task as billable/non-billable
Manage your budget on Asana projects
Close Projects
Connect Asana with your zistemo account
Connect Asana with zistemo: Go to your profile -> Integrations and click "add integration". Choose Asana.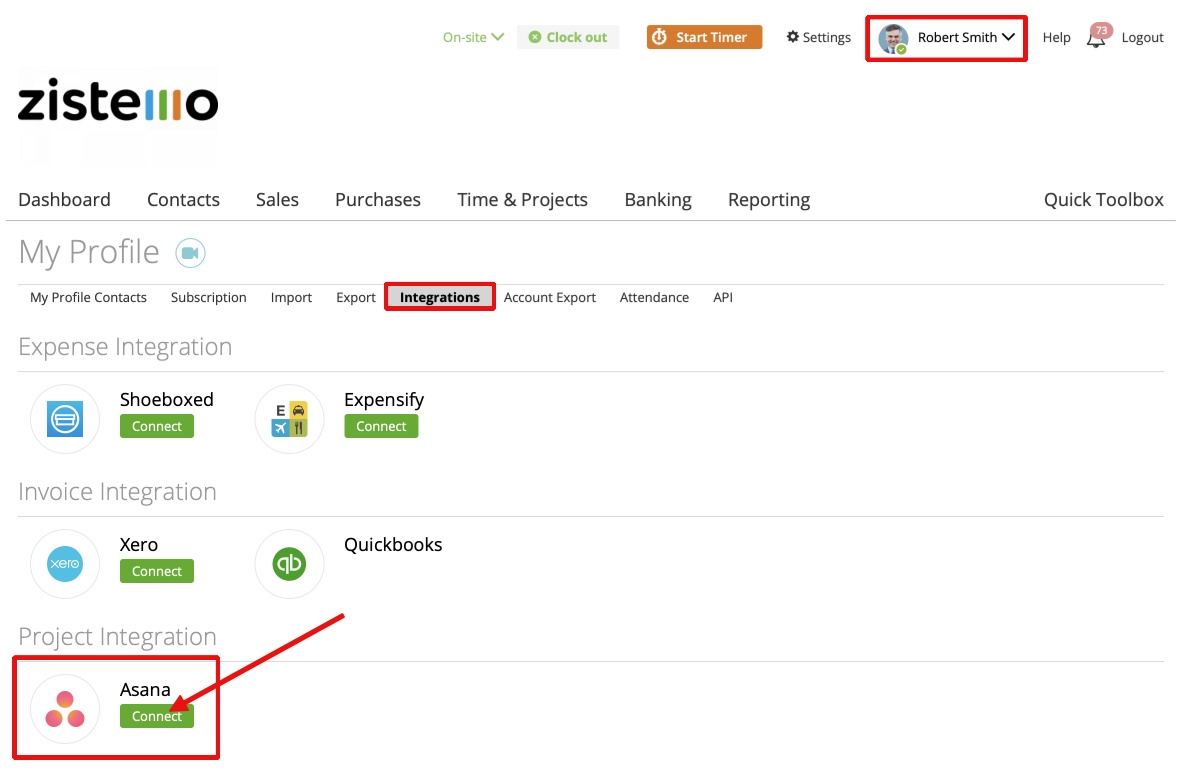 After that, you can select specific workspaces and projects from Asana which you want to synchronize. You can select all projects you are assigned to. Note: Only workspaces in which you are assigned to a project, are able to be synchronized. All new projects that you create in Asana, will be automatically added to your zistemo account with some delay. Zistemo also changes automatically the names of tasks or projects, if they were renamed in Asana.
Note:

Zistemo has a limitation of max. 1000 active tasks and subtask per project in Asana. If you experiencing "sync" problems, you might need to "close" or "mark as done" the asana projects.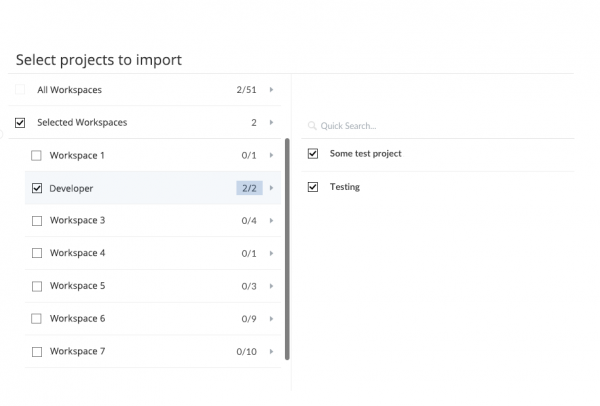 To disable the integration with Asana, go to your Integrations page. This option affects only your account, other team members are still able to track time.
API Token –  (Auto Login):
For secure and private computers you may enable the API Token for easy login to the extension. You can't use it if you enabled two factor authentication.
Go to your User Profile:

scroll down and enable the API Token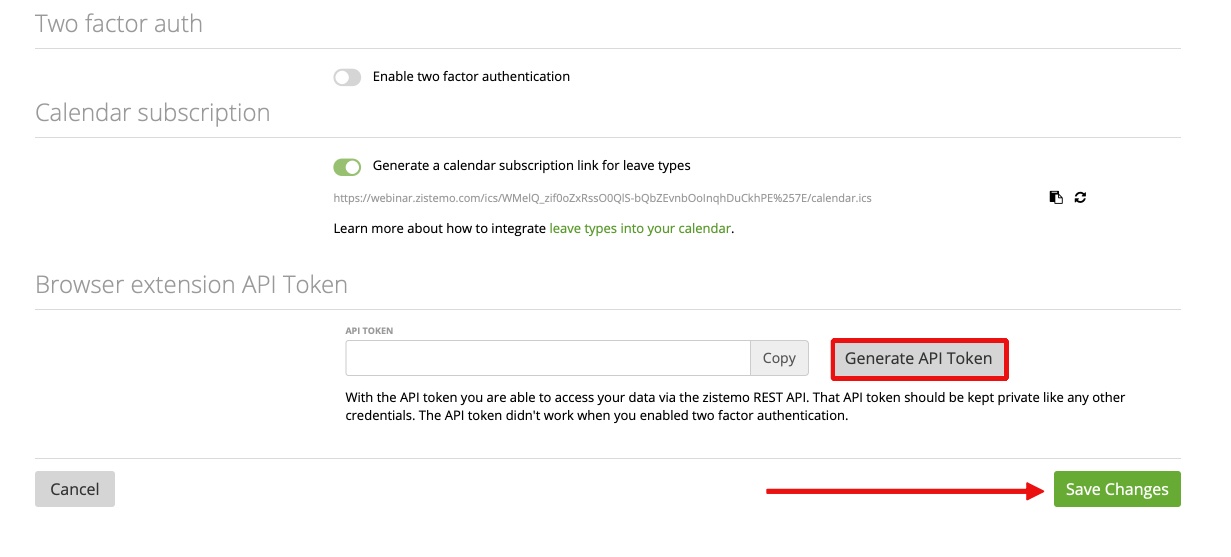 If you generate the API Token, you do not have to login every time in the extension, instead the "Log-In" process will be automated. FInd more infos
HERE
Tracking Time with "Browser" Integration in Asana
Important: To see the embedded timer in your Asana, you need to make sure you have our browser extension installed and authorized after you established the connection. If you didn't install your browser extension on the Integration Page, you find also the Extension here to download for   Chrome ,    Firefox or    Opera.
After the installation of the extension, you have to insert your tenant and username/password: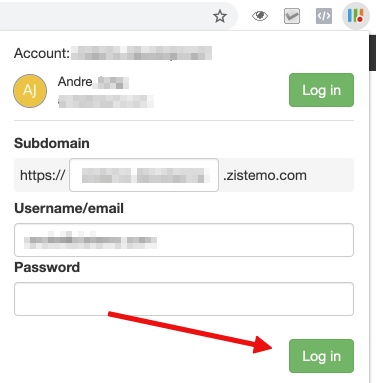 When you have the extension, you can:
– Track time in Asana tasks using the timer: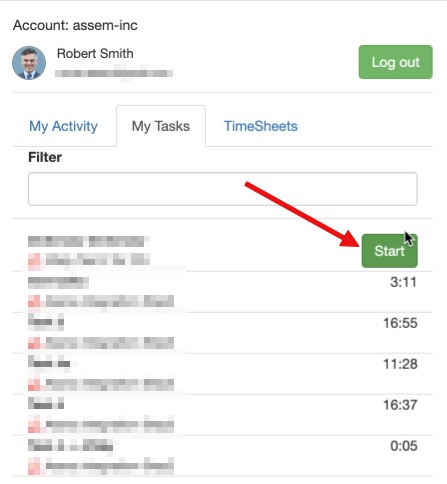 – Also track your attendance time, by simply clicking on your avatar: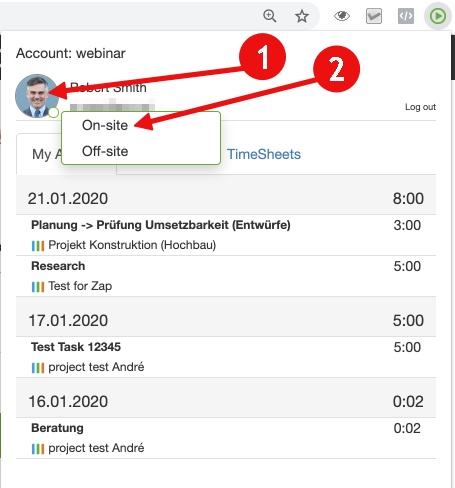 When clicking on the task, you can also see more details from the choosen task. You will have an overview about the clocked-in time for the task and you can also manually add time to your timesheet by clicking on "add time sheet". You can also start the time, for the task. You are also able to edit or delete the time entry. All without opening zistemo in the browser.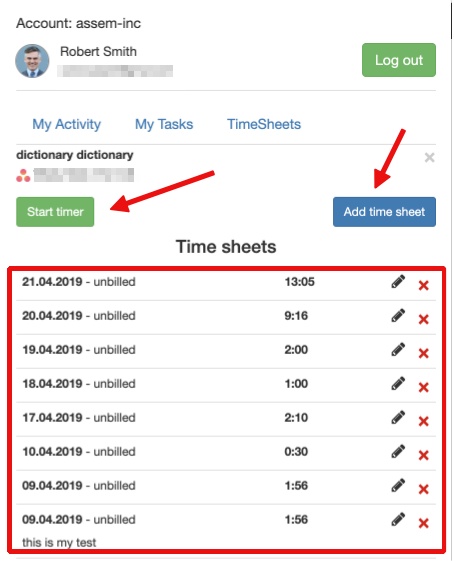 If you click "add time sheet" you can also enter "notes":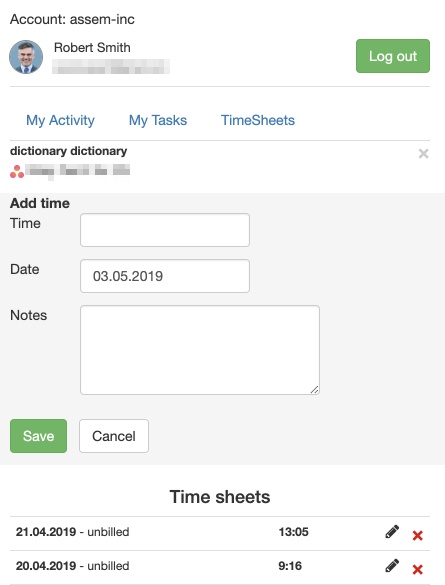 In "Timesheet" you can see your monthly timesheet overview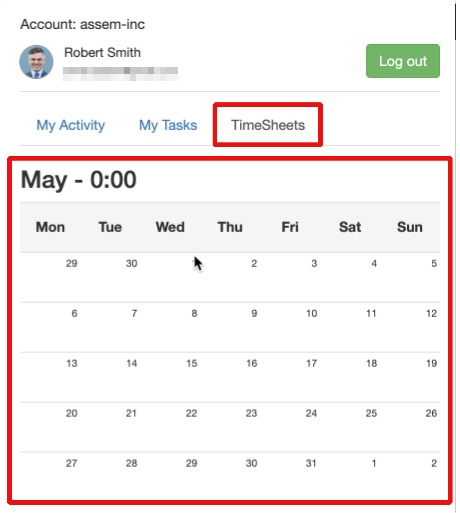 Tracking Time with "My Tasks" in Asana
We do allow to track time on "My Tasks", but only on tasks which are assigned to one project. Here a quick explanation: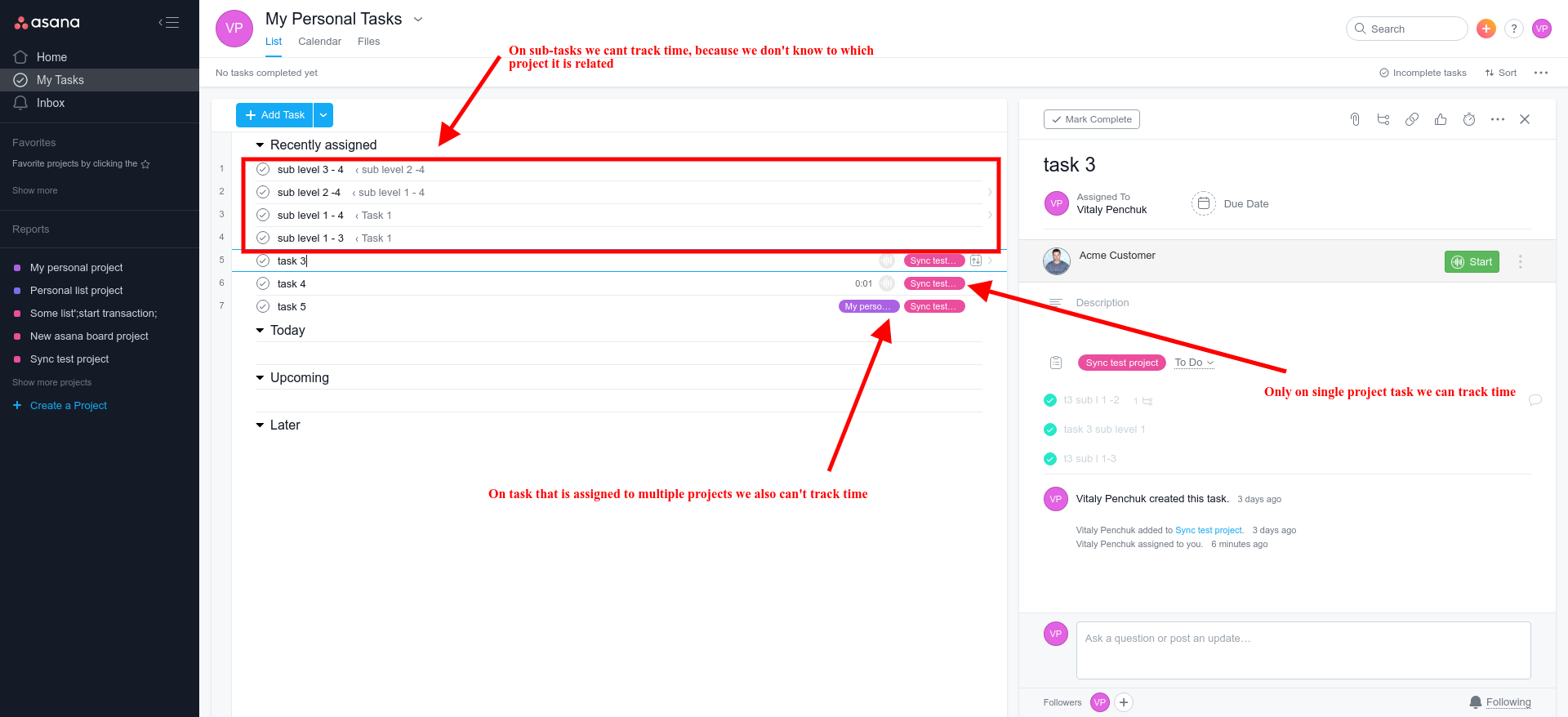 On sub-tasks zistemo does not allow to track time, because the connection to which project it is related, is not given.
On tasks which are assigned to multiple projects, zistemo can't also track time.
Only on single project tasks, zistemo allows to track time.
Or you can create also a private project in the workspace which is allowed by the account owner. On this project, only the invited person can track time: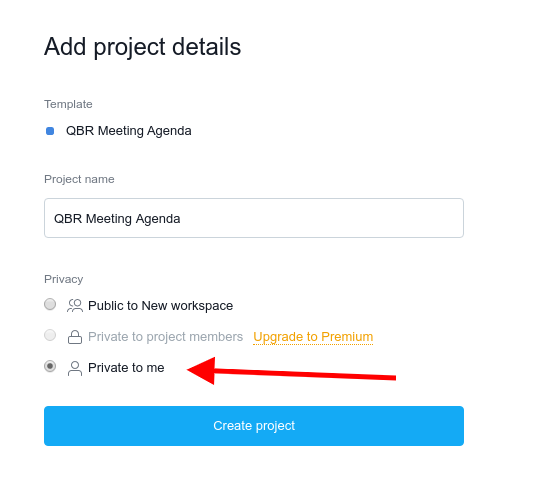 Assign Projects with "bulk-action"
When setting up your account with Asana, than all projects are internals.
If you want to assign some project at once to a specific client, you can use our "bulk-action" feature. Just choose the projects which you want to assign to a client and click "client"…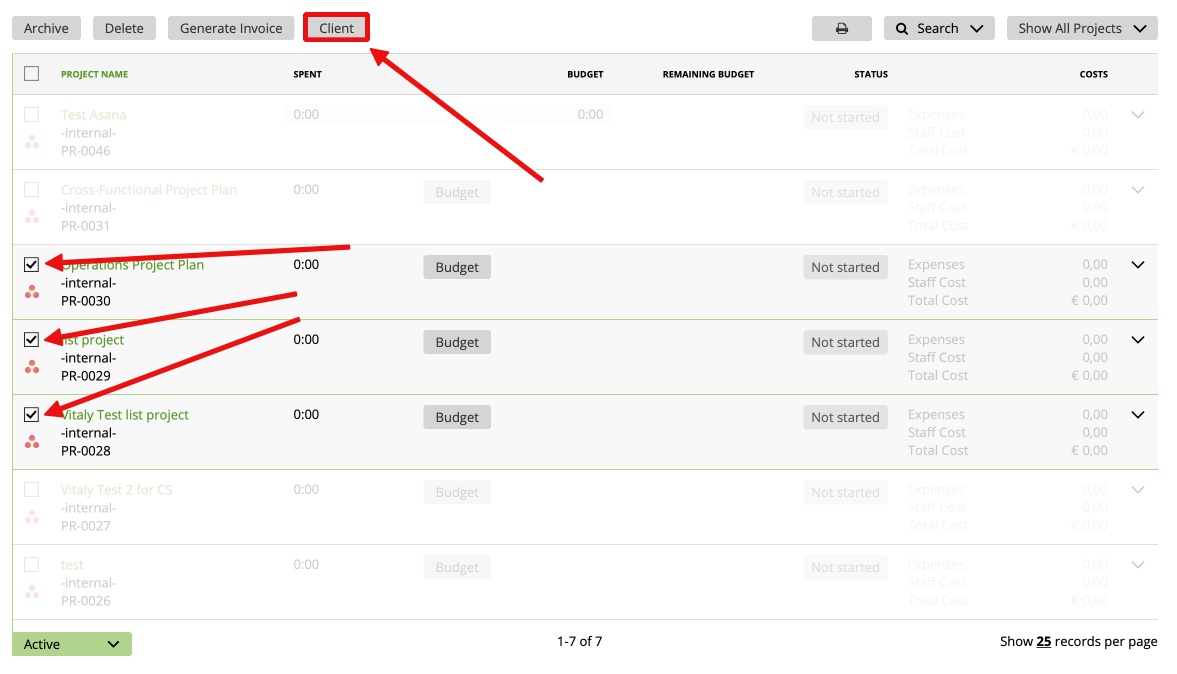 … and select your preferred client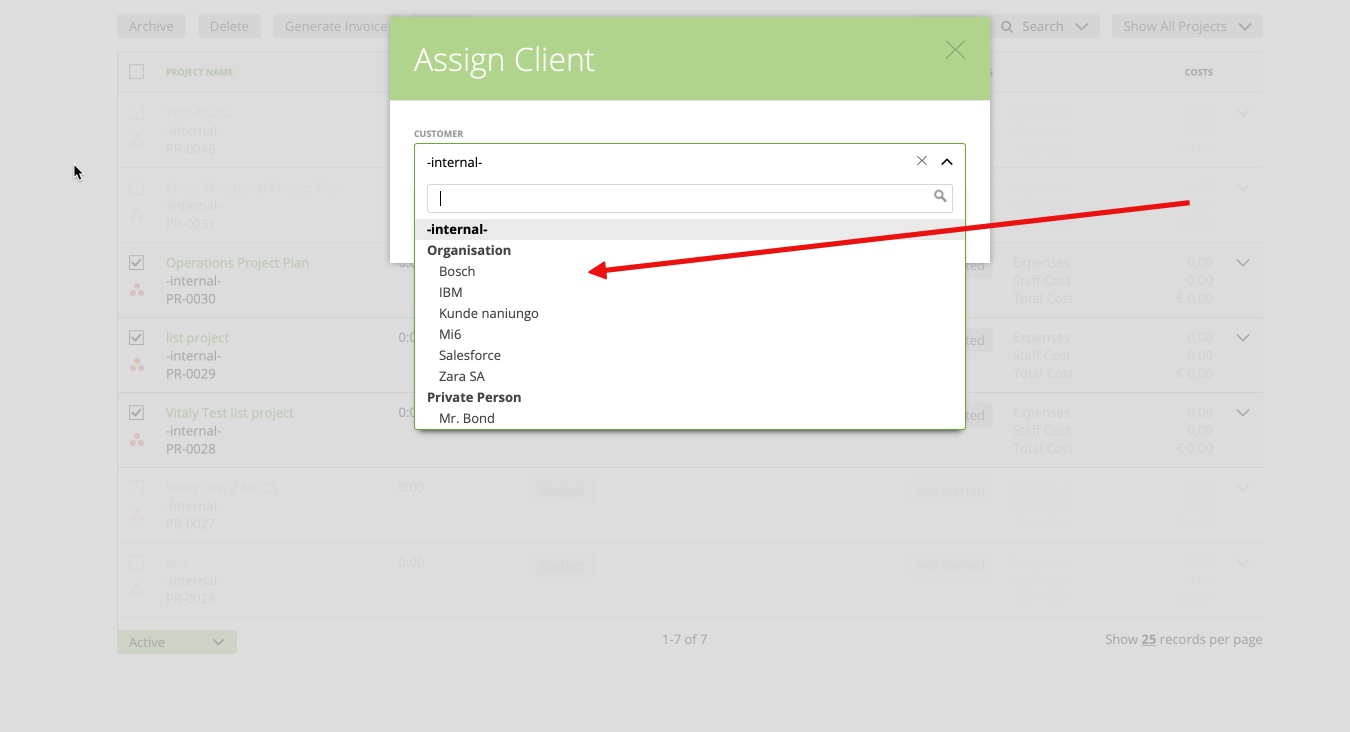 Customize your workspace and projects
As a Account Owner, you need to enable all projects in the Asana settings which you want to use for your company. If a team member doesn't see a project/workspace, the account owner needs to enable it.
Customize your workspace and projects: If your Asana project isn't selected and the related project hasn't logged hours yet, after pressing the button 'save' this project will be deleted from zistemo!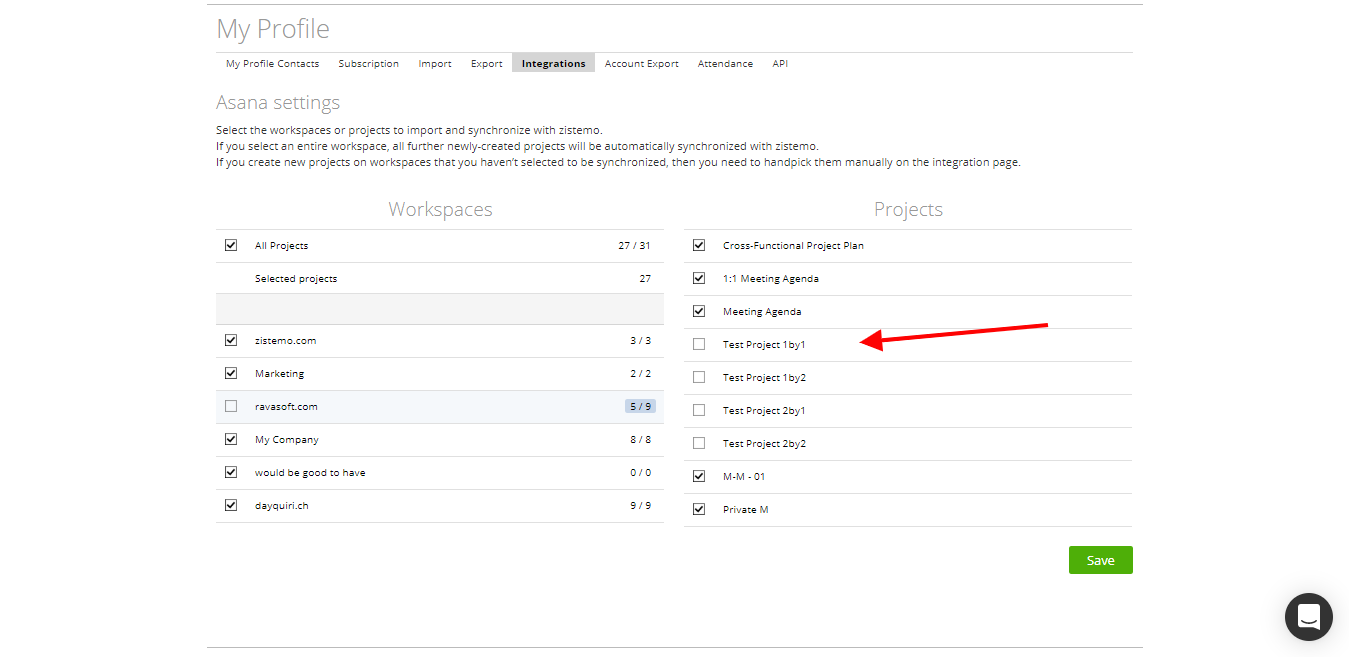 If Asana project isn't selected, but the related project has logged hours, you will see a notification – and after pressing the button 'save' these projects will be closed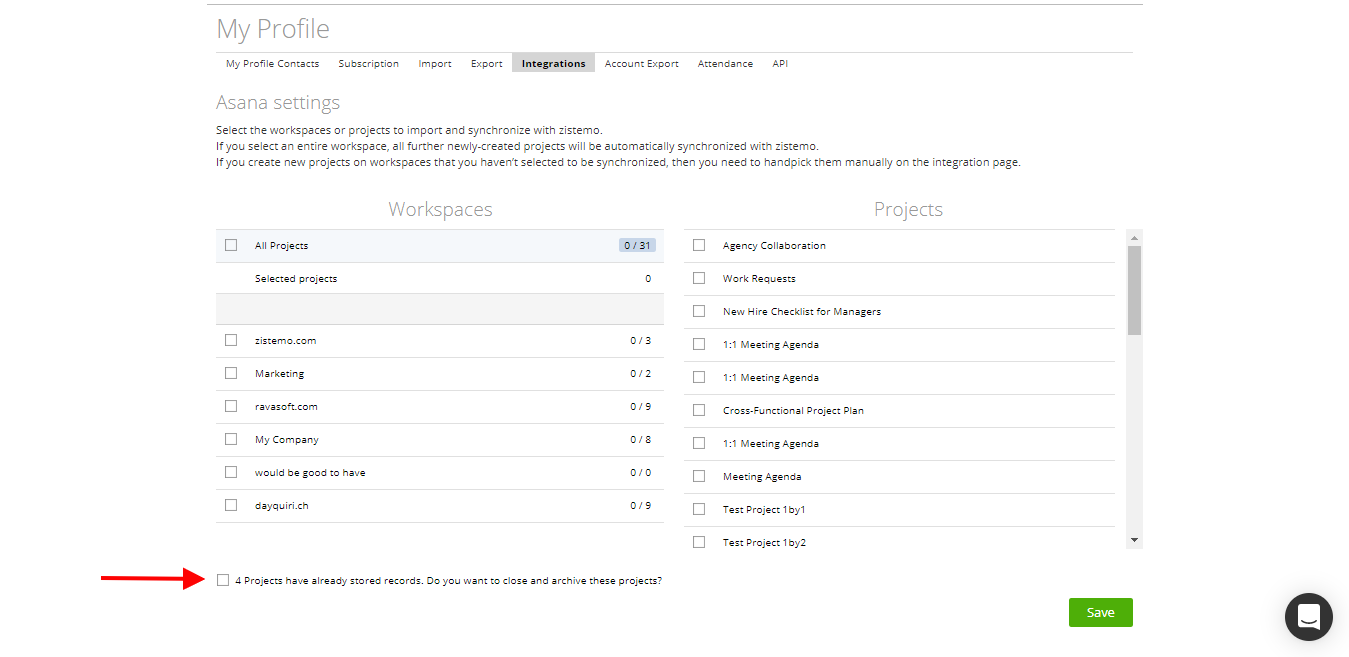 Asana Teams in Time-Tracking Reports
You can also sort by your "Asana Teams" if you use the integration via zistemo. For example: Your "Asana-Team" does track time via Asana, we will also show their tracked time in the Time-Tracking-Report. Asana Team cannot track time on Zistemo Projects, if they aren't a team in zistemo.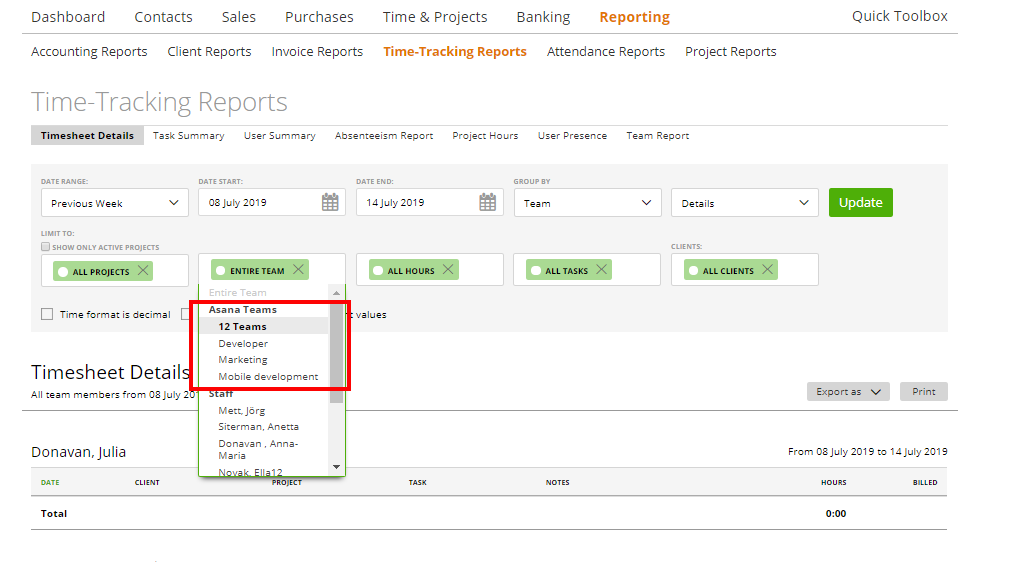 Asana Sections in Invoices and Reports
zistemo also supports asana sections via invoice creation and reporting. If you have an asana project in zistemo, you can easily generate an invoice: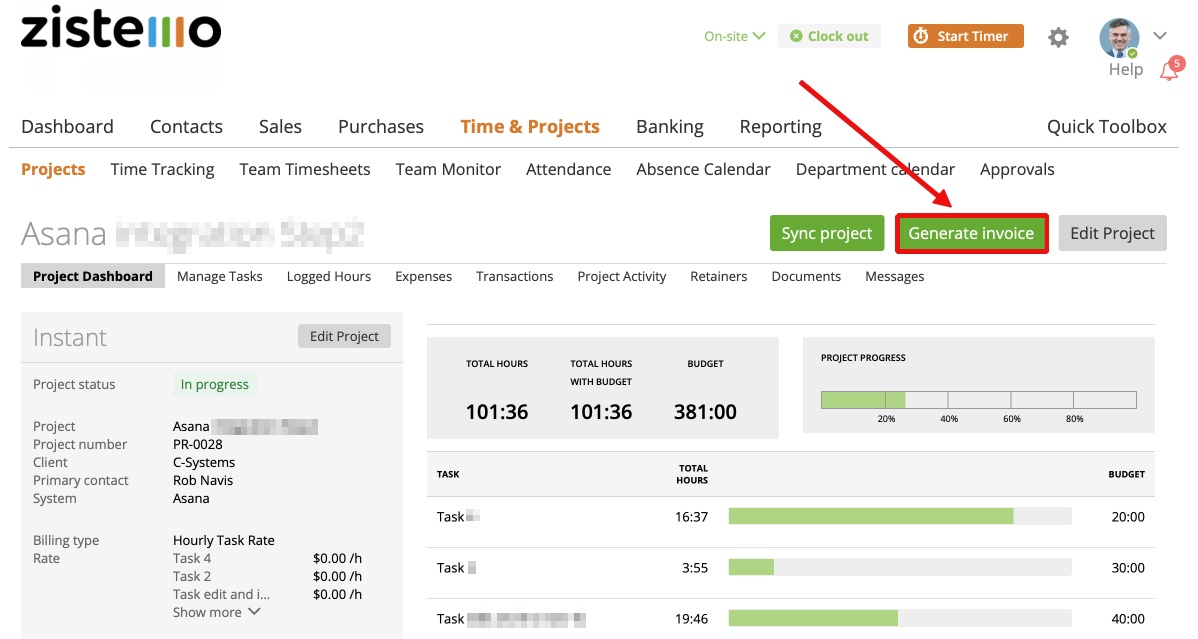 Aferwards you can choose the invoice format and select "sections"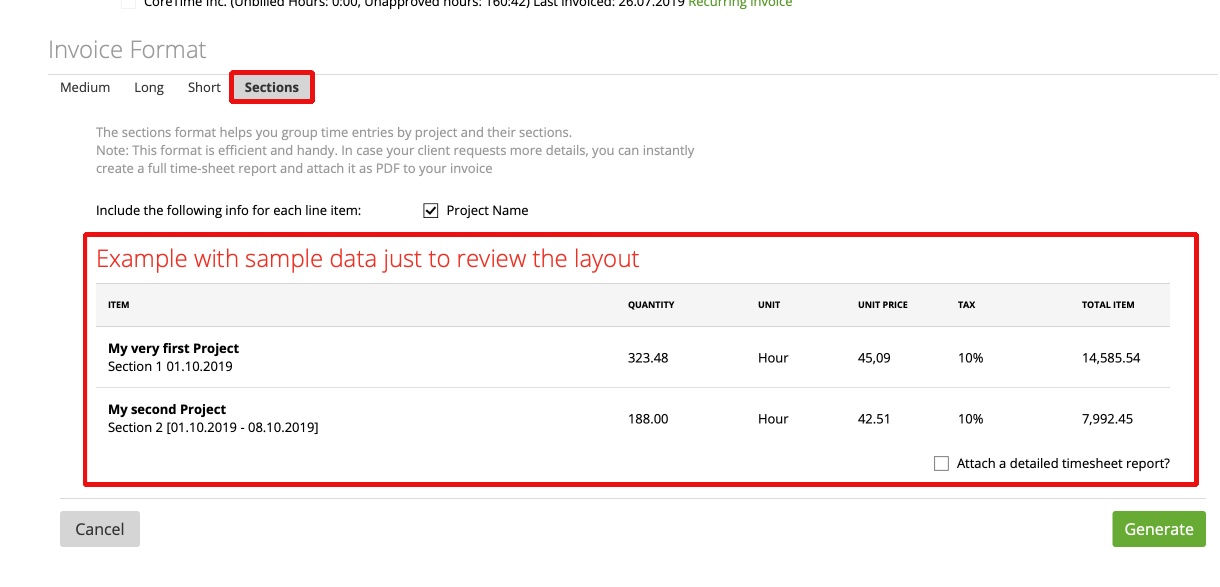 The asana sections will be shown as following: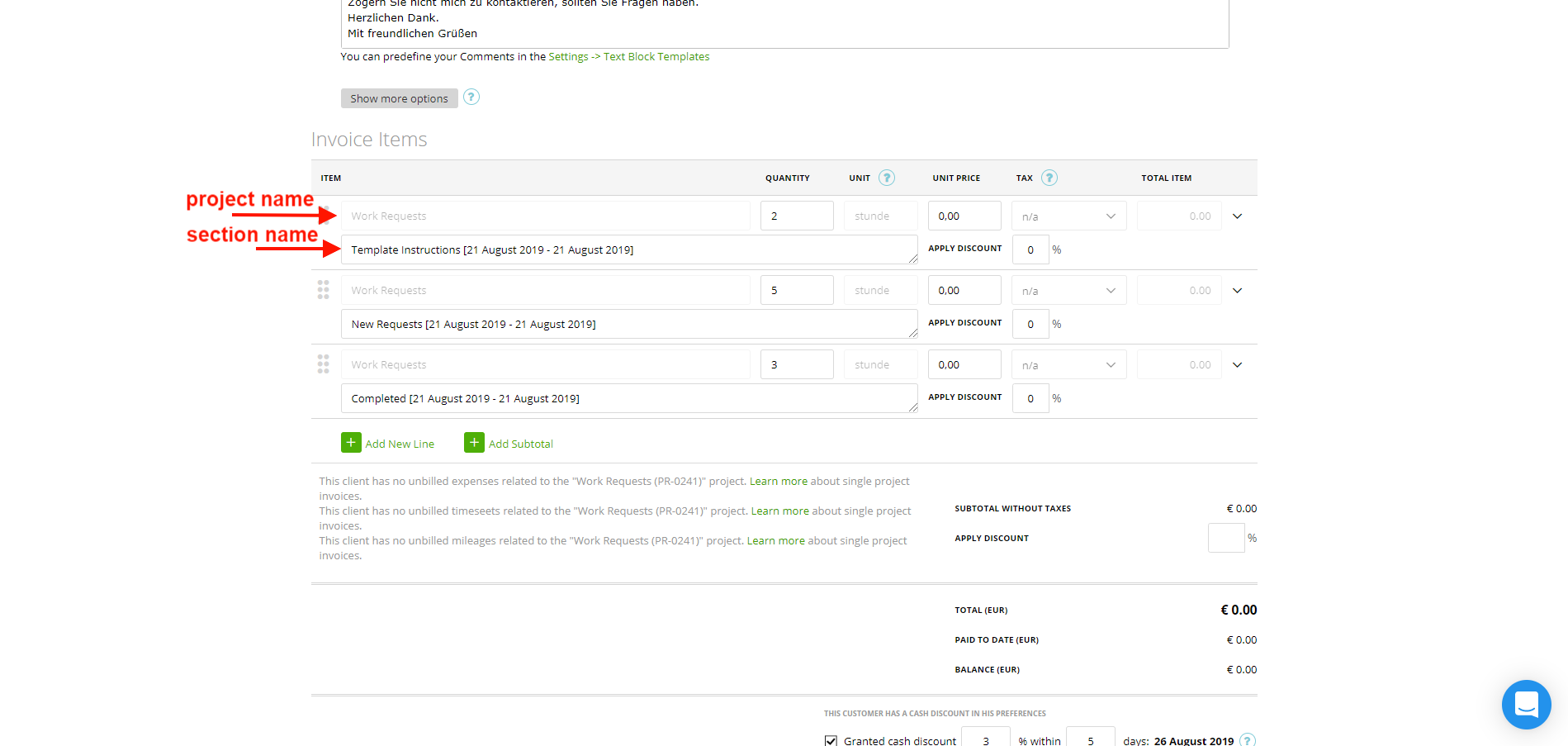 zistemo does also supports Asana sections in the "time sheet details report". Just choose "sections" as shown:

You will see the sections with the tracked hours: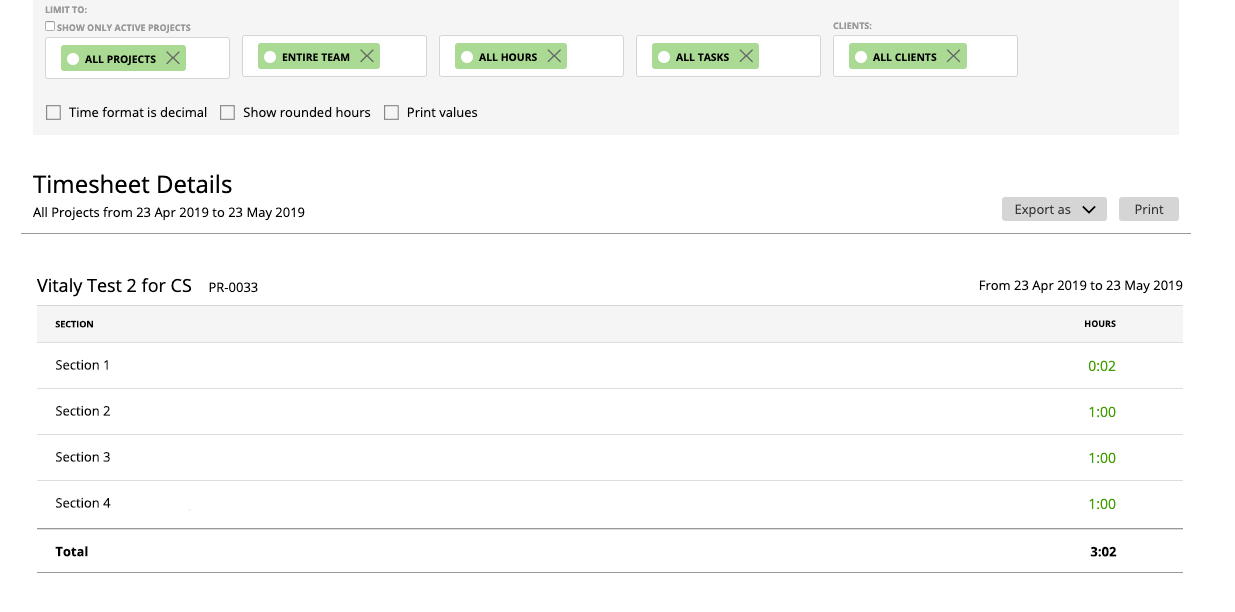 Zistemo Integration in Asana
Note: You projects will be synced from Asana to zistemo and not vice versa
Quick visual feedback
At every step, you're in the know. The color-coding time tracking is extremely intuitive for all users. Red means "Time is running on this Task" and Yellow means "Sum of today's tracked time". Just hit the Clock-in button and your time is running. Yes, it's that simple!
Project time management without leaving Asana
Because every second matters, we help you save more time! With zistemo, the integration is seamless. No need to switch between apps. Create, delete or rename new tasks, subtasks without a care. Everything is perfectly synced between Asana and zistemo. Review progress as it's happening, live on your screen.
Manage your budget on Asana projects
Managing the hours per task in Asana is so simple with zistemo. See the logged time against the budget per tasks. Know the project totals at any time. Keep up with the progress minute by minute. Deliver work on time, without exceeding the budget. You have the total control. You can enter or edit the budget per task directly in Asana!
Important: Please note, that only "hours per task" will be synchronized. To learn more about project budget methods click here
Also, you can enter or edit the budget per task in zistemo and it will be automatically snychronized into Aasna.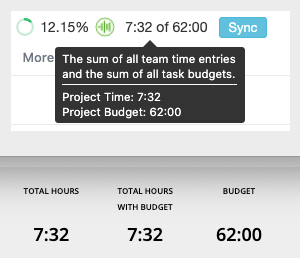 Select a task as billable/non-billable
You can select a project or single tasks as non-billable or billable directly in Asana. As an Account Owner, Admin or Team Leader you can select a project as billable and than select single tasks as non-billable or the opposite. All other roles have the ability to see the billable status, but can't change it.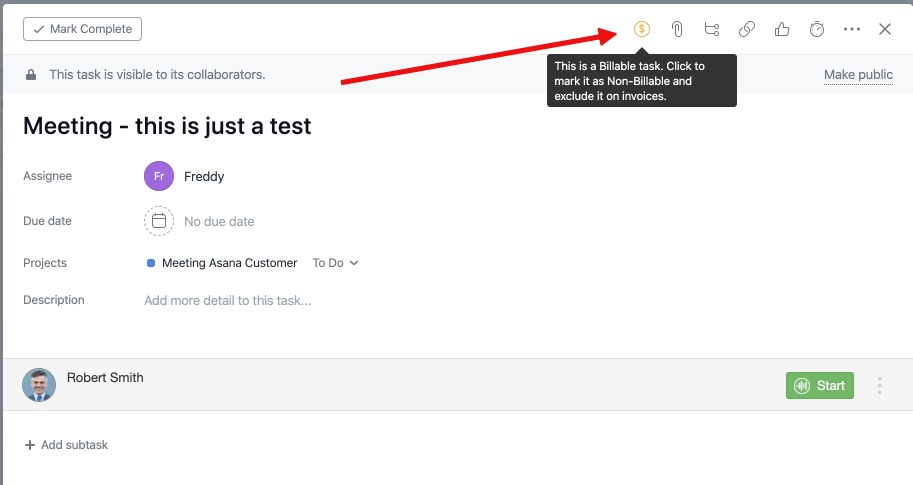 Close Projects
If you close a project and you don't need it on your project list, please close and archive the project in Asana. Alternatively, you can exclude the project from the project list on the asana setting (zistemo/Settings/Integrations).