In your zistemo account, it's now possible to create a client without adding an email (yes, this means email is no longer required). Therefore, you can work with this client in zistemo as you do with other clients (that have e-mail addresses).
The only differences are:
When you try to send something to this client.
For example, if you want to send an invoice/estimate to the client without an e-mail, you usually should enter the e-mail address on the Preview Email page.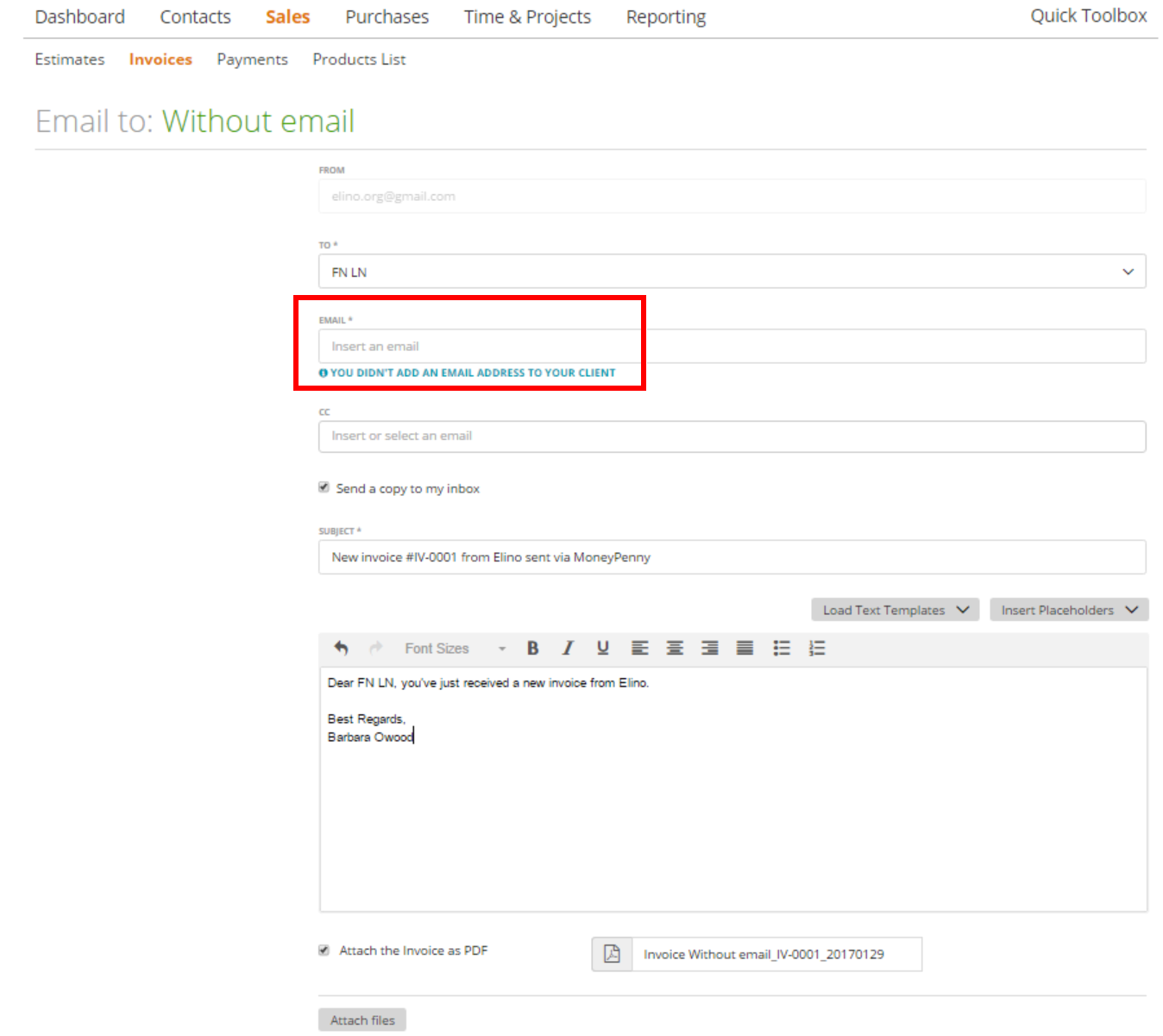 Please, keep in mind: such clients don't have their Client profile in your zistemo account, so they cannot review invoices from the account, but invoice/estimate e-mails include these documents as the PDF attachments by default. Make sure the box next to 'Attach the Invoice as PDF' (or 'Attach the Estimate as PDF') is checked on the email preview screen and then send.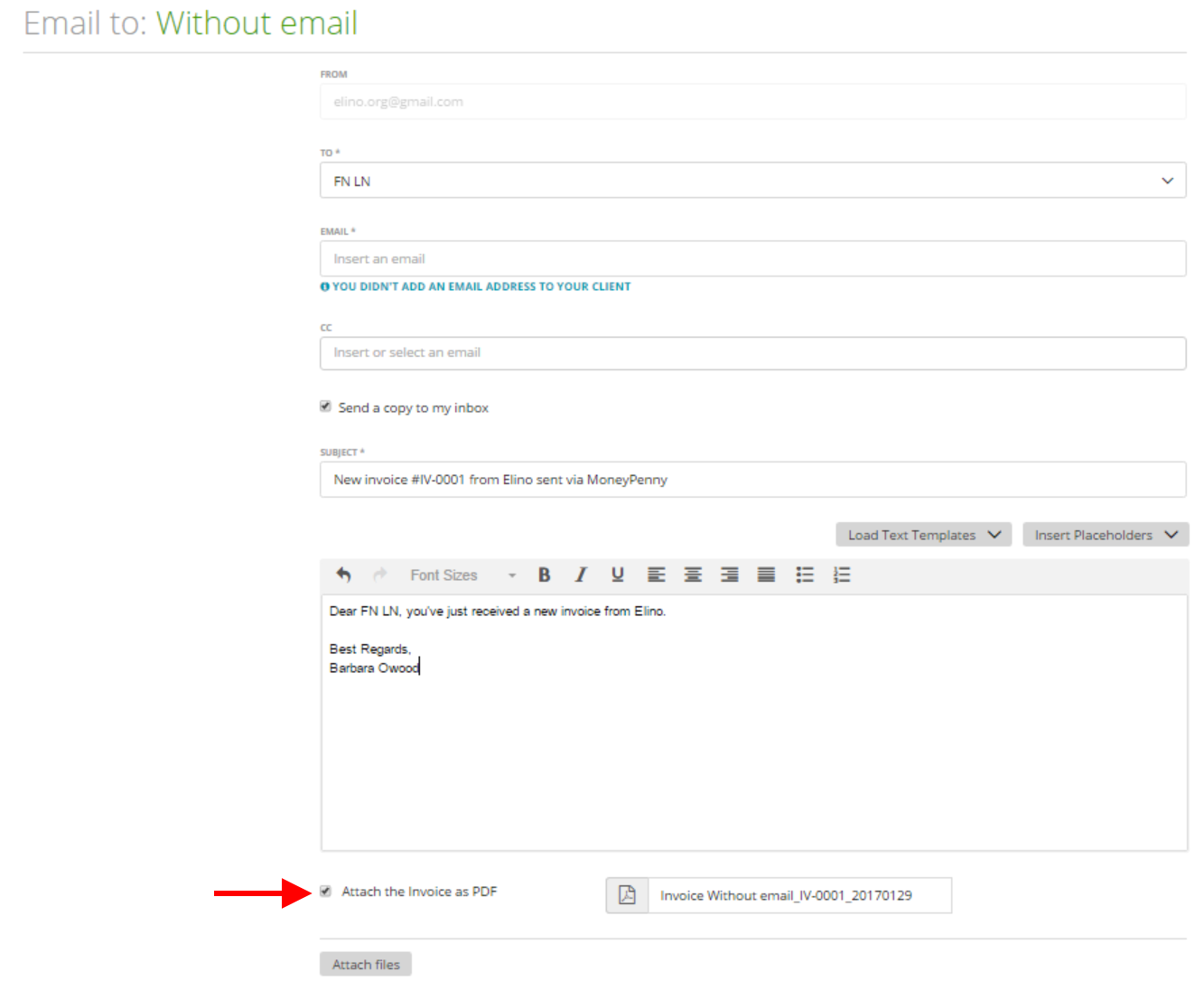 You cannot set Automatic Payment Reminders for clients without an e-mail.
A client without an e-mail will not be notified of your comments on the invoice/estimate because, in order to do so, you should first add an e-mail on the Client Page.