As an admin/account owner you can change the next invoice date of an active recurring invoice. Just go to your recurring invoices and click on the right hand side dropdown "Change next invoice date"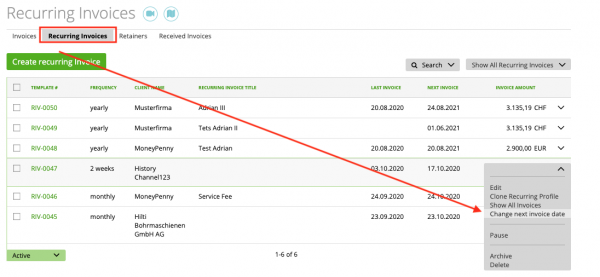 Then, you can enter the new next invoice date for the invoice: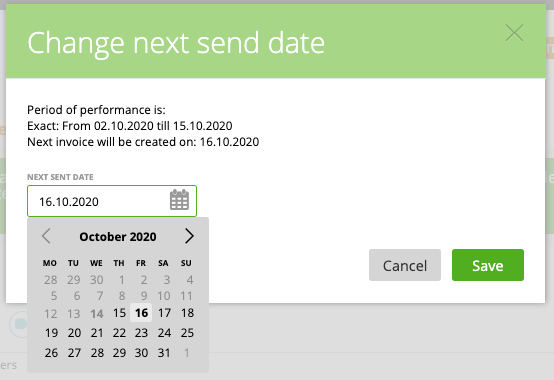 After you changed the invoice date, the next invoice will be sent on the date your entered. The period will stay the same and will continue as usual after the manual invoice date.