Set Up Cash Discount
What happens when your clients use a cash discount?
For those who want to offer their clients an incentive to pay invoices promptly, zistemo introduced the 'Cash discount' option. This "early payment discount'" is used to improve the cash flow. For instance, you can allow a special discount of 5% if your client will pay the invoice within 3 days of receiving your invoice. With zistemo you can set it up easily, within seconds, by either choosing cash discounts as a default option straight from "Client details" or you can handle them individually while creating invoices.
You define your own terms, such as:
– "Cash discount percentage"– the percentage of the invoice's total amount;
– A number of days they have to make the payment, for the discount to be applicable.
Set Up Cash Discount
To set up a cash discount, just pick among the following two options:
Setup a cash discount for a specific client from "Client details'"➝ "Client default settings".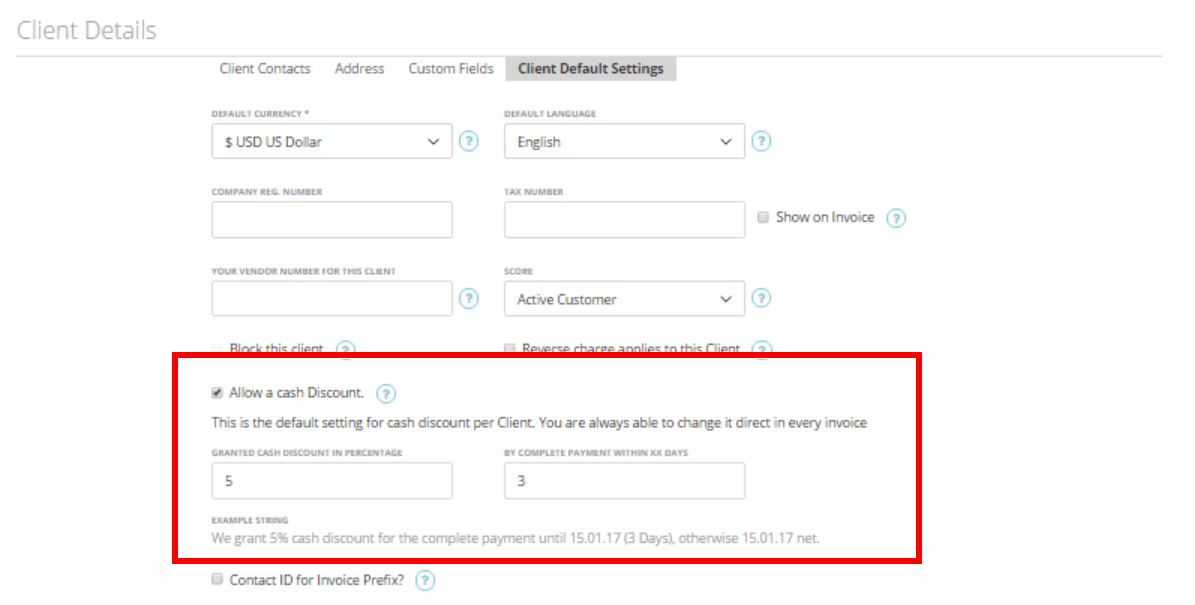 Every time you will invoice this client, this discount will be activated automatically.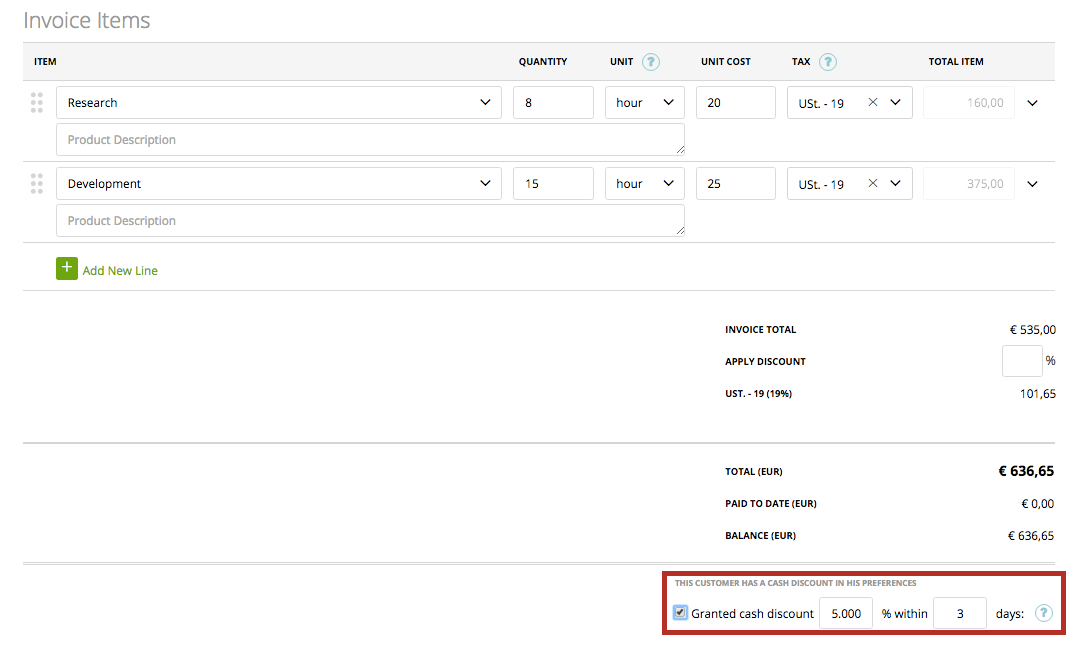 Offer individual cash discounts directly on the invoice. If you change your mind and wish to deactivate cash discounts at some point, for a certain invoice, just untick the "Granted cash discount" box.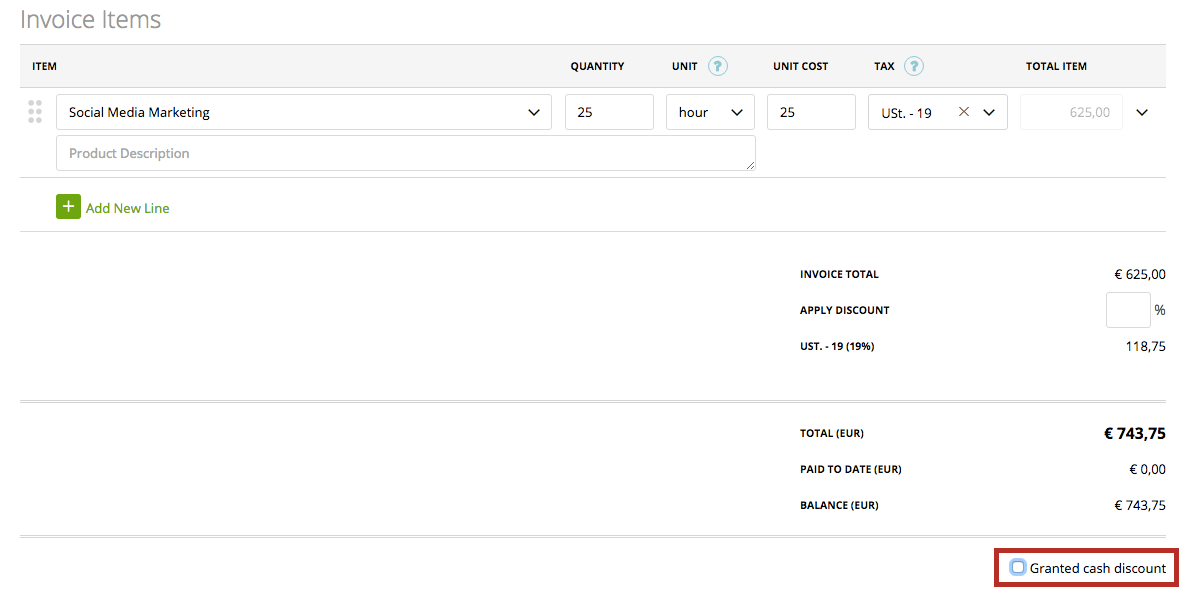 If you don't set it in your "Client details", you'll have to activate the cash discount on the invoice when you create it. That's it.
What happens when your clients use a cash discount?
When the payment is made, you will see a new payment entry in your zistemo payments list. It will be the invoice amount minus the cash discount amount.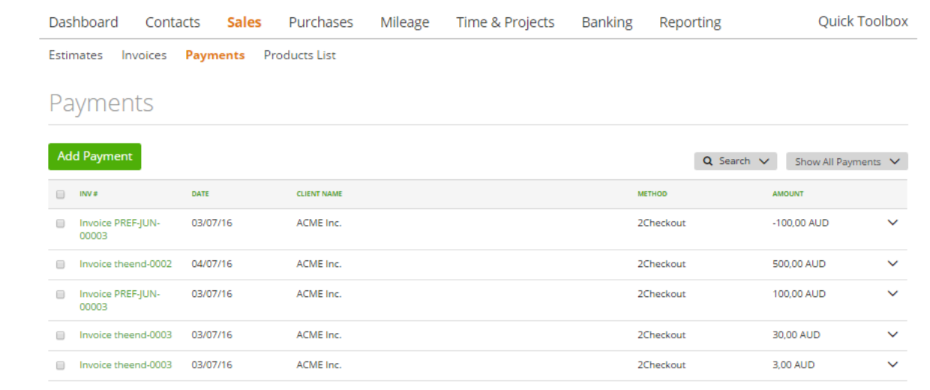 At the same time, zistemo will automatically create a new expense named "Granted Cash Discount" with the cash discount amount.