Manage and create leave reasons and how they affect the paid or unpaid time. All types of leave (sick, personal, educational) can be easily added and managed here: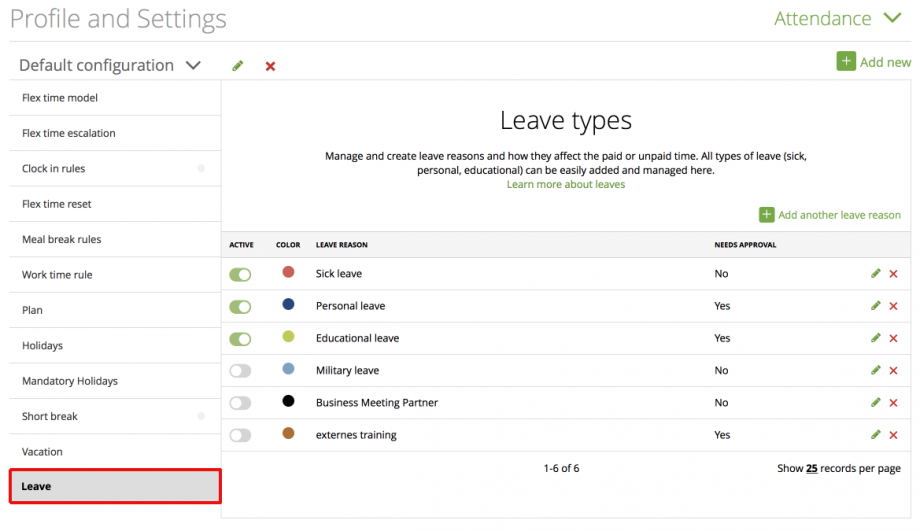 The leave rules will be reflected in the 'Department Calendar'.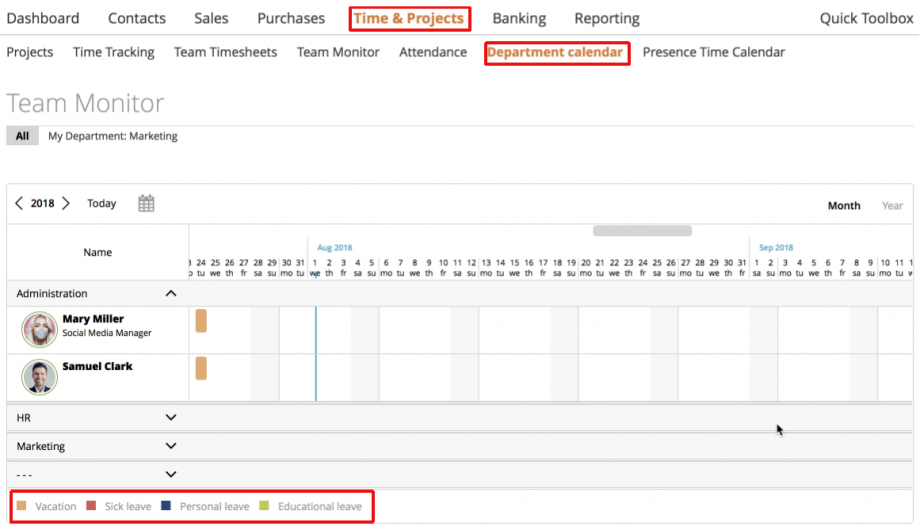 If you want to change or add 'leave reason' click on the button 'add leave time reason' on the upper right.
You can 'activate' or 'deactivate' the leave reasons by simply switching the button. If it's activated, it will take effect and your staff can choose the leave reason.
Here you can set if the rules need an approval or not. This can be edited in the setting of the rule.
If you want to 'edit' or 'delete' a rule, simply click on the 'pencil' to edit or on the 'x' to delete it.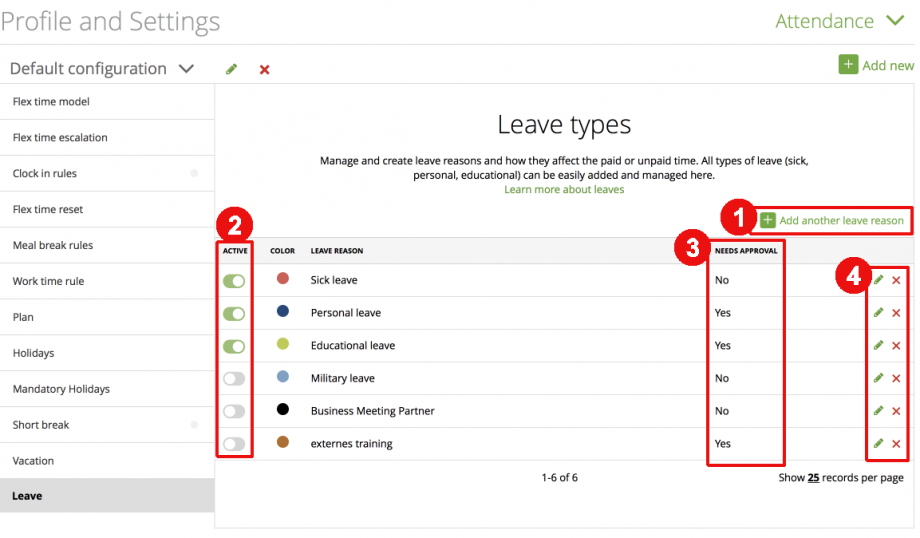 Add a new leave type
Choose your preferred 'Leave Reason' and choose from the detailed options below.
This leave type is only available to admin roles -> (Owner, Admin and Department Leader)
This leave type subtracts days from vacation -> will affect the number of vacation days 
This leave type subtracts hours from flex time account -> Employees can take this leave type, if they want to take a day off, to reduce there overtime on the flex time account
This leave type is an off-site activity -> (e.g. business trip, customer visit, external training, trade show)

This leave type requires clock in / clock out
This leave type has meal allowances (e.g. business trip, external training etc.)

This leave type is a sick leave
This leave type requires documentation -> (e.q. doctor's note, visit reports or training certification)
This leave type requires a substitution -> If the staff member wants to 'leave', they need to be substituted by a colleague
This leave type needs to be approved
This leave type requires a note
After you set up the 'leave type' don't forget to press the 'save' button.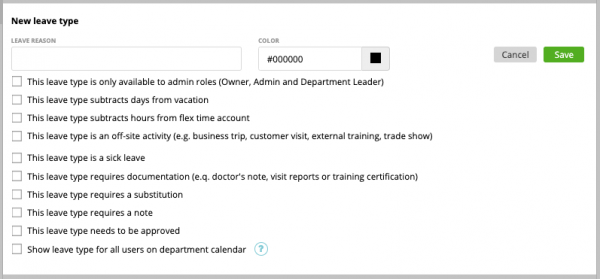 Note: If you create a leave type as off-site activity only (no meal allowance / no clock in/clock out) – the leave type will count as working time. So if your staff-member has a 8 hour work day, this off-site activity will count as a normal 8 hour day and the systems adds it to the attandance balance. If the plan is 0 anyway we will add 8 hrs as our default time. This will happen every day at 01:00 AM at your company timezone. This logic works only for upcoming leaves. It will not work if you add some leaves to past dates.
NOTE: If 'leave type' is not "off site activity", it will be subtracted from the capacity.
When you need to substitute a person and also need a documentation confirming the leave then choose these options: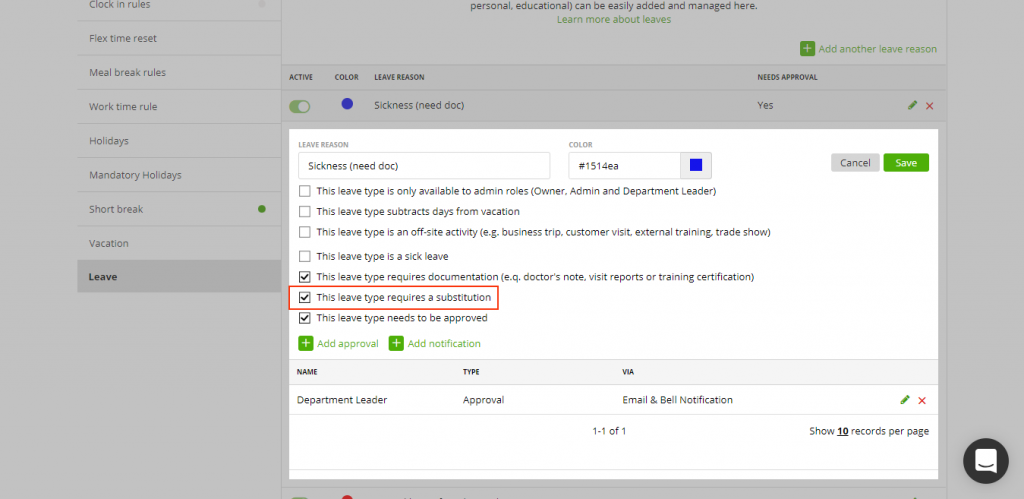 In this case, if substitution is required, then only a person-substitute can see the message about it, and the creator until it will be approved by the substitutor: