Accounts Aging is a report where you can see how much money your clients owe you. The data is grouped per clients and per time periods listed in 30–day aging "buckets", so you can easily evaluate:
 the health of your business;
identify habitual late payers.
Just go to Reporting  -> Client Reports -> Accounts Aging to get your own customized reports. Here you can review:
all unpaid customer invoices;
invoices that are 1 to 30 days old;
invoices that are 31 to 60 days old;
invoices that are 61 to 90 days old.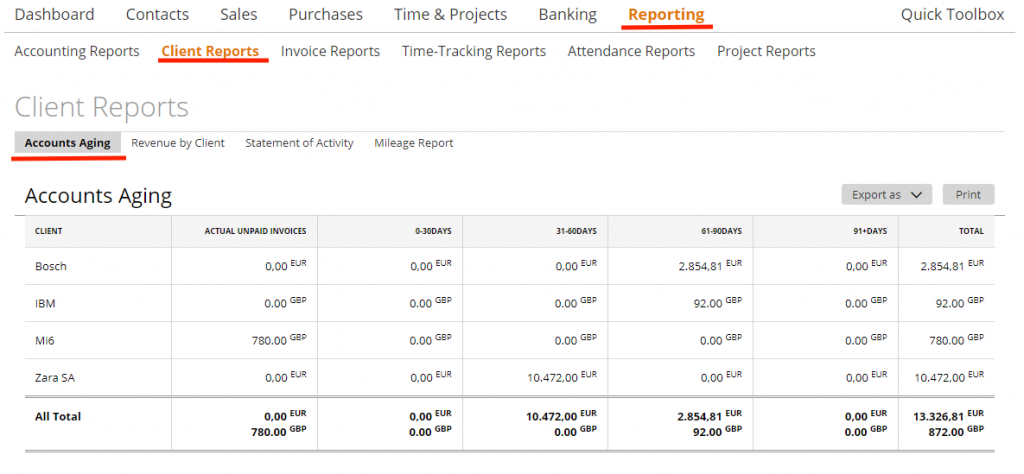 So you will always know how much each of your clients owes you and how long they haven't paid for. Already paid amounts are excluded in this report.
You can also print or export (as PDF, Excel or CSV) this report by clicking the related button: "Export as" or "Print".


Please note that on this report it calculates invoice total – payment total. On the dashboard widget Invoices it calculates by invoice due date. That's why the number may differ