In general, if you (or your staff members) are working with zistemo, your presence status should be "Online". But if you log in with statuses the "Offline", "Break" or "Vacation", zistemo will ask you to change the status.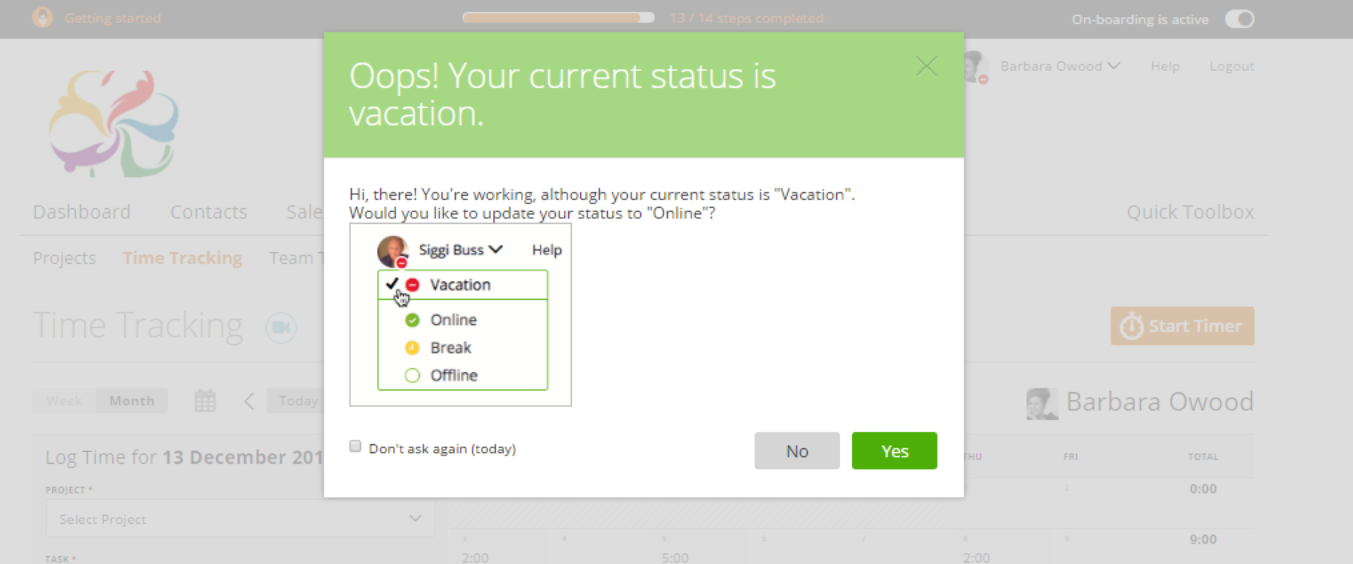 Also, we highly recommend you to change your status to "Offline" before logging out. If not, your status will be "Online". To prevent mistakes with this "Online" status, you can now customize when you want to receive an email notification about it (go to User menu -> My Profile).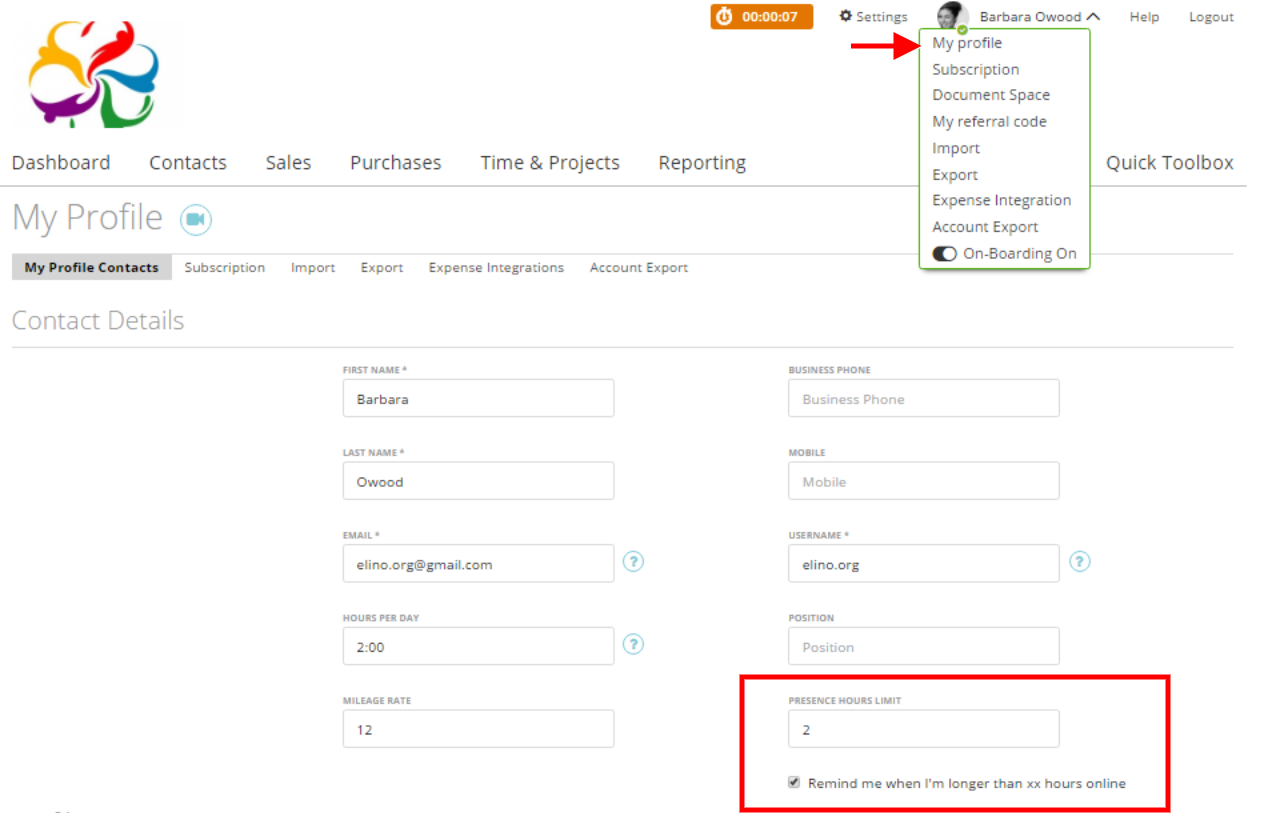 Add to the "Presence Hours Limit" the number of hours, check the box "Remind me when I'm longer than xx hours online" and click "Save Changes". Now you will be notified by email when you are online more than xx hours.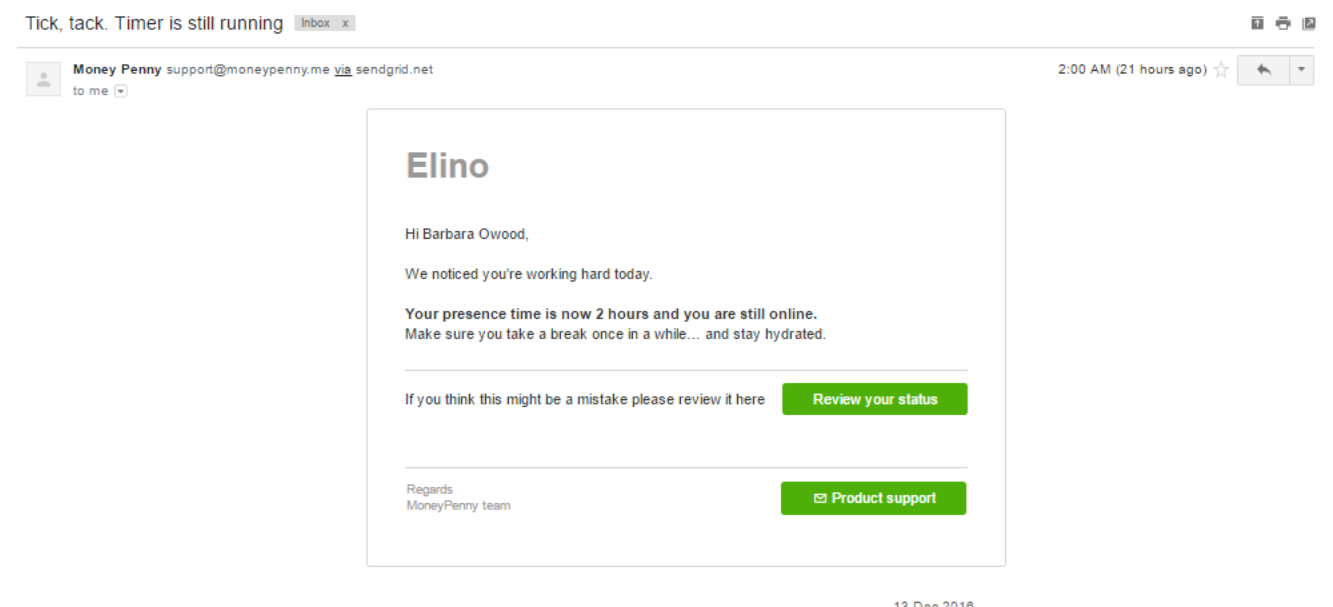 Very Important: zistemo sends such notifications once per hour (on the hour – 1:00, 2:00, 3:00 etc.), so if the current time is from 14:01 to 15:00 (2:01 PM – 3:00 PM) and you choose 2 hours for "Presence hours limit" – you will receive an email alert at 17:00 (5:00 PM).
How your button should work please see here. If it doesn't work properly then you might want to check this article.