zistemo makes it easier for you to track who is working on what at any given time. The "Actual Team Overview" portlet is reachable from your dashboard and it will show you live the current activities of your staff.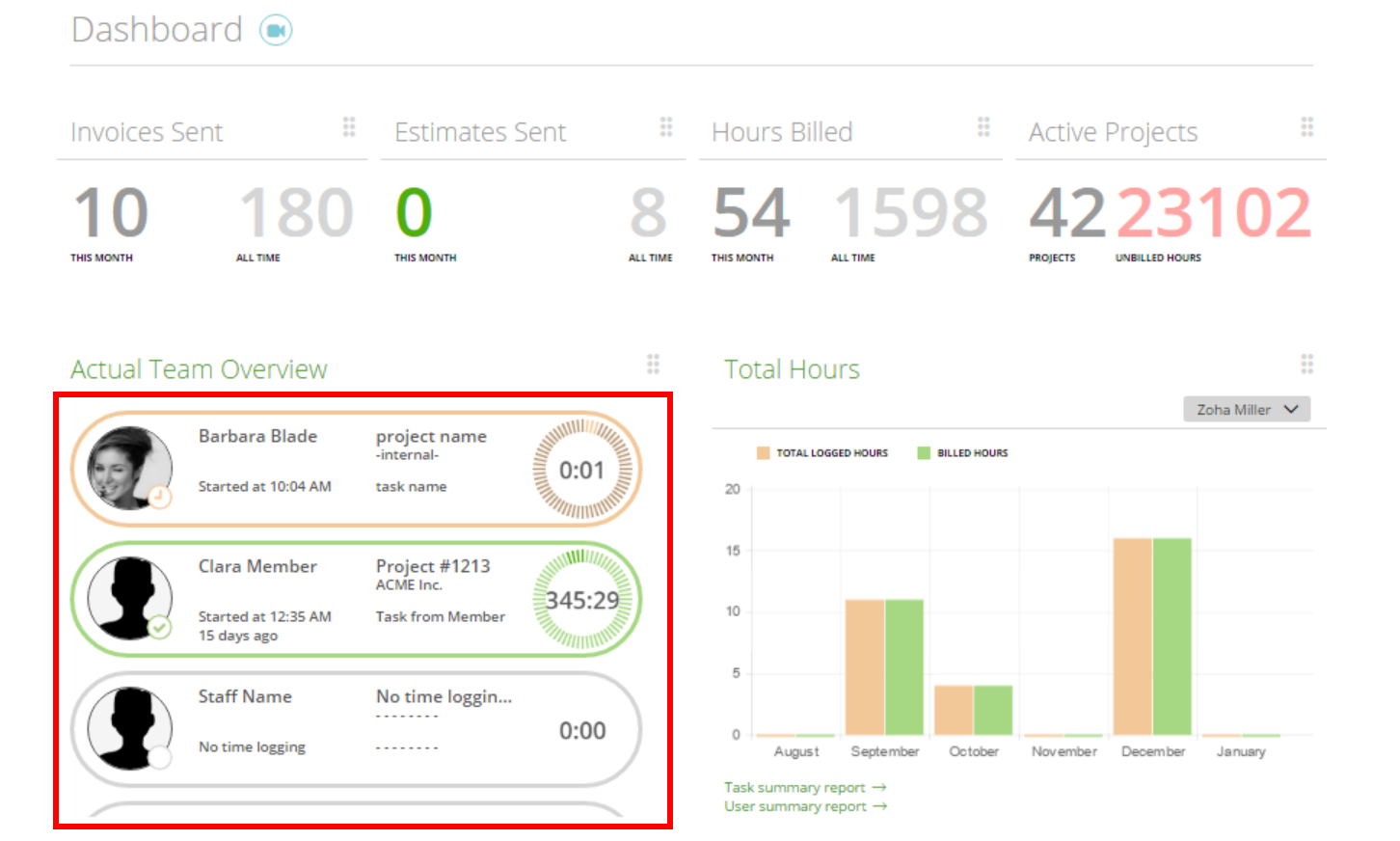 Here are a few helpful hints:
– This portlet shows all members of staff listed in alphabetical order;
– It displays who is working on what, when the timer was started and how much time was logged since the timer was started.
Color legend:
– If the team member is a light rose – it means he works on the internal project;
– If the member is green – he works on the external project;
– If the member is white – he either doesn't work at the moment or might have forgotten to start the timer.