With zistemo, you can add some special notes to be displayed below the logo on estimates or invoices.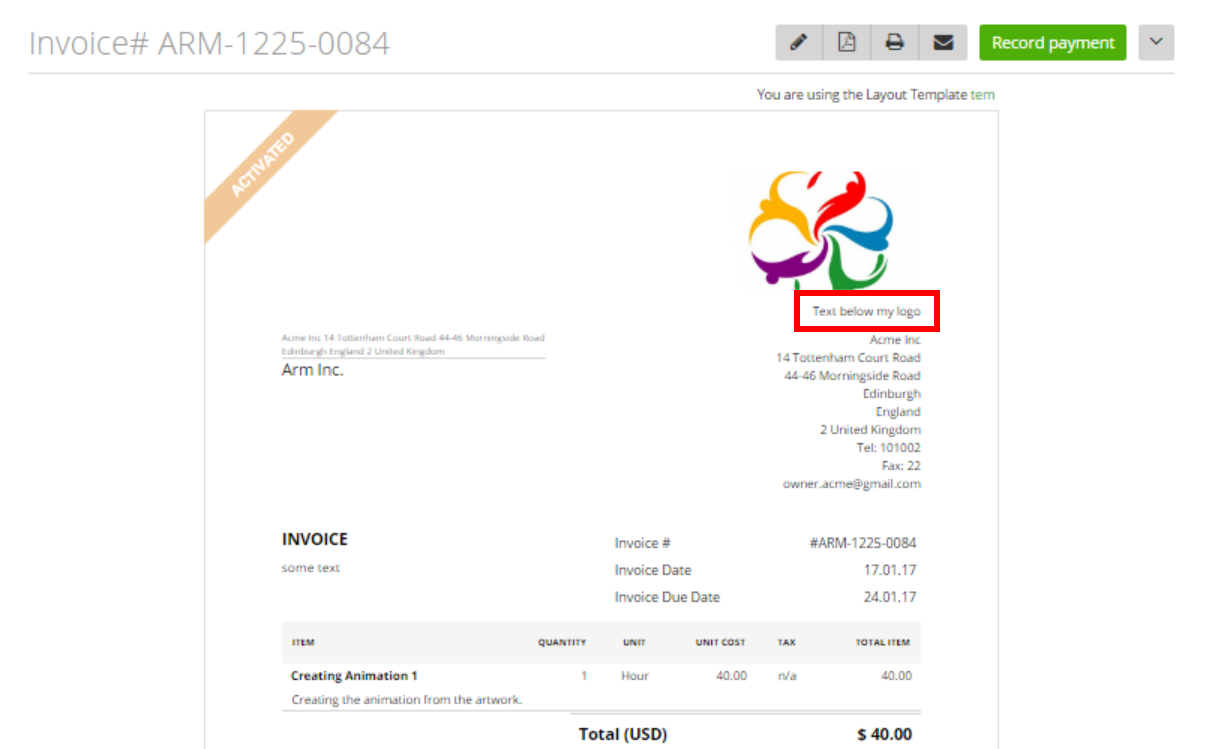 You can insert this text by going to "Settings" -> "Company Logo".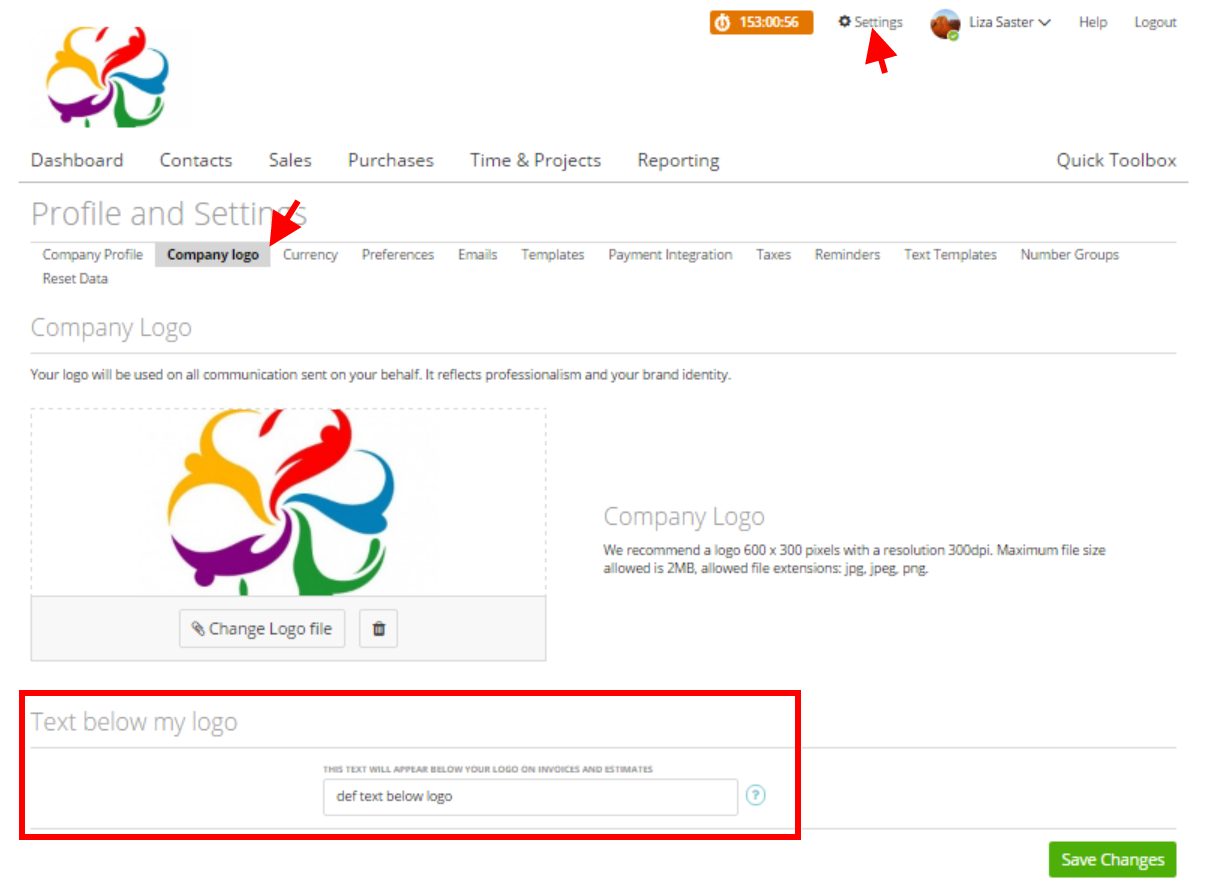 The text will be displayed by default on all zistemo standard invoice/estimate templates (more about zistemo templates in this article).
But you can also use multiple notes on different templates if you have created them manually for your own templates (in "Settings" -> "Stationery Templates" -> choose one of your custom templates -> click "Edit").
On the tab "Labels" choose the "Properties" block, enter your text to the "Notes below My Logo" field and check the box near this field.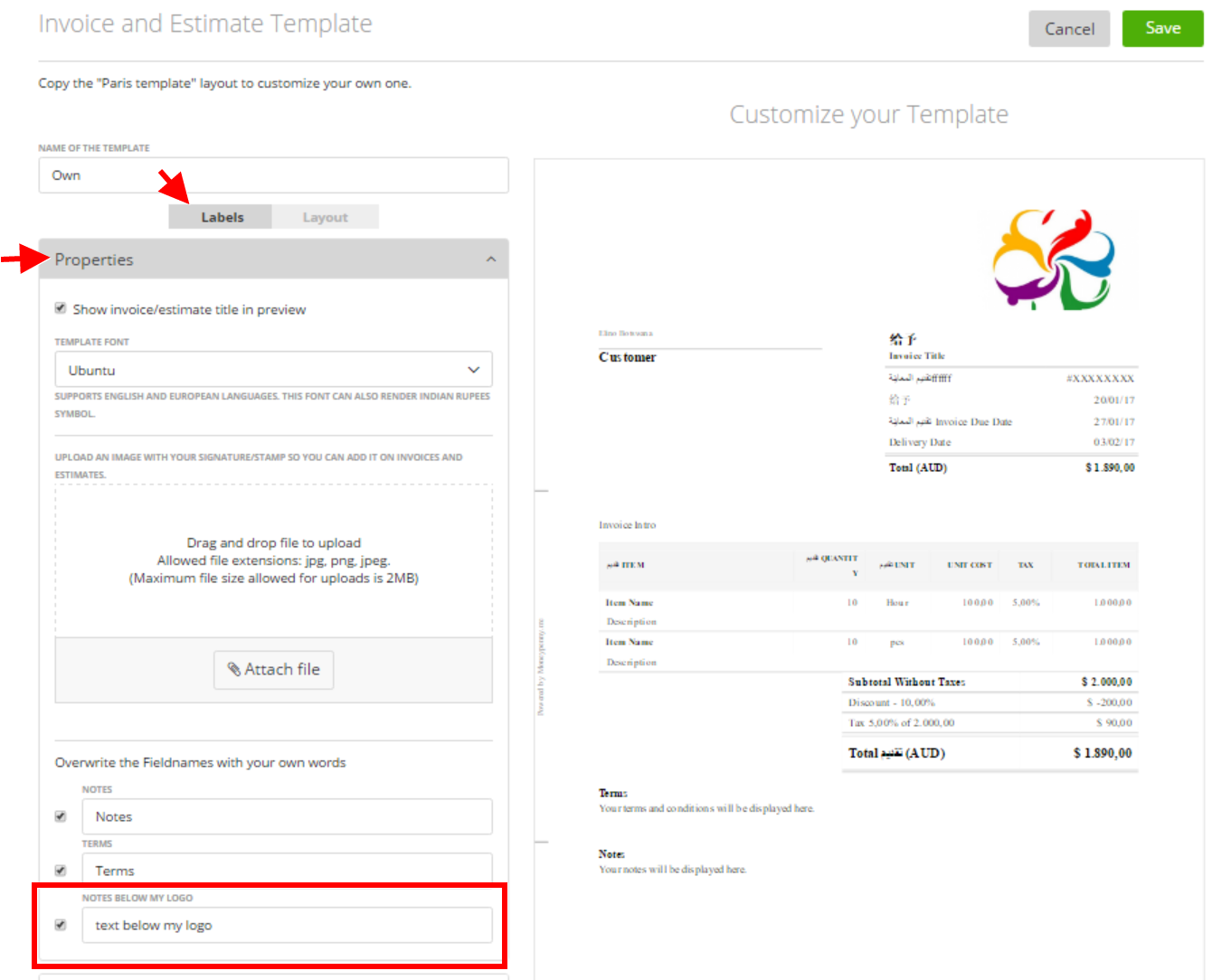 Then make sure that the box "Show logo and text on invoice/estimate" is checked in the "Layout" tab and save your template.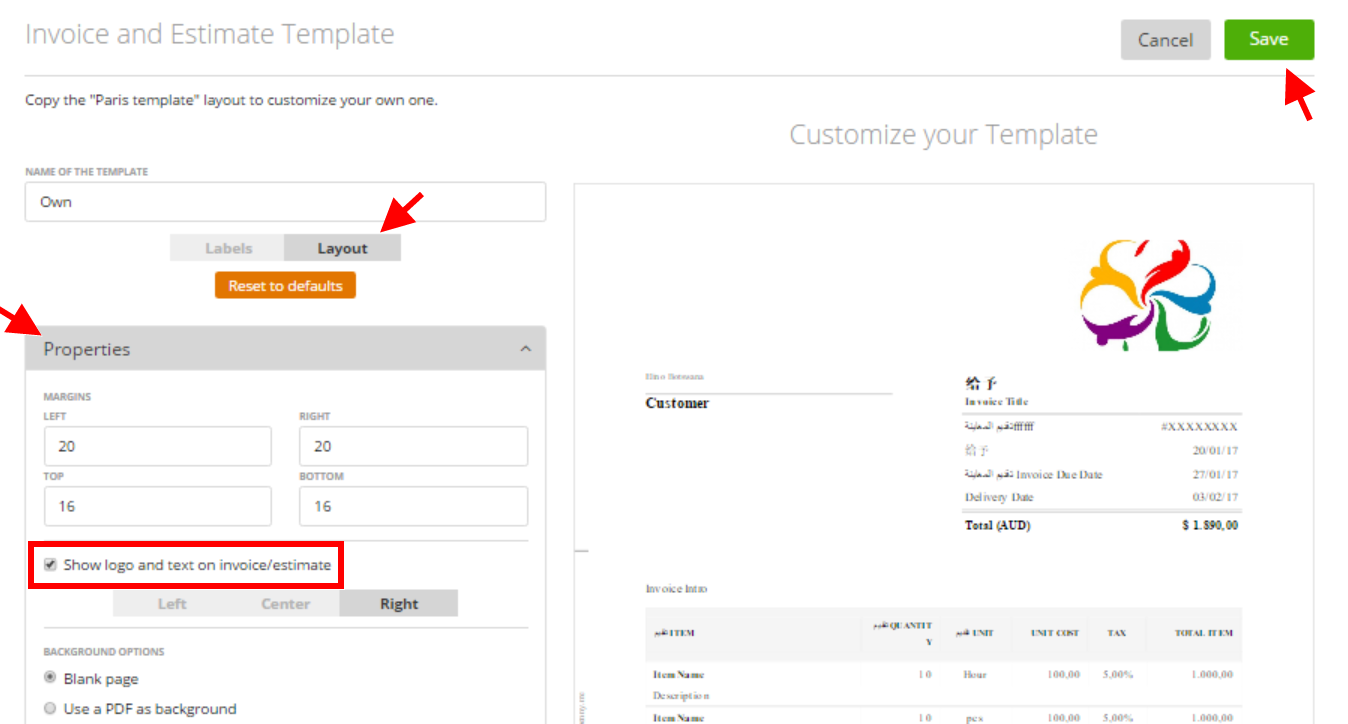 Now the text you added will be displayed on all invoices/estimates where you are using this template.