1. Add Admin Fee
2. Change the fixed amount & percentages for admin fees
Add Admin Fee
In zistemo, if an expense is assigned to a project/client and is billable – you can add an admin fee to this expense.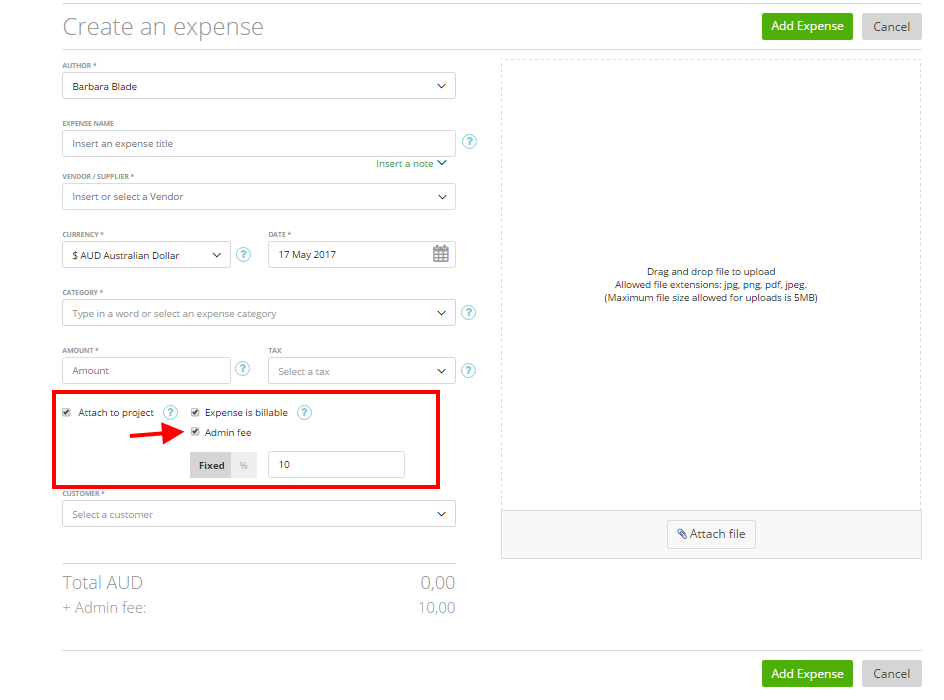 It can be a fixed amount or a percentage of the expense amount (make your choice by clicking the related button):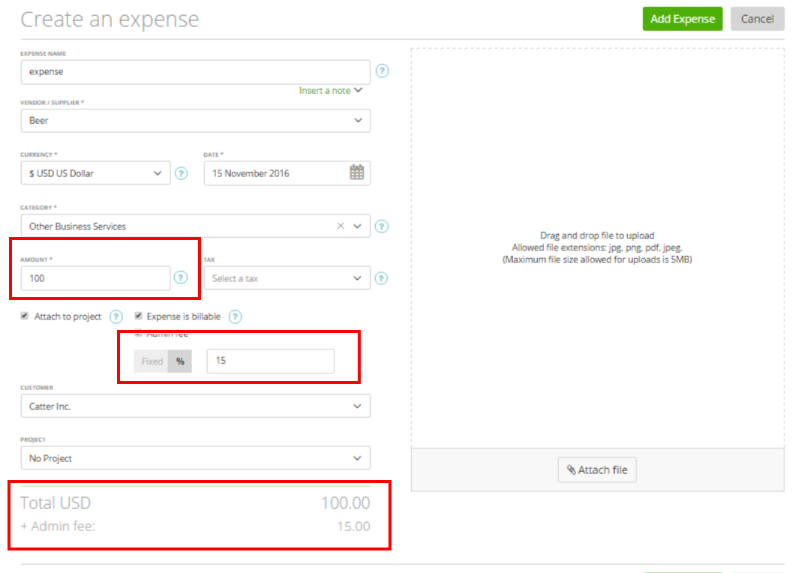 Once you have created this expense, you can bill it to the assigned client as shown below: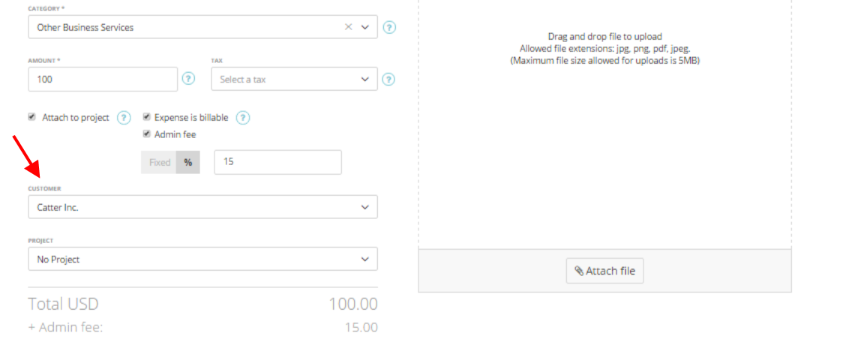 How to bill the expense
To bill the expense, create an invoice for this client and click "This client has … unbilled expenses. Want to attach them to this invoice?" link.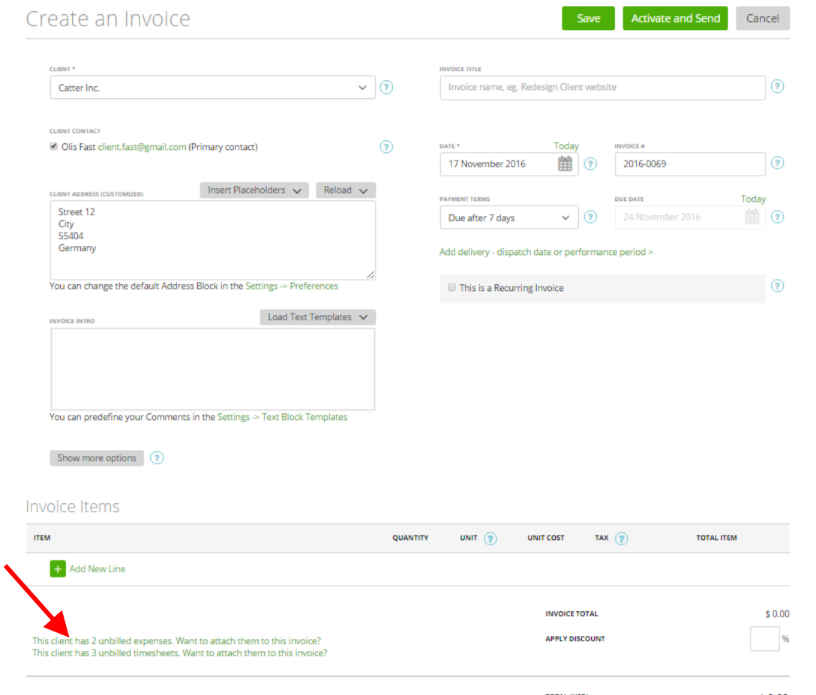 Next, choose the expense -> click "Attach Expenses".

Now you can save and send this invoice to your client.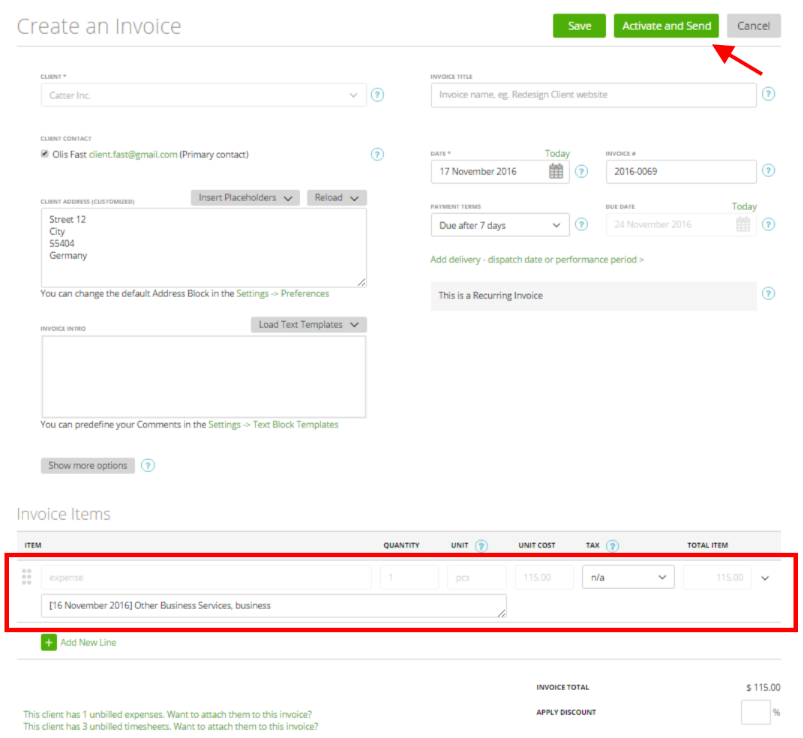 Change the fixed amount & percentages for admin fees
To change the admin fees percentages and the fixed amount, go to 'Settings' -> 'Preferences' -> 'Expenses'