Manage staff skills and desired skill for teams on zistemo. Skills matrices are ideal for keeping track of your staff's skills, qualifications, and competencies throughout the whole Organisation. With a good skill matrix, your project is completed efficiently and by the most qualified and skilled team members.
Set up Skills
To use skills you need to have a paid Enterprise subscription (trial accounts can also use the skill feature).
First, go to Settings/Skills to set up skills for your company: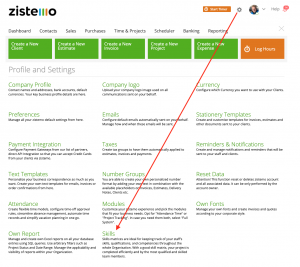 Next, you can either create a new skill group which contains skills or you can load default skills. Please note that there's no import function for skills and no API call, wich means you have to create it manually.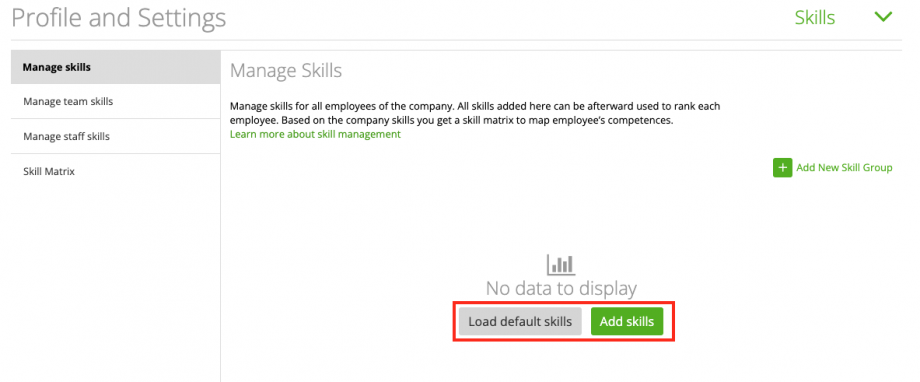 Skill Groups
Skill groups are used to categorize skills and make it easier for HR to manage skills. Skill groups can contain unlimited skills and have to be used, no skill can be without a skill group. Example for skill groups could be:
– Soft Skills
– Hard Skills
– Communication Skills
– General Abilities
– Marketing Skills
– Management Skills etc.
Pro Tip: Don't think too small parted, try to see the bigger picture. You can later define desired skills for teams, maybe it make sense for your company to think for skill groups as for teams, departments or divisions.
Update/Delete Skills
You can anytime update skill groups and skills. To do so, just click on the pencil icon:


To delete skill groups or skills, click on the trash icon. If you delete a skill group, all containing skills will be deleted as well. You can delete skill only one by one, there're no bulk actions to delete several skills (except deleted a skill group). You can also delete skill groups and skills that are used.


Now you set up skills which you can use to rate staff and use as desired skills for teams. Click below to learn more about the different topics.
View my skills →
Learn more about staff skills →
Learn more about desired skills for teams →
Learn more about skill matrix→