When you mark a Purchase order as 'Delivered' (more about Purchase Orders here), the 'Goods Receipt Process' window will pop up.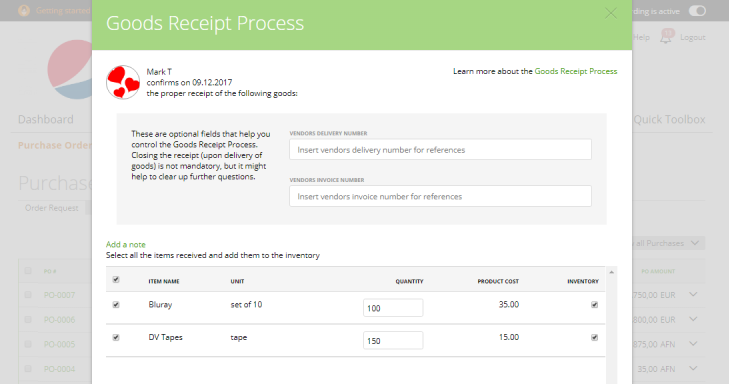 First, fill the information about the received invoice and the delivery note from you vendor – just insert these documents' numbers to the related fields as it will help you keep the correct, full records of your purchases.
Next, check the goods you have received, change the quantity if it's not the same as in the Purchase Order document and check the 'Inventory' checkbox if you are tracking this item's stocks on the Products List page. Click 'Deliver'.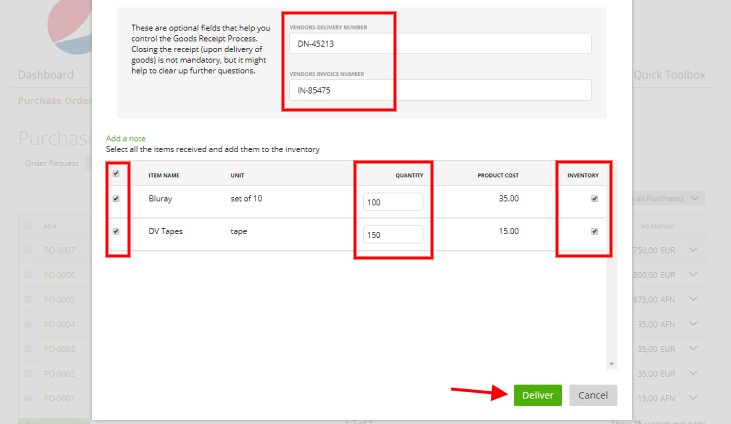 Now you will see an updated stock of your items on the Products List page: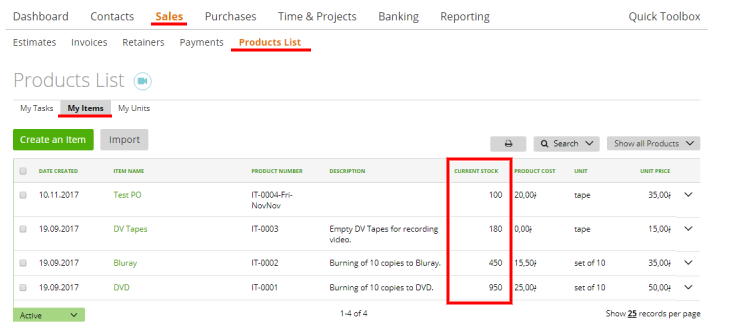 Anytime you can print the Goods Receipt Notes based on the delivered Order – just click on 'Print Goods Receipt Notes' in the end menu of the delivered Purchase Order: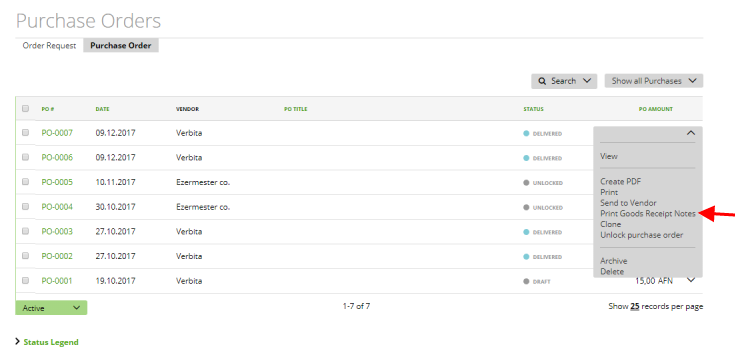 Now you will get the following report: