If the timesheets (also if you use flat amount) and/or the expenses and/or the private mileages are assigned to the project then the project margin is calculated as predicted amount. As here shown in the project summary report: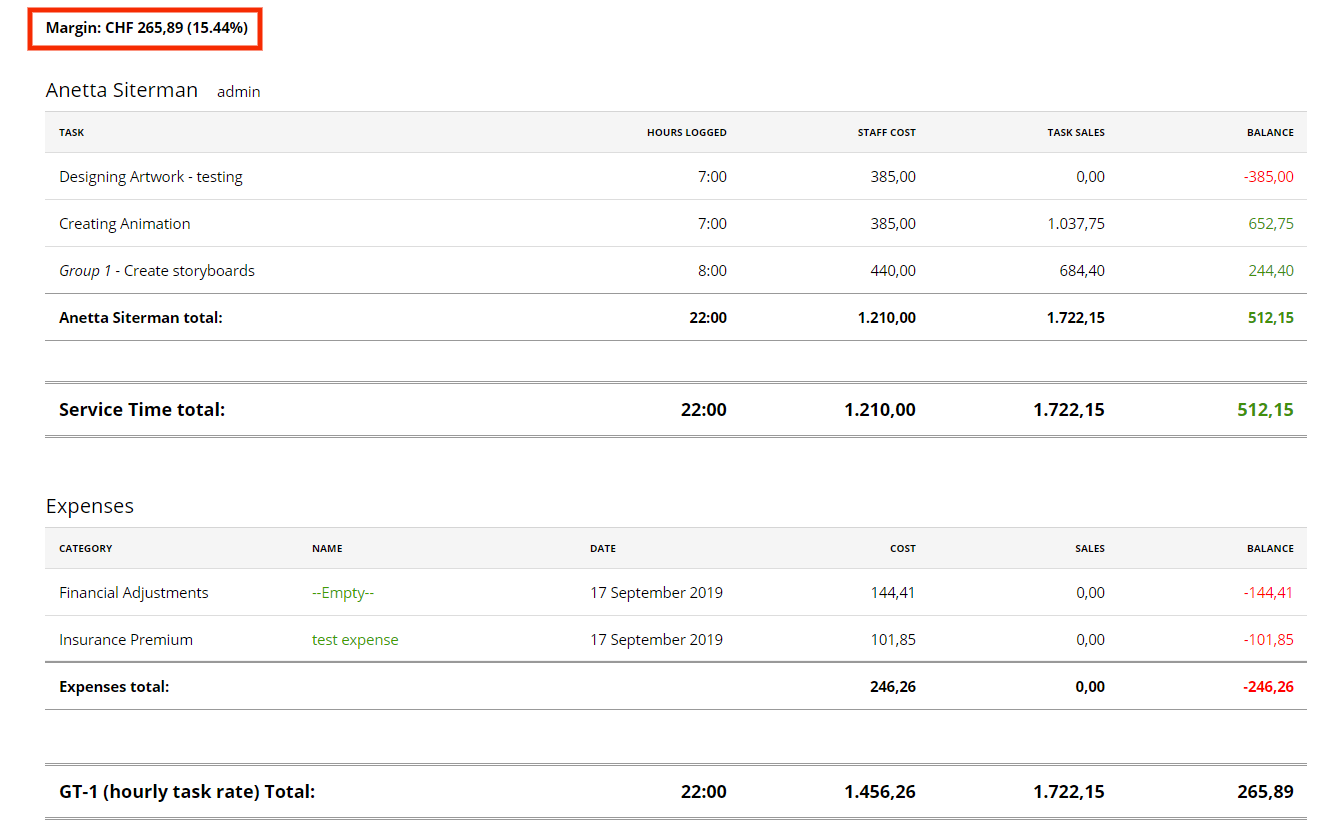 But we do only show the margin until the projects data aren't assigned to the invoice, because if you attach the project timesheets, the assigned expenses, the assigned business mileages and the items to the invoice the project margin is calculated as real amount according to the real sales amount and we will show it in the dashboard widget: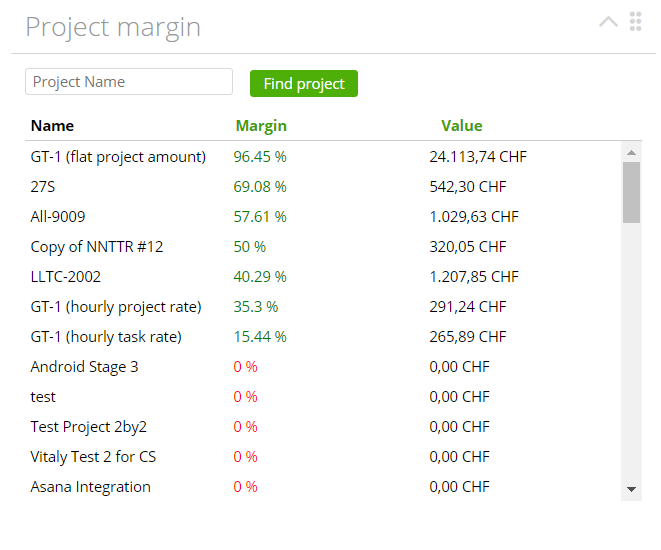 We will refresh the data of the Project Margin widget on the dashboard every day at 12:00 o'clock and at 00:00 o'clock by your current account time zone. The amount on the dashboard widget will be in base currency of your company account.
Please note that: until the project data aren't attached to the invoice it is a predicted project margin and soonest the projects data will be attached to the invoice it will be a real project margin.
You can review all data that we'll take to calculate the project margin with this URL: www.{yoursubdomain}.zistemo.com/project/total