On the dashboard you can review your productivity as a pie chart.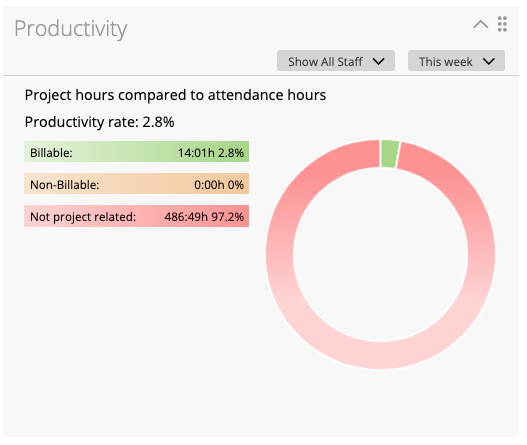 Only account owner and admins can see this widget.
You can see the project hours compared to the attendance time. You see how many hours are billable, non-billable and how many hours are not project related. So, the billable and non-billable hours are from your project time; not project related hours are attendance time records. Please note that if you connected the project time with the attendance time your productivity rate will be 100% all the time since the project time is the same than the attendance time.
You can select the entire company, departments or individual users where you wan to review the productivity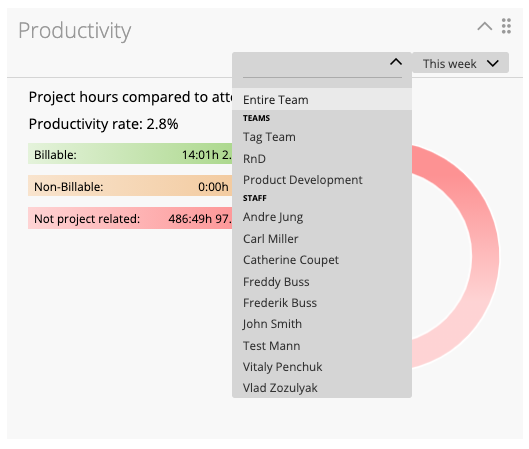 Also, you can select different time ranges like this week, this month, this quarter, last week etc.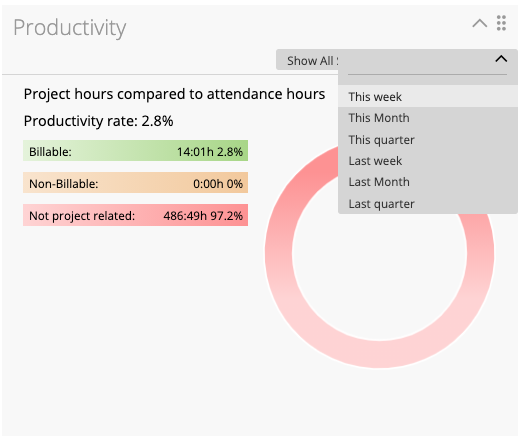 You can also view more details about productivity on the productivity report →
By the way, we also provide this data as SQL-Data. So, you can review these data on your BI-Tool. Learn more →