Create Mileage
Mileage Rate
Mileage Billing
Mileages – compensated or not compensated
zistemo allows you to create mileage records. You can do it by going to "Purchases" -> "Mileage Tracking".

Click the "Create a mileage" button and start filling in the details: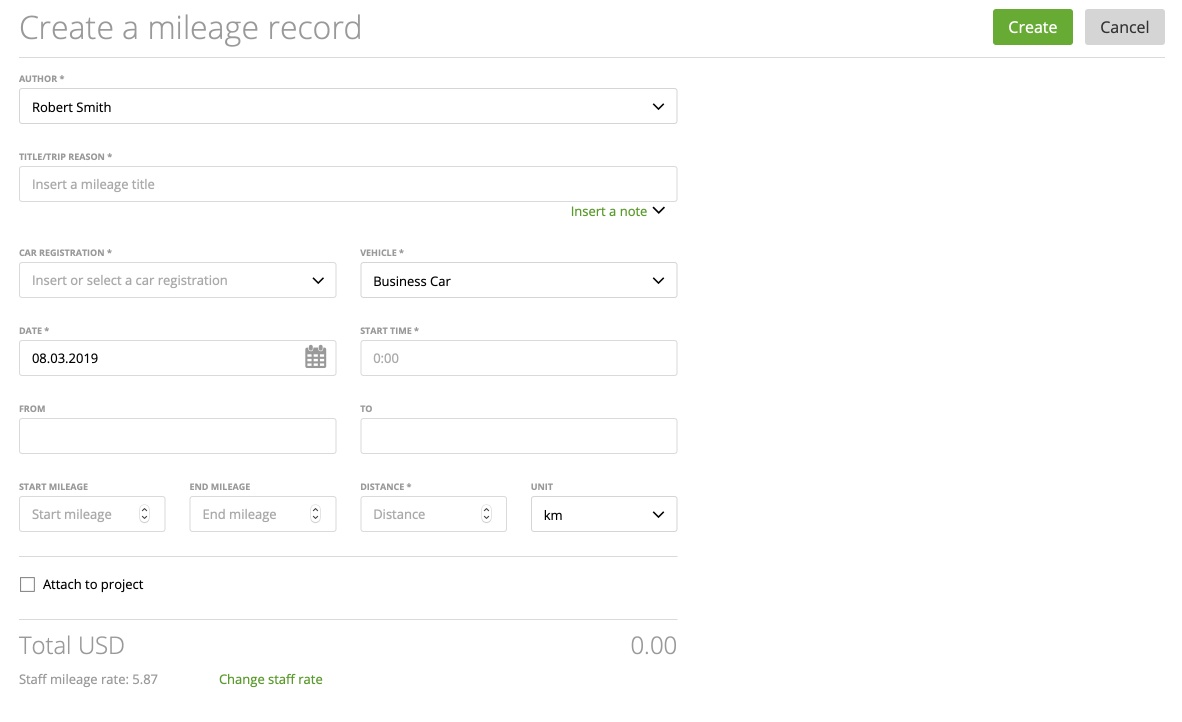 – "The Author"– is a member who has created this mileage.
Note: Only if you are an account owner or an admin you can see and change the author of the mileage.
– For "Title/Trip reason" – add any relevant info which you want to see on the mileage's table:


– "Car registration" – is the car registration number
– "Vehicle" – is this car used for business or private needs?
– "Date", "Start time" – when was the car used?
– "From", "To": Start and End position
– "Start Mileage", "End Mileage", "Distance", "Unit"– distance is needed in order to calculate expenses. Unit for km/miles
Mileage Rate
Mileage amount is calculated as distance multiplied by rate. By default, "Rate" is the mileage rate of a mileage author. You can see it at the end of the page, below the Total.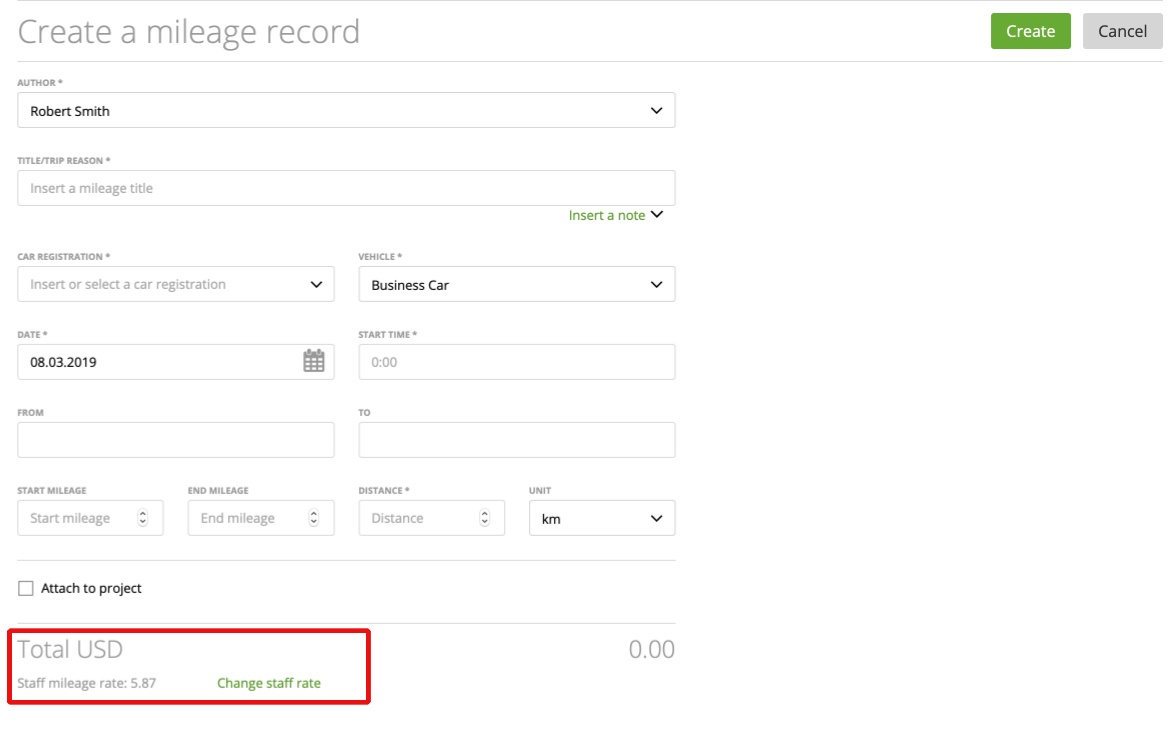 Click the "Change staff rate" link and you will be redirected to the Edit Staff Member page where you can modify it.  If your mileage is attached to a Project, then the mileage rate of the project is used.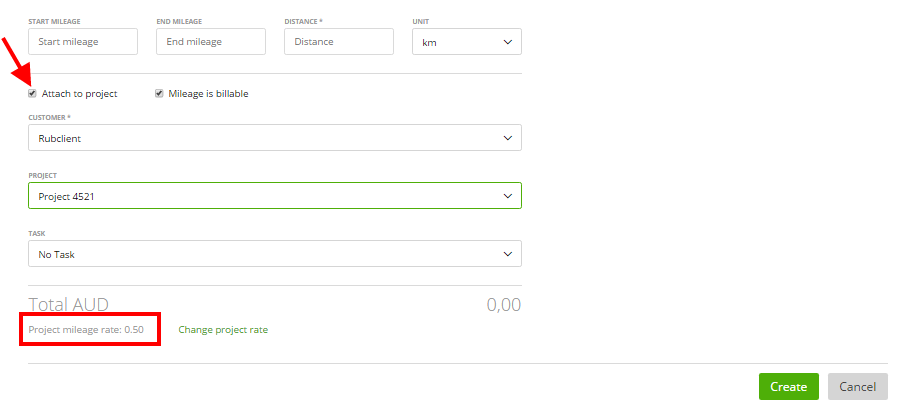 Mileage Billing
To make the mileage billable, first, assign this mileage to the client and check the box "Mileage is billable".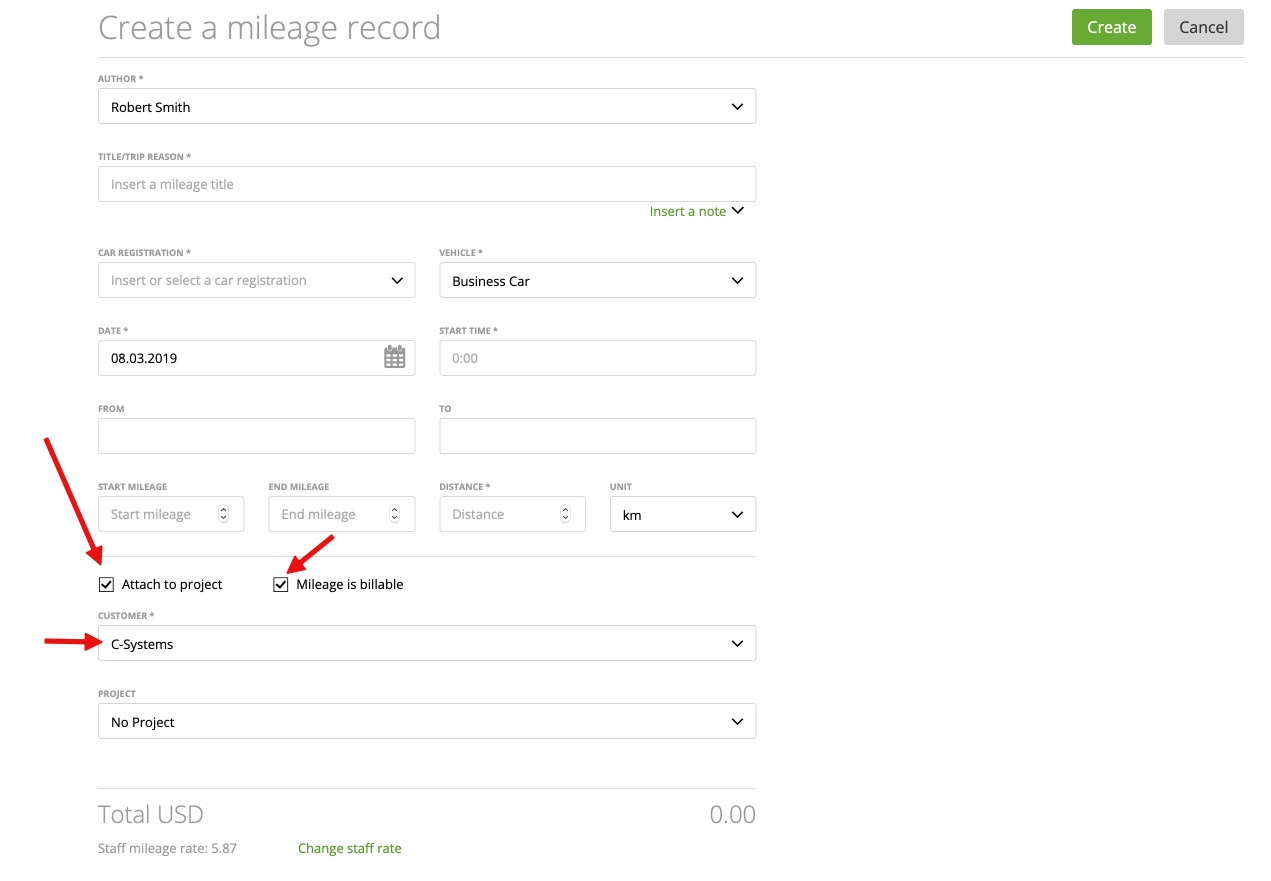 Now you can attach this mileage to the invoice. Click to "Create An Invoice" -> choose Client -> click "This client has … unbilled mileages. Want to attach them to this invoice?"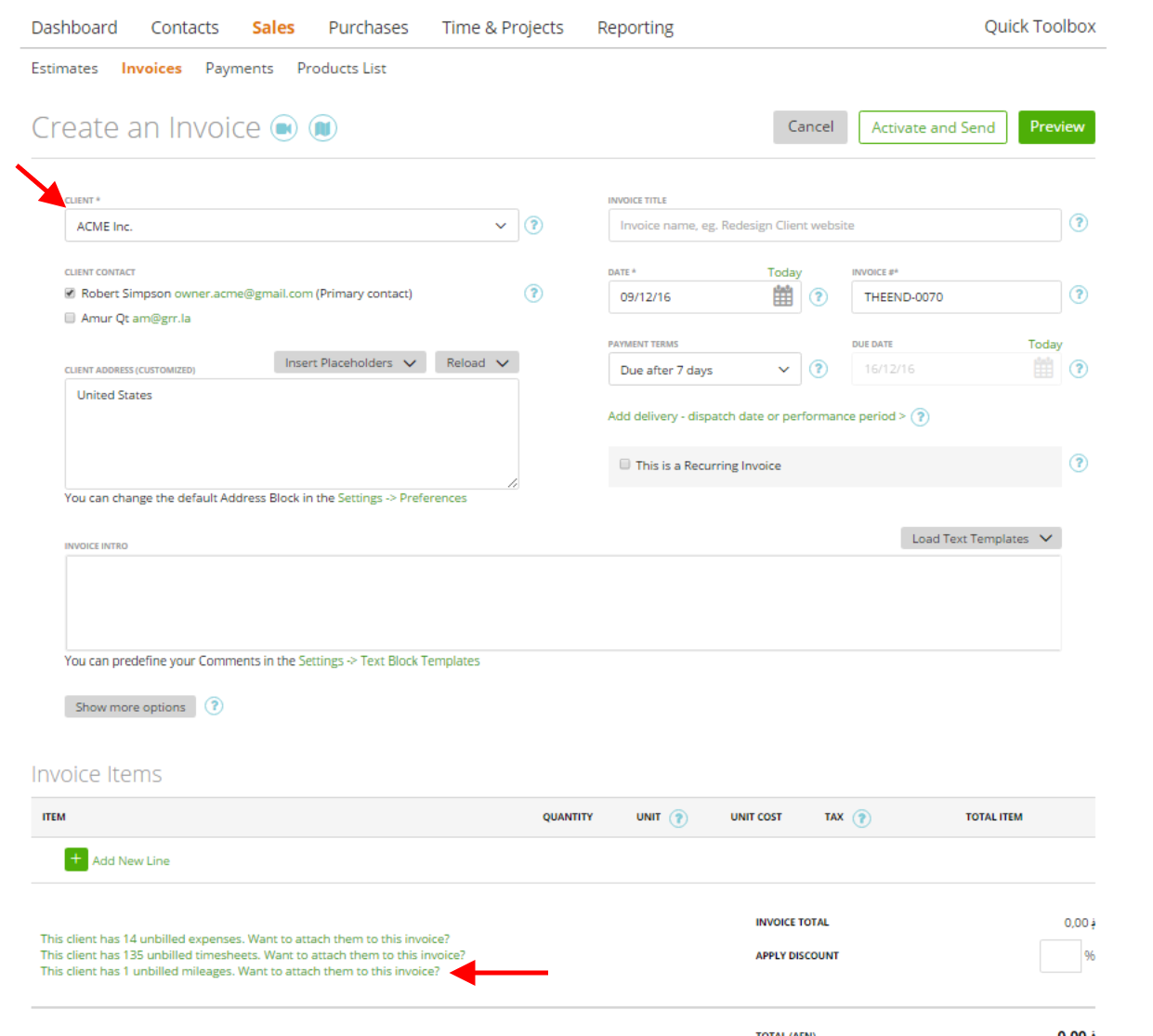 Next, choose the mileage from the list and click "Attach Mileages".

Now the mileage is included in the invoice and you can click "Activate and Send" (on the invoice) to bill it to your client.
Mileages – compensated or not compensated
You can mark mileages as compensated or not compensated. Just choose this option from the row end menu of the mileage record.