You have no longer to start a Project from scratch. zistemo simplifies it by allowing you to make a copy of the project. Just choose "Clone Project" from the Project Menu: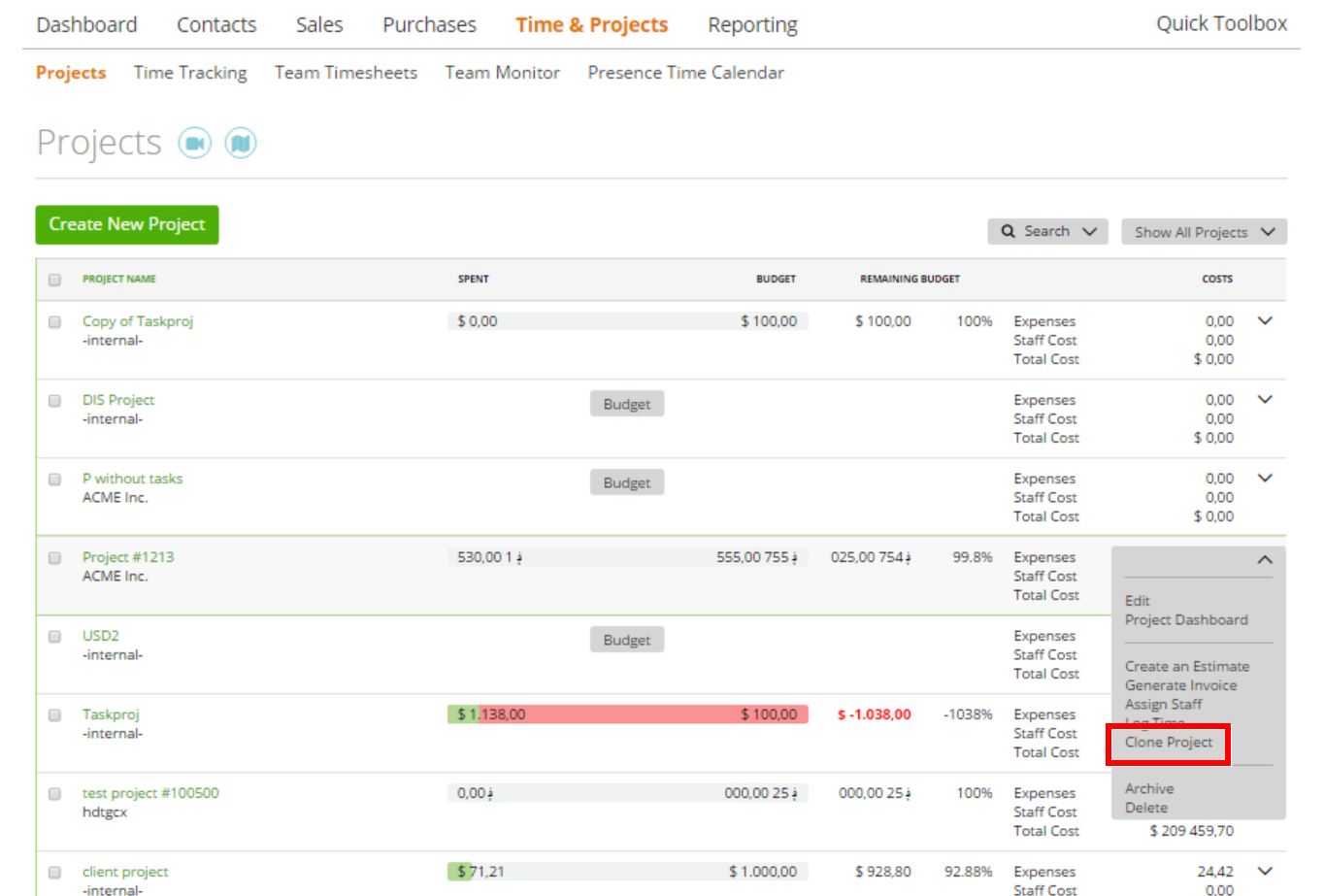 The cloned project will have the same client, billing and budget methods, rates, tasks, members. But will also have differences:
– Start and End Date are empty by default;
– Project Prefix is not applied;
– No Slack integration;
– No documents attached;
– Custom fields are empty by default.
However, you can manually add this information yourself: