Do you want to know your Attendance rules and your company's vacation policy?
Go to 'My profile' under your account:

here you will see the tab 'Attendance':


On the attendance tab you can see the information assigned to you by admin:
You can review info about your Flex Time Model, Escalation Rules about Flex Time, Clock in Rules (if available), Flex Time Reset Period, Meal Break Rules, Work Time Rules, Working Hours Plan, Mandatory Holidays (if those are set), Short Break Rules, etc.
You also have the ability to print this page as PDF: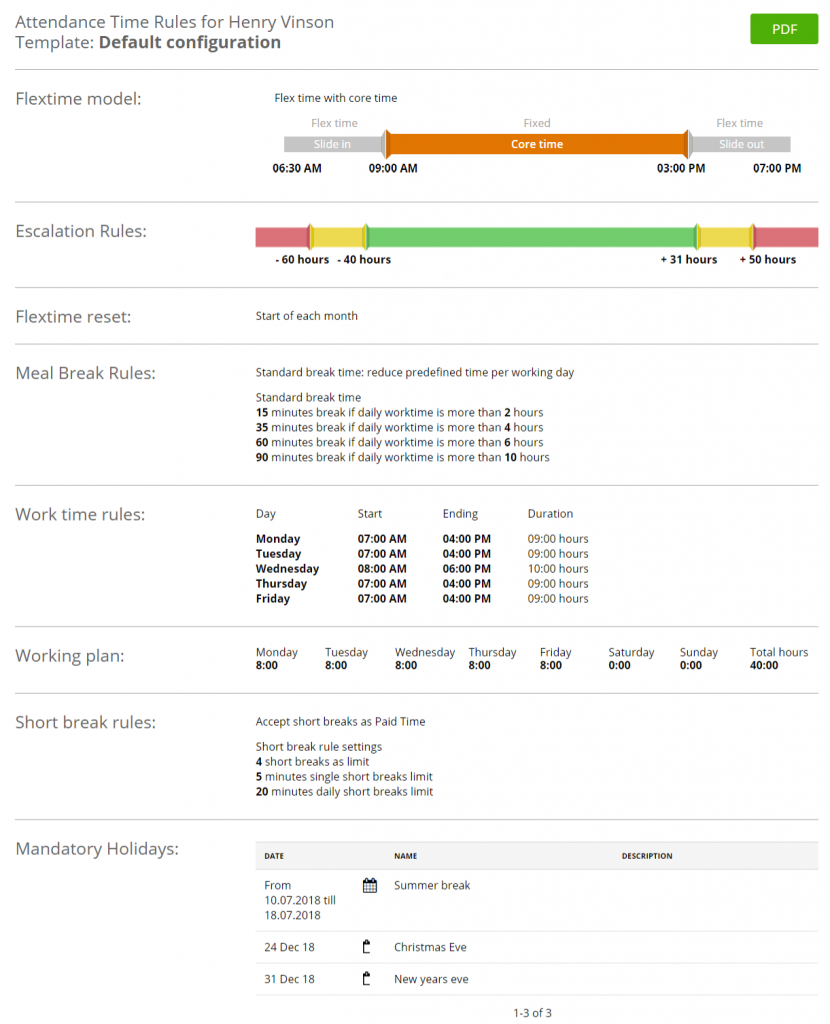 The other data about your Holidays, Vacations and Leaves you can see on the Attendance Monitor and Vacation Calendar.