In zistemo you can assign staff members to tasks. To do so please make sure that the staff member is assigned to the project: Learn how to assign staff members to projects.
Then add tasks to your project: Learn here how to add tasks to projects.
If you added staff members and tasks to your project make sure you are in the edit mode for your project. Then, simply click on a taks or subtask and a window appears where you can manage assignments to the specific tasks in your projects.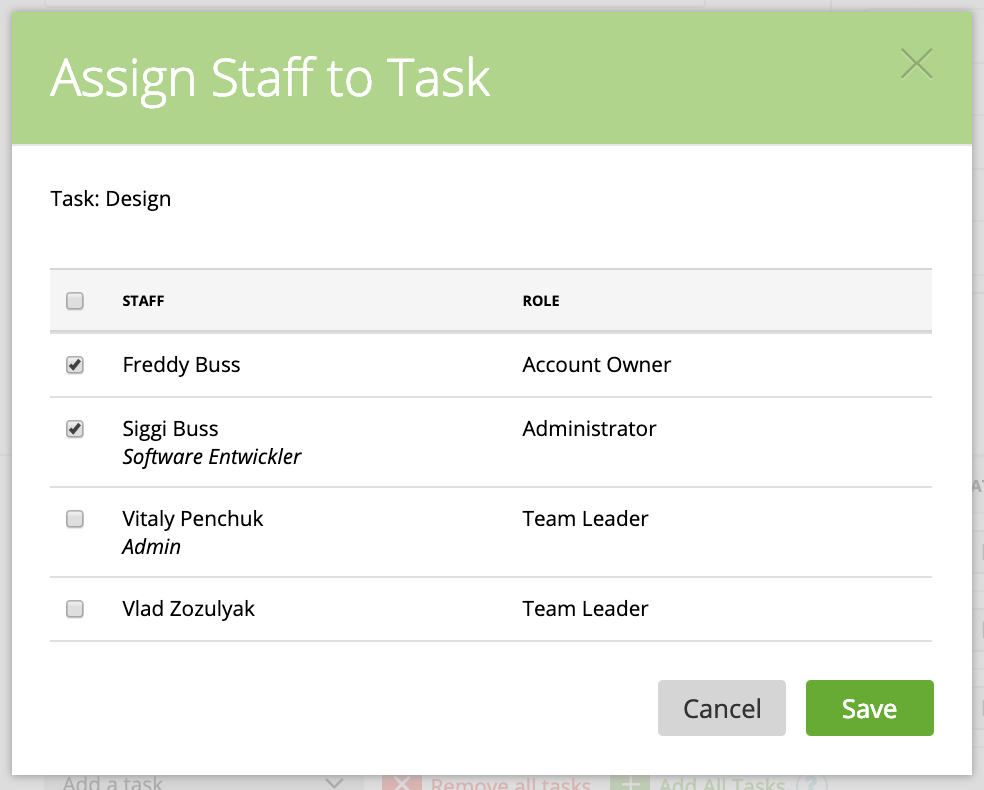 Staff members who are not assigned to a task can not track any time on that task. Not assigned staff members do not see anywhere this tasks in connection to that project.