You can not only clock in and out for a Short Break but also add it manually when needed.
#1 and #2 – Go to Time and Projects ->Attendance -> Attendance Monitor (click on the person's name).
#3 – Click on the day you'd like to add a break to: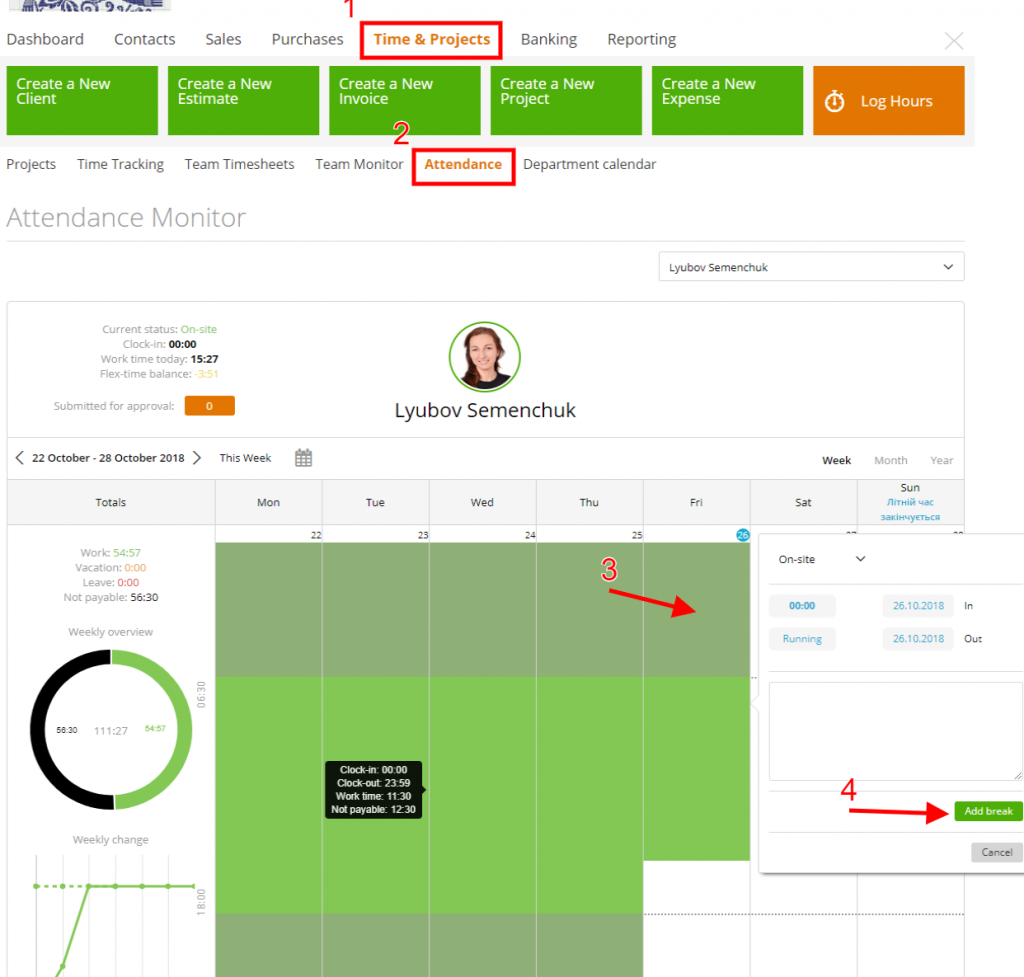 #4 – The window will pop-up, choose the time for a break and click save: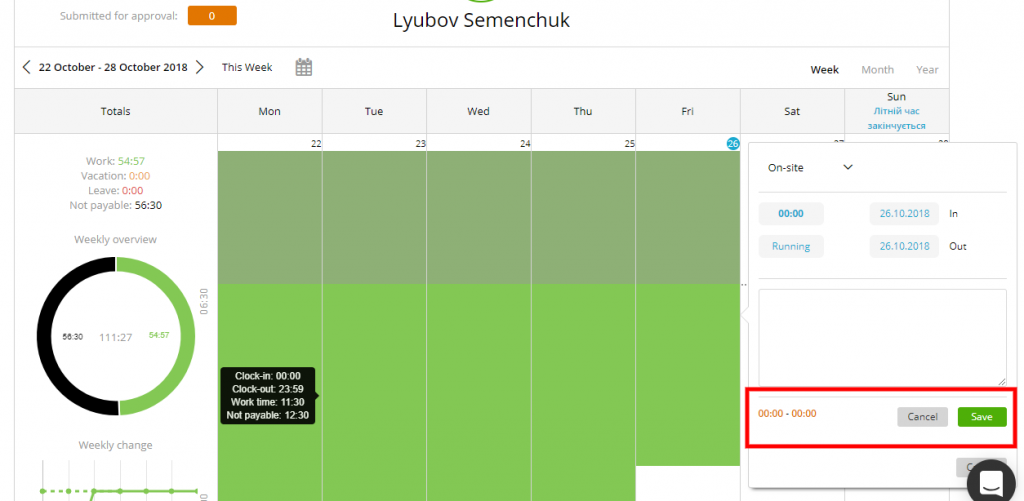 And that's all, you are done!