How can my staff member track time?
Each staff member has access to their own timesheets.
They can log time manually, using weekly or monthly time tracking or by using the timer.
Staff members can log hours only to the projects they are assigned.
How do I delete a staff member?
To delete a staff member go to, Contacts ➝ Staff ➝ check staff member and click 'Deactivate'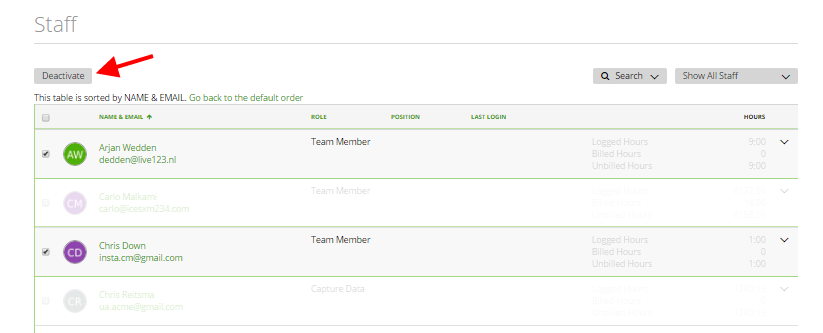 Deactivated users will be moved to 'Inactive' tab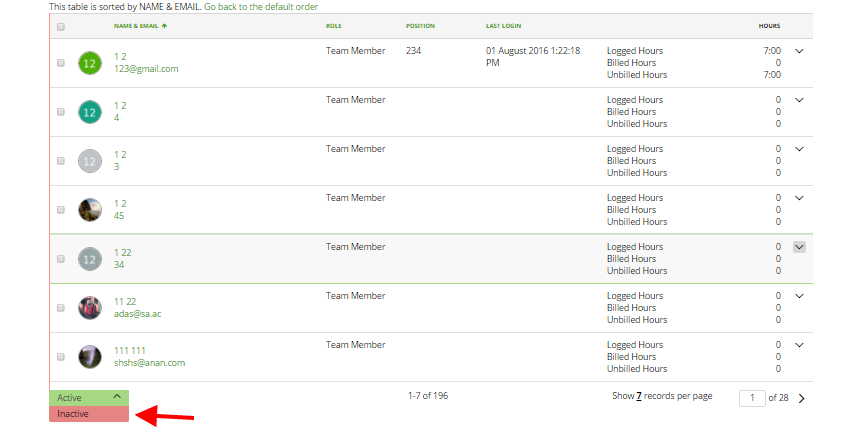 All contacts from this list will not be able to login to the account.